| | |
| --- | --- |
| Boat Charters in Tampa, FL | Call us 1-888-412-1117 |
Tampa Fishing

Boat Charters in Tampa, FL:

Tampa fishing is AWESOME! The diversity of fishing species and fishing techniques are endless!  Take an iOutdoor Charter for some Deep Sea fishing: Sailfish, Wahoo, Shark, Dolphin, Swordfish, Cobia, Marlin and King Fish!  Tampa also offers the BEST Bottom and Wreck fishing for Grouper, Snapper, Cobia, Shark and Amberjack! Tampa is known for its Inshore/Bay fishing: Cobia, Tarpon, Snook, Grouper and Mangrove Snapper. The Backcountry and Flats are filled with Reds, Snook, Grouper, Tarpon and Snapper.

In minutes, you could be fishing the Gulf of Mexico on the biggest, fastest, most modern fishing boats in Tampa! You WILL be using the best bait, tackle and fishing equipment on the market today!  Our Captains have been Charter fishing Tampa Bay and the Gulf of Mexico waters for many years- and know them better than their own back yards- Just asked their wives!

Tampa's finest Captain's and Crew's are motivated to show you the best fishing experience possible.
Our Fleet !!
21 Ft. Bay
22 Ft. Bay
29 Ft. Bay
Our Guarantee
Our Locations in Tampa

We have many convenient locations where we run our boats from, here are few you can select from or call us to find one near you:

7627 West Courtney Campbell Causeway, Tampa Fl 33607
9980 Gulf Blvd. Treasure island, FL 33706
10925 Gulf blvd Treasure Island, Fl 33706
Tampa Boat Charters Photo & Video Gallery >> CLICK HERE
| | |
| --- | --- |
| [youtube width="270″ height="230″]http://www.youtube.com/watch?v=KWhRPPfAzAY[/youtube] | [youtube width="270″ height="230″]http://www.youtube.com/watch?v=MryqphvcKzQ[/youtube] |
| | |
| | |
| Deep Sea Shark Fishing Charter | Fly Fishing on the Flats! |
| | |
| GIANT Permit on a Flats Charter! | A Party on a Party Boat! |
The whole family- including cousins, aunts, uncles, grandparents took a party boat trip from Tampa as part of our annual family reunion- it was the most fun we've ever had! Sure beat the normal picnic at the park.
– Kanesha Mitchel
What to bring?
When spending multiple hours in the outdoors, it is best to be prepared! Dress in layers, wear light colored clothing- preferably long sleeved to protect from the sun. Bring Sunscreen- nothing ruins a trip faster than a sunburn! 
Read More...
A wide brimmed hat helps shield your face and keep you cool. Wear comfortable shoes with non-scuff soles (tennis shoes are perfect). Polarized sunglasses, light jacket, rain jacket, sea sickness medicine are all things you may consider taking on your charter. Don't forget to bring the camera or video recorder!
You will also need to bring your own food and beverages. iOutdoor makes it easy for you- We have a wonderful catering service!  Let us do the work, and have a full cooler waiting for you!
The Crew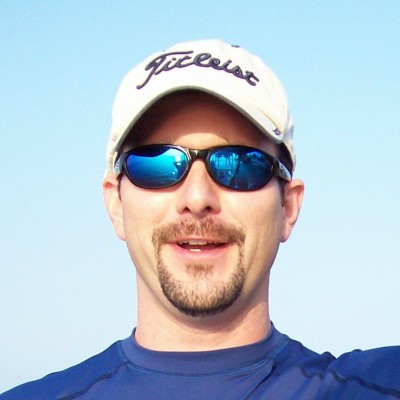 iOutdoor has the best Captains in all of Tampa! They have been fishing these waters for years- and will put you on the fish- safely and effectively! Check out their bio's and see who you'll be the deep blue Tampa waters with! Read more..
Captain Mark
Captain Chuck
Why iOutdoor?
iOutdoor has hand selected the most successful and safe Captains in the business.  You will catch fish, and they will be BIG! You can rest assured that every Captain is US coast guard certified. If you have any safety concerns, please don't hesitate to ask. All boats in iOutdoor's fleet are meticulously maintained and inspected.
Read More...
Gear and equipment continually updated and replaced with the best on the market. Meet your captain at the marina, have your lucky fishing hat on- and get ready to LAUNCH, into an adventure of a lifetime in Tampa, FL!
Get your Tampa Charter Fishing adventure started NOW!  Simply fill out the form on this page or call 1-888-412-1117. iOutdoor friendly and knowledgeable staff will answer any questions you may have; including: where to stay if an overnight is necessary, what fishing areas will yield the results you are looking for, appropriate boat size for your party, etc. Whatever your needs may be, iOutdoor will make it happen!
Weather in Tampa, FL
Incomplete forecast XML received.
Please refresh your browser.
Pricing & Availability
Pricing and availability are a function of region, type of charter, number of participants, etc.  iOutdoor will help you select a Boat Charter that is perfect for your needs and budget. Call us now to start creating the Fishing adventure of a lifetime! 1-888-412-1117
Reservations
Call iOutdoor now to find the right Boat Charter in Tampa for you. iOutdoor must receive a deposit of $250 at least 10 days in advance to hold your date for you. If you must change or cancel your reservation, it must be 10 days prior to departure date. iOutdoor will work with you to make arrangements for another date at no charge; if another date is not found, a 50% refund of deposit will be made.
Read More..
1. If iOutdoor is forced to cancel a trip for any reason, a 100% refund will be made if another date cannot be arranged to your satisfaction.
2. iOutdoor can recommend hotel/motel and guesthouse accommodations in the Tampa.
3. Tips are appreciated and are a very real part of the income of the crew. 15%-20% is typical for excellent service.
4. iOutdoor will clean, fillet and package the fish at NO additional charge.
Sea Sickness Policy
Please note that any Tampa Charters that are forced to end early due to sea sickness will not be refunded. If you are prone to sea sickness, please take the necessary precautions. Some helpful tips to avoid sea sickness include: .. 
Read More...
limited alcoholic drinking the night before, eat breakfast, stay hydrated, and take the sea sickness medication (if needed) per the instructions BEFORE launch. It is generally recognized that taking sea sickness medication after you become ill is not going to work for most anglers.
Common Questions
1. Do I need to buy a fishing license?
No. We have a license that covers all while fishing on our boats.
2. What is the length of the trips offered?
Boat Charters vary by Captain and Vessel, Call us to find the perfect length Charter for your needs! Read more…