| | |
| --- | --- |
| Fishing in Pensacola Florida | Call us 1-888-412-1117 |
Fishing in Pensacola, Florida:

Pensacola is located in the panhandle of Florida on the Gulf of Mexico. This area offers some of the BEST Offshore and Inshore fishing to be found anywhere in the Gulf. Hook into Dolphin, Shark, Wahoo, King Mackerel, Cobia and Tuna. Bottom fish for Grouper, Snapper, Redfish, Trout, Pompano and Flounder – call iOutdoor to make your arrangements and let us tell you what is hot and what is not!

If you would like to try your hand at inshore fly or light tackle fishing we know Pensacola Beach, Santa Rosa Sound and Pensacola Bay like the back of our hand!

Call us NOW to start planning your Pensacola Fishing trip! 1-888-412-1117!
Call us at 1-888-412-1117 and let's start planning the fishing trip you want in Pensacola, FL
Pensacola's finest Captain's and Crew's are motivated to show you the best fishing experience!
| | |
| --- | --- |
| | Pensacola DEEP SEA/OFFSHORE fishing is the BEST anywhere! The Gulf -home to so many diverse fish species- has fantastic offshore fishing!! iOutdoor offers Deep Sea fishing trips out of Pensacola for sailfish, Wahoo, shark..Read more.. |
| | Take a charter out to explore the Deep Seas, Backcountry, Wrecks and Reefs of Pensacola! The best fishing anywhere in the WORLD! The close proximity of the Gulf – which offers fish of so many diverse species- fishing simply doesn't get any better than this!…Read More… |
Our Locations in Pensacola

We have many convenient locations where we run our boats from, here are few you can select from or call us to find one near you:

Pensacola, FL
Pensacola offers a fishing adventure extravaganza! There are so many species, you never know what you'll pull into the boat! Fish the thousands of wrecks and reefs for every kind of Grouper, Snapper and Cobia. Check our list of fish native to Florida! Read more…

Barracuda:

The barracuda is one of the most underappreciated game fish in Florida. They are big (up to 5 feet and 65 pounds), they run and they jump like the most favorite of our game fish and can be found anywhere in Florida's saltwater.. The barracuda is plentiful and fishing for them in water depths of 3 to 5 feet, with their explosive strikes is a thrill one won't forget. They can be persuaded to take a fly and are equally unable to risk a tube lure on a spinning rig. Barracuda are plentiful and are an amazing acrobat when hooked!! Read more…
| | |
| --- | --- |
| | We want your fishing adventure to be the best possible. Check out what is going on in the Pensacola! Restaurants, hotels, bait and tackle shops, marina information! With one click you'll have everything you'll need to for a successful fishing adventure and more! Read more… |
My captain was so knowledgeable and fun- I had a great time on my fishing trip!
– Bob Peatriss
iOutdoor has the best crew in all of Pensacola. Check out their bios and see who you'll be fishing with! Read more..
Our Fleet
iOutdoor has the best fleet of Boats in Pensacola. Check out our fleet and call us to climb aboard the perfect charter that will land you biggest game fish the Pensacola has to offer!.. Read more..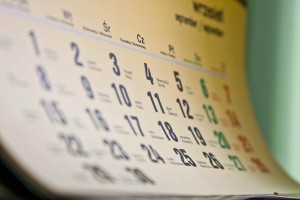 Looking to catch something specific? Check out what is biting! Read more..