| | |
| --- | --- |
| Inshore Fishing Palm Beach, FL | Call us 1-888-412-1117 |
Palm Beach Inshore Fishing

Inshore Fishing in Palm Beach, FL:

The fishing is great!!… around and inside Palm Beach County's four inlets, which connect the Intracoastal Waterway to the sea. Snook and Tarpon are the premier fish and provide.  SPECTACULAR FISHING! You can see Snook stacked like cord wood along the inlet channels as the tide rushes in with or at night watch them ghosting on the edge of the glow cast from a dock light.

Once hooked Tarpon go air born with gill covers rattling. But there is more to Palm Beach than Snook and Tarpon. Mangrove Snappers, Croakers, Blue Runners Jack Crevalle, Moon fish, Sheepshead and Pompano live here.

When the weather cools down, schools of Blue fish and Spanish Mackerel show up hungry. Jupiter Inlet to the north and the cuts south at Boynton and Boca Raton provide their own incredible  fishing opportunities.

Read More

The John D. McArthur Beach State Park at the north end of Lake Worth and the Loxahatchee River that winds into Johnathan Dickinson State Park at Jupiter are special places.

All of which provides fine opportunities for saltwater fly fishing in addition to spinning tackle. There is also plenty to see in Lake Worth– the town of Palm Beach, the port of Palm Beach and Rybovich's marina for super yachts on the west shore. When high seas close the inlets, fishing inside at Palm Beach is a great alternative, but it can also be the first choice. In either case, the iOutdoor team of captains is ready to take you to the action.

Palm Beach's finest Captain's and Crew's are motivated to show you the best fishing experience possible.
Our Fleet !!
18 Ft. Flats
24 Ft. Bay
32 Ft. Bay
Our Guarantee
Our Locations in Palm Beach

We have many convenient locations where we run our boats from, here are few you can select from or call us to find one near you:

2626 Lake Drive, Singer Island, Florida 33404

400 North Flagler Drive, Suite A, West Palm Beach, Florida 33401

Town Docks, 500 Australian Avenue, Palm Beach, Florida 33480

98 Lake Drive West Palm Beach, FL 33404
Palm Beach Inshore Fishing Photo & Video Gallery >> CLICK HERE
| | |
| --- | --- |
| [youtube width="270″ height="230″]http://www.youtube.com/watch?v=uVJqmC7RFfo[/youtube] | [youtube width="270″ height="230″]http://www.youtube.com/watch?v=k68yL1OJT7Q[/youtube] |
| Palm Beach Inlet Snook.. We got a few here.. | Fly Fishing!! |
| | |
| Monster Palm Beach Snook!! | Beach Tarpon! |
| | |
| Huge Jack on Fly with Capt Ron! | Snook with Capt Ron-What a beauty! |
Snook Fishing in Palm Beach was incredible.  The water there is so clear you could see the Snook in the inlet.  Wow!  It was beautiful and action packed.
– Bill Bishop..
What to bring?
Preparation is essential and critical to your comfort and succesws on your inshore fishing trip. Dress in layers; bring a light long sleeved shirt to protect you from the sun.
Sunscreen, hat, polarized sunglasses are all essentials. You can always bring your favorite tackle.
Read More...
Wear comfortable, sturdy non-scuffing shoes (tennis shoes ).  Sea Sickness medicine (prior to launch). Remember to bring your camera and/or video recorder!
You should bring some light snacks, sandwiches, and beverages for your day. If you prefer, iOutdoor can provide catering services. We make it easy!
iOutdoor has the best Captains in all of Palm Beach They have been fishing these waters for years- and will put you on the fish- safely and effectively! Check out their bio's and see who you'll be the deep blue Palm Beachwaters with!

Check out their latest fishing report under their bio picture. Read more..
Why iOutdoor?
Our fishing Captains want to show you the best fishing Palm Beach's inshore has to offer. However, your safety is always first priority. Under no circumstances will your safety be put at risk.  All of our Palm Beach-based Inshore fishing Captains are: professional, experienced, and Coast Guard Certified. 
Read more..
Our Captains are selected for their safety at sea, successful fishing records, and modern equipment. You will be fishing in style in the best Palm Beach has to offer!
All fishing tackle, bait and gear and license are included. If you have a special lure or fishing rod you would like to use, let us know; iOutdoor will work with the Guide to accommodate if possible.  We want your Palm Beach Inshore Fishing trip to be a safe, successful, and exciting adventure that you will enjoy telling your friends and family about -with the pictures to prove it!
Get your Palm Beach Inshore Fishing adventure started NOW!  Simply fill out the form on this page or call 1-888-412-1117. iOutdoor friendly and knowledgeable staff will answer any questions you may have; including: where to stay if an overnight stay is necessary, what Inshore fishing areas will yield the results you are looking for, appropriate boat size for your party, etc. Whatever your needs may be, iOutdoor will make it happen!
Weather in Palm Beach FL
Incomplete forecast XML received.
Please refresh your browser.
Pricing & Availability
Inshore fishing charter Pricing and availability are a function of region, type of charter, number of participants, etc.
iOutdoor will help you select a Boat Charter that is perfect for your needs and budget. Call us now to start creating your Palm Beach Inshore Fishing adventure of a lifetime! 1-888-412-1117
Reservations
Call iOutdoor now to find the right Fly Fishing trip for you. iOutdoor must receive a deposit of $250 at least 10 days in advance to hold your date for you. If you must change or cancel your reservation, it must be 10 days prior to departure date. iOutdoor will work with you to make arrangements for another date at no charge; if another date is not found, a 50% refund of deposit will be made.
Read More..
1. If iOutdoor is forced to cancel a trip for any reason, a 100% refund will be made if another date cannot be arranged to your satisfaction.
2. iOutdoor can recommend hotel/motel and guesthouse accommodations in Palm Beach.
3. Tips are appreciated and are a very real part of the income of the crew. 15%-20% is typical for excellent service.
4. iOutdoor will clean, fillet and package the fish at NO additional charge.
Sea Sickness Policy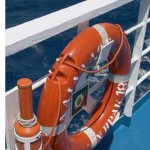 Please note that any Palm Beach Charters that are forced to end early due to sea sickness will not be refunded. If you are prone to sea sickness, please take the necessary precautions.
Some helpful tips to avoid sea sickness include:
Read More...
limited alcoholic drinking the night before, eat breakfast, stay hydrated, and take the sea sickness medication (if needed) per the instructions BEFORE launch. It is generally recognized that taking sea sickness medication after you become ill is not going to work for most anglers.
1. Do I need to buy a fishing license?
No. We have a license that covers all while fishing on our boats.
2. What is the length of the trips offered?
Length of Inshore trips depends on the Captain and Vessel. Call us to plan the perfect length trip you want!
3. What experience level is necessary? From novice to expert, any level of experience is acceptable. We can teach you everything you need to know.
4. How many anglers can fish? Flats boats can hold up to 2 Anglers, Bay boats can hold up to 4 Anglers.  iOutdoor has both!