Fishing is not easy, but some fishes elude even the most talented of sports fishers! Experienced anglers look for species that can make fishing more adventurous for them. They don't want to just "throw hooks and catch the easiest fish". These anglers want to catch something for bragging rights. For that adventure head angler here's the list of some of the most challenging freshwater and saltwater catches.
With a professional angler by your side you might be able to land one without requiring thousand casts or five hours.
List of Hardest Fighting Fish (Your Next Trophy Fish)
Marlin Fish
Every fisher will tell you that catching a blue marlin is one of his or her greatest fishing accomplishments. There are three species of marlin which are all beauties.
This species prefers to dive deep and warm waters. Troll the bait at a speed of about 8.5 knots. Marlins prefer live baits, but there are tackles made to lure them in.
Marlin also are known to fight particularly hard after they strike! The largest may tip the scales at over 500 kg!
Related Blog : Where is the Best Place in Florida to Catch Marlin?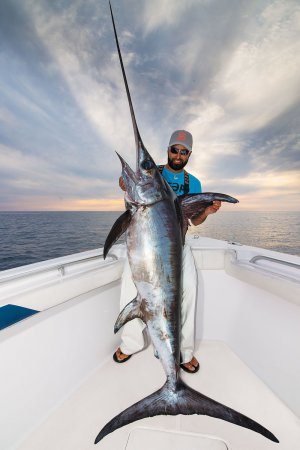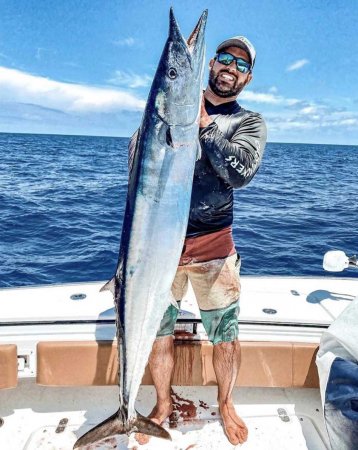 Wahoo
Wahoo live in the warm waters of Florida and Louisiana. The warmer weather seasons are the best time to fish for them. Part of what makes it the most difficult fish to catch is its speed– they can swim up to 60 miles an hour! Use a planer to troll 12, 14, or up to 16 or 20 knots.
Each expert has their own technique. Some use dead bait, others use live baits, and some swear by dragging multiple lures. During low tide, go for 200 to 400 feet depth. However, during the last part of the incoming tide and the first part of an outgoing tide, the fish will congregate around inlets.
Another challenge in baiting a Wahoo is their strength. Be sure you have a firm grip because these guys may be able to hurl a fisherman off the boat!
Related Blog: Why is a Wahoo Fish Called a Wahoo?
Tarpon
Tarpons are one of the trophy list fish, and every serious fisher remembers the first time they caught one! This species is also known as the Silver King. The like warm summer months, particularly June, that's a great time to try to catch them.
They will fight and jump once you catch one on the line. To hook one, have at least a 30 lb line and crab or fish live bait. Tarpons are caught in piers or shallows many times. Troll the line at slow speeds, from 1.5 miles to 2.5 miles.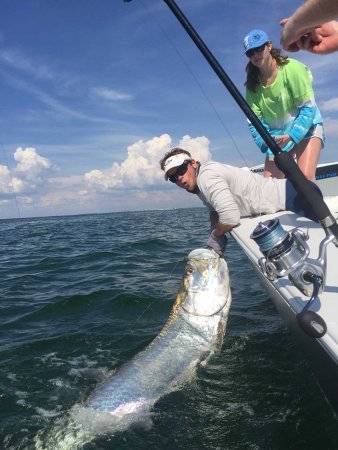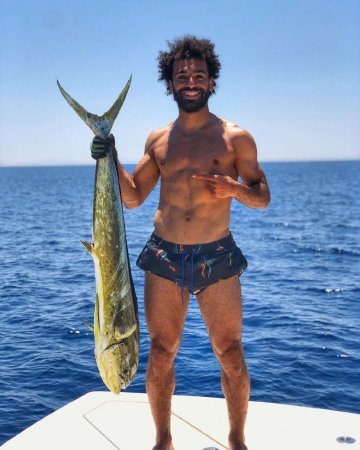 Dolphin Fish
This species goes by a few names, including Mahi-Mahi and Dorado. They are fast swimmers and many know how to avoid a hook. These fish live in subtropical and tropical waters between 68 Fahrenheit and 83 Fahrenheit.
Catching them means you should know they are surface dwellers and may be easier to spot near weed lines or temperature breaks. Cut fish of any kind, squid and ballyhoo make for good mahi-mahi bait. Use 30 to 50 lb line and troll usually no more than 6. Mahi means "strong" in Hawaiian, and you will see where they get their name once they strike! They have a distinct shape and are very popular for eating.
Permit
Found in shallow waters and subtropical areas, permits can be the most difficult yet prized catch. These fish can be easy to spot but they are adept at throwing a line or pushing away hooks. While they can grow to approximately 20 lbs many skilled fishers consider them to be a challenge.
Experts recommend using the trolling motor as infrequently as possible. Use bait like live crabs or dead crabs or lobster.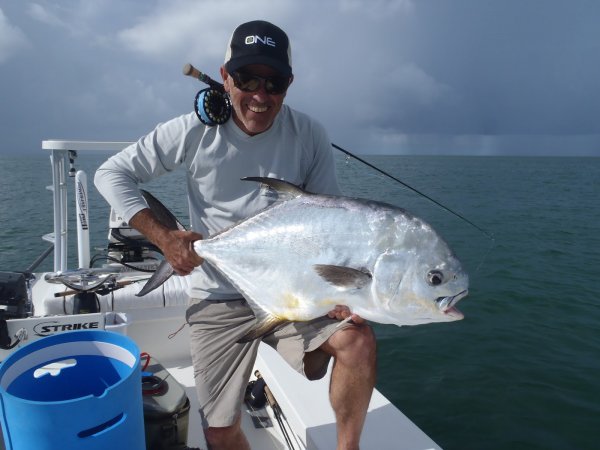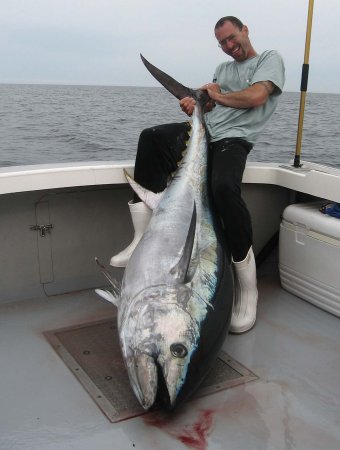 Tuna
Tuna are notoriously difficult to catch. These fish can survive in cold water and can dive to depths from 500 feet to 1000 feet. Troll for tuna between 4.5 knots and 7.5 knots. Live baiting with mullet, herring, blue runners and other fish is often successful.
This fish can be spooked easily and they have good eyesight which makes them a challenge to hook.
Goliath Tigerfish
Goliath Tigerfish lives in Africa and is an extremely large predatory hardest freshwater fish. Because its range is limited to the Congo, it is very hard to find. Jeremy Wade hosted a special about it in Animal Planet which documented his journey to catch one.
Their distinctive razor-sharp teeth and strong jaws make them dangerous, and they will shred bait. Experts recommend surface fishing for this unique species. Lures are ideal to catch this fish which puts up quite the fight once they are on the line.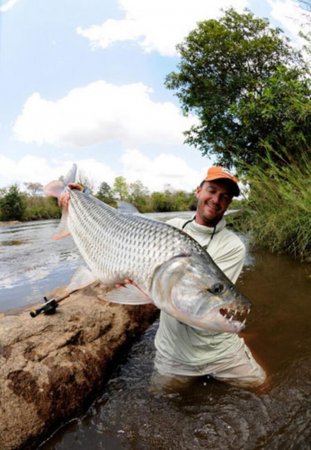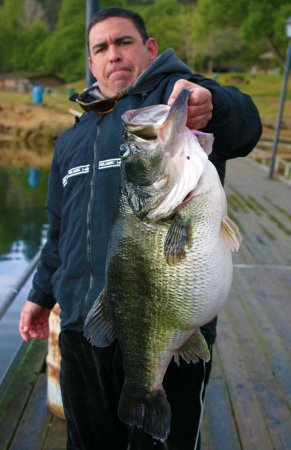 Bass
Bass is one of the much-hyped fish out there, for any adventure head angler. Largemouth bass grows bigger and can be fun to search out in cover. Smallmouth bass is much more aerial acrobatics and puts up a better fight pound-for-pound.
Bass is also a sport fish. This doesn't mean that you cannot catch Bass with beer by your side and line in your hand. What it means is that Bass is so unpredictable that on its day it can put experienced anglers to shame and some days even casual anglers can catch it like a small fish.
Smallmouth is often known as "Brown Bass," while Largemouth is nicknamed "Green Bass." In reality, though, both can vary in color depending on their age, location, and a bunch of other factors.
While there are many challenging fishes in the ocean to catch, these are the toughest ones.
Each of these fishes has its own unique qualities that distinguish them as challenging. From their massive size and strength to elusive habitats or evasive behaviors, these all are tough one to hook.
Most anglers are a big fans of these bad boys and all they want is to go out with their fishing rods in the ocean for a valiant fishing trip. Like most seasoned anglers, if you also love fishing, iOutdoor fishing charter is waiting for you.
Fishing is a great outdoor adventure! You can try this adventurous fishing in Orlando FL with an iOutdoor fishing boat and charters.