Why Orlando Has Been Famous for Fishing for Years
Orlando is a famous fishing location due to its proximity to both the Gulf of Mexico and the Atlantic Ocean. It also has its freshwater reservoirs ideal for catching the many species of fish that are indigenous to Florida.
In the city's urban area of Orlando, there are 60,000 acres of fishing. There are also many sight fishing areas and wetlands within a reasonably close driving distance, meaning that there are unlimited fishing adventures and in the Central Florida area.
It is close to the only year-round redfish fishing area, as well as opportunities to catch many other different types of fish year-round. There are many tournaments and events to give sportsmen a chance to practice their skills and meet like-minded people.
Visitors will find plenty of bait shops and stores, with local guides and fishermen who will tell you all of their favorite spots, fish species, all the food, and legendary catches. You should also keep in mind that going on to some of those spots, you may need fishing permits. Florida fishing culture is part of the area's identity, with many delicious seafood options you can benefit from that are caught fresh and locally.
There are also conservation projects and educational outreaches provided by Florida Fish and Wildlife Services, where you can see all the highlights about these fascinating fish.
Orlando Fish Species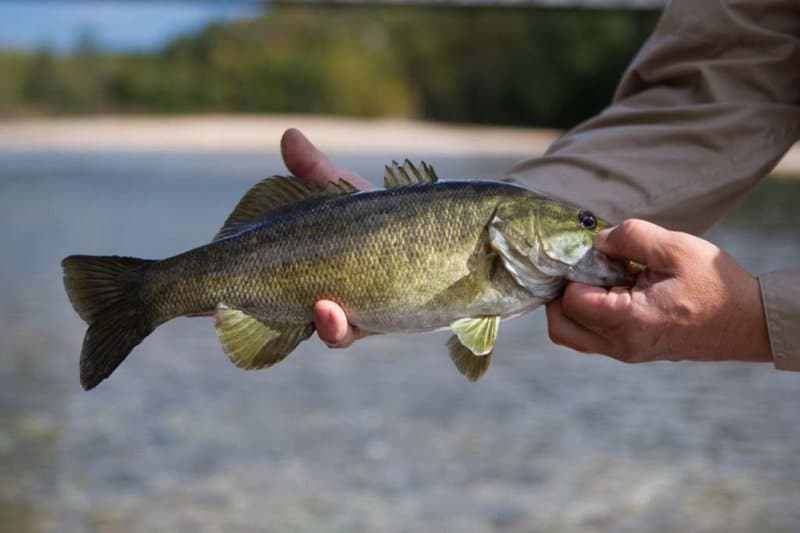 Largemouth Bass
Many freshwater fishers love the challenge of catching largemouth bass and do it for their adrenaline rush. Strong and evasive, snagging a good one is always a great photo opportunity. Orlando, Florida, has one of the best largemouth bass fisheries in the United States. You will find many of them in Lake Tohopekaliga or "Lake Toho." Lake Toho is known for being an extremely productive and consistent bass fishing spot.
Lake Kissimmee is also a top bass destination for fishermen to go after. Fishermen regularly pull trophy fish from these waters. There plenty of boat ramps at various points. The largemouth bass thrives in the natural vegetation and structure of the local lakes.
Lake Butler (Butler chain of lakes) and Lake Conway (Conway chain of lakes) are also excellent spots for freshwater fishing action. Lake Butler is a series of 11 interconnected lakes sprawling over 4,720 acres near Orlando, Florida.
Anglers can fish largemouth bass all year, but experts recommend targeting bass in spring and summer because of the spawning season at local angler points.
You are more likely to yield a big trophy largemouth bass during these periods! Variables like temperature and bait affect where and when you will find such trophy bass-worthy fish. There are few angling experiences as exciting as catching trophy bass.
Also Read: Angler Catches Two Trophy Bass in Florida
The Best Time To Catch Trophy largemouth bass when fishing Lake Kissimmee and Lake Toho
Though bass can be caught year-round, spring and summer are the best times to catch big bass and land that trophy fish of a lifetime. Bass fish induce from January through April bass in isolated covers like lily pads, reeds, hydrilla, or Kissimmee grass. The prime time to catch bass is in spring, when water temperatures are around 55 to 65 degrees. As far as the time of the day, either early morning or later in the evening are typically best. Bass will be more likely to bite midday if the weather is cloudy, if the water is muddy, or when the sun isn't too bright.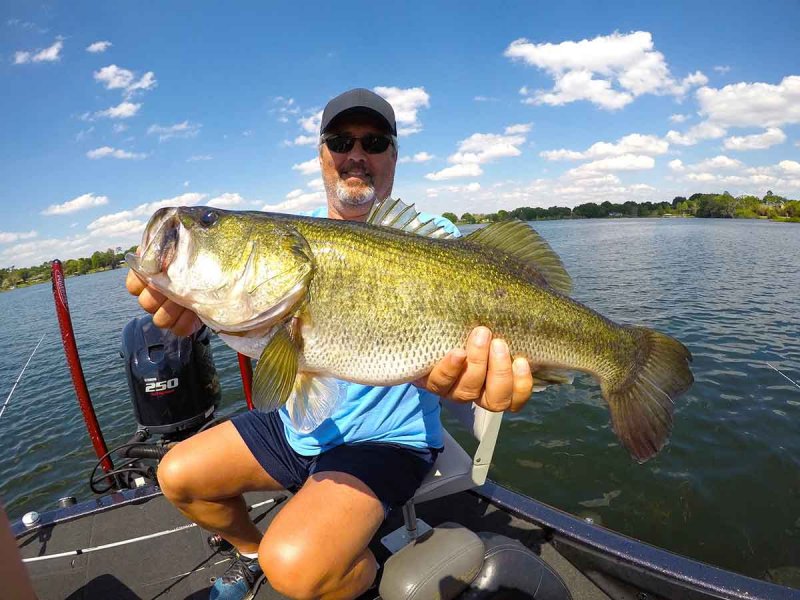 Sunfish
Sunfish fishing is another popular option while on a local fishing trip. Popular bait includes plastic worms, leeches, bread, corn, and pretty much any common bait. You may want to use the small sunfish for bait to catch bass. The unique-looking fish is one that sport fishers will often seek out. Their availability varies, and you can fish for them any time of year. The high season for catching sunfish is in April and also from July to August.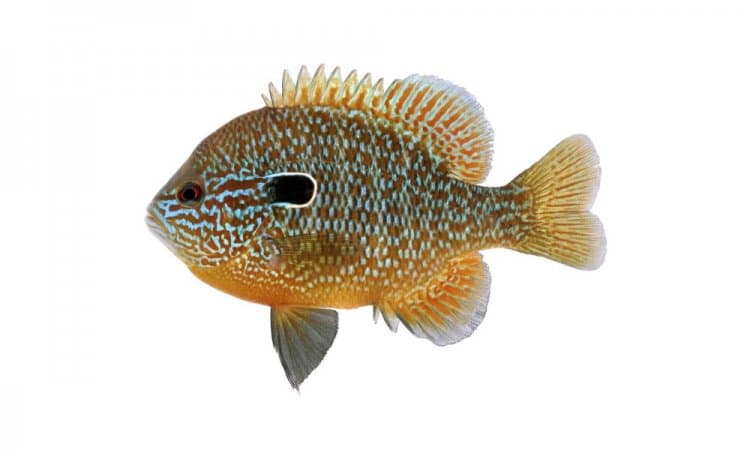 Catfish
Catfish can be caught in urban areas. Some ponds in Orange County are regularly stocked with catfish. They are also found in the channels that are in the area– the record-breaking catfish is 44.3 pounds! They can be caught year-round but especially in the warmer months when they are more active.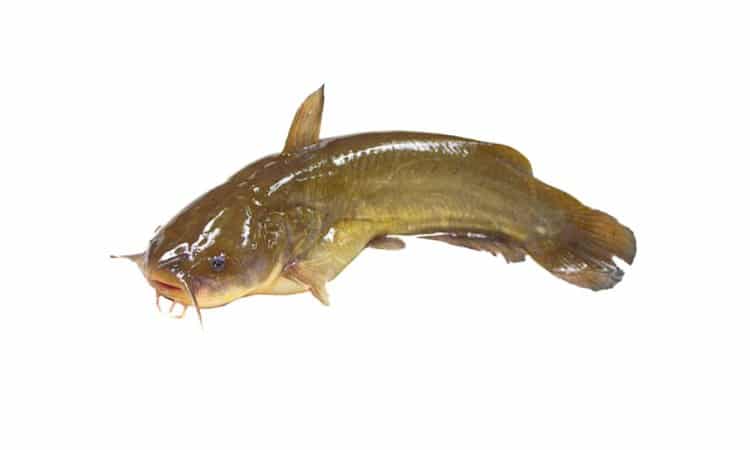 Crappie ( Speckled Perch )
Crappie, or panfish, are found in many freshwater spots in the Orlando area. The local lakes provide an excellent environment for crappie to thrive and grow to a decent size. They move closer to the shores in spring and fall and have hollow nests. Casting bait near nests results in a fast catch many times. Crappie fish is excellent for fishers of all ages and sizes and might be a good fishing trip for families and children. Minnows are a common bait choice for crappies, and they prefer live bait.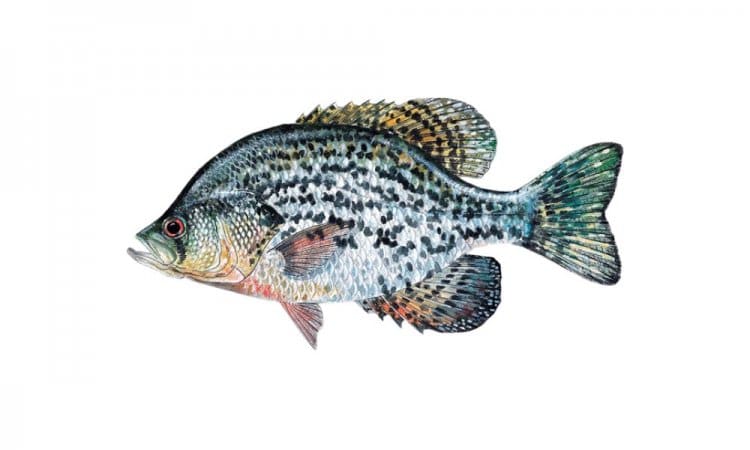 Redfish
Targeting redfish will take you to the pristine shallow waters near Orlando. Redfish are most commonly found while flats fishing and are the most sought-after Florida fish for visitors. The Indian River Lagoon provides a unique ecosystem where redfish live their entire lives inshore. Winter and spring typically have the most schooling fish.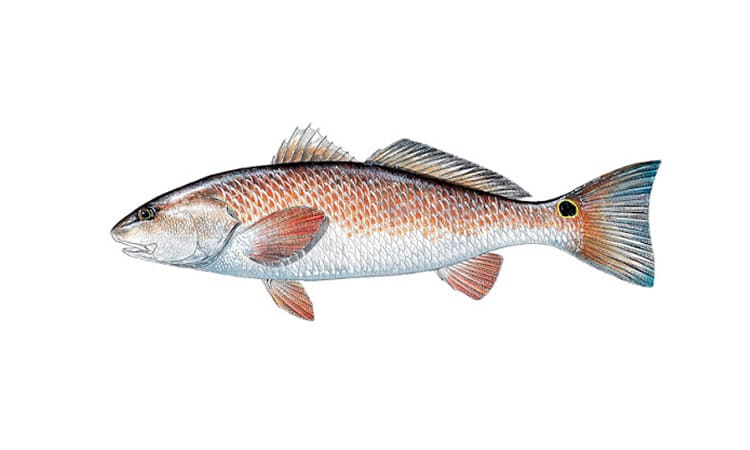 Tarpon
Tarpon is a massive draw on either coast of central Florida; you can find juvenile tarpon ranging from 2 to 20 pounds during your fishing trip any time of the year. Anglers can find all sizes of these impressive fish on a seasonal basis. The coastal lagoon system offers targeted tarpon fishing on a year-round basis, and they can also be caught offshore in the spring through fall.
Get on a charter trip for a chance to catch "the silver king," as the tarpon is nicknamed. They require the same bait system as redfish and an upgraded 30 to 40-pound leader due to their enormous size. You can catch these fly fishing as well as spin or bait casting. Instead of artificial baits, the recommended live baits are mullet, shrimp, pigfish, and pinfish.