Fort Myers FL Offshore Fishing Charters
Back to: >>Ft Myers
DEEP SEA/OFFSHORE FISHING Ft. Myers FL
Fort Myers offshore fishing is 
lots of fun.
A full-day charter will mean going offshore to the deeper water wrecks, reefs, and holes that iOutdoor charter captains have learned from experience produce 
LOTS of fish.
They have these spots marked in their own, personal GPS log books and are ready to share these
honey-holes
with you.
Night trips are also available and can be very productive. 
Trips that span several days are routinely made
so ask our knowledgeable iOutdoor fishing consultants about these incredible trips
Big grouper and snapper pulled up from deep-water are the main target. But once you get offshore, you can encounter a very wide range of species. Cobia, amberjack dolphin, barracuda, sharks, Spanish mackerel, tarpon are regularly caught.
Your iOutdoor Fort Myers charter boat captain
will have all the appropriate fishing gear and they know how to PUT YOU ON FISH. They also are delighted to help beginners and to work with children. Charters can be set up with families in mind. It does not have to be eight hours of fishing. A trip to a wild remote beach for a picnic and shelling or sightseeing along the waterways of Fort Myers are easily arranged. The beaches of Fort Myers are famous for shelling opportunities.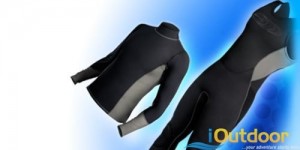 When spending multiple hours outdoors, it is best to be prepared! Dress in layers, wear light-colored clothing- preferably long-sleeved to protect from the sun. Bring Sunscreen- nothing ruins a trip faster than a bad sunburn! A wide-brimmed hat helps shield your face and keep you cool. Wear comfortable shoes with non-scuff soles (tennis shoes are perfect) Polarized sunglasses, light jacket, rain jacket, seasickness medicine are all things you may consider taking on your charter. Don't forget to bring a camera or video recorder! You will also need to bring your own food and beverages. iOutdoor makes it easy for you- We have a wonderful catering service! Let us do the work, and have a full cooler waiting for you!
iOutdoor Captains and Crew are driven to provide you the best and most successful
Deep Sea/Offshore fishing
experience possible!
First and foremost your safety is of utmost importance. All of our Captains are professional, experienced, and Coast Guard Certified. iOutdoor Captains are selected based on their fishing success, safety at sea, and the condition of the boat and equipment. iOutdoor will have all the fishing tackle, bait, gear, and licenses required to catch the trophy fish you want.
If you have a special lure or fishing rod you would like to use, let us know; iOutdoor will work with the Captain to accommodate if possible. We want your trip to be a safe, successful, and exciting adventure that you will enjoy telling your friends and family about -with the pictures to prove it!
Get your Ft Myers Deep Sea/Offshore adventure started NOW! Simply fill out the form on this page or call 1-888-412-1117.
iOutdoor friendly and knowledgeable staff will answer any questions you may have; including where to stay if an overnight stay is necessary, what fishing areas will yield the results you are looking for, appropriate boat size for your party, etc. Whatever your needs may be, iOutdoor will make it happen!
Even though you may not be roughing the deep seas- some anglers can still suffer from seasickness on a flats adventure. If you feel you would be or are prone to seasickness, take the necessary precautions.
iOutdoor has noticed that taking your
sea sickness
medicine is best before the launch. It typically has little or no effect once you are already feeling seasick.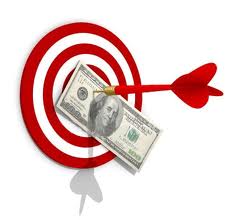 You have two ways of reservering a trips with iOutdoor.
Choose any of the BOOK NOW buttons on the site or simply call +1 (888) 412-1117
and talk with one of our reservation anglers to start your adventure OFFSHORE FISHING Ft. Myers. iOutdoor requires a small deposit of $50 at the time of your reservation. If you must change or cancel your reservation, it must be done 24 hours prior to the departure date.
1. If iOutdoor is forced to cancel a trip for any reason, a 100% refund will be made if another date cannot be arranged to your satisfaction.
2. iOutdoor can provide complete package trips with accommodations or recommend hotels/motels.
3. Tips are appreciated and are a very real part of the income of the crew. 15%-20% is typical for excellent service.
4. iOutdoor will clean, fillet, and package the fish at NO additional charge, but be sure to check that this is not offered on all charters because of state laws.
Call us at +1 (888) 412-1117 and let's start planning your OFFSHORE FISHING Ft. Myers adventure!
For additional Fishing information be sure to go to Fishidy.com.