Mississippi Deep Sea Fishing Charters
Back to: >>Mississippi Fishing

Mississippi Deep Sea Fishing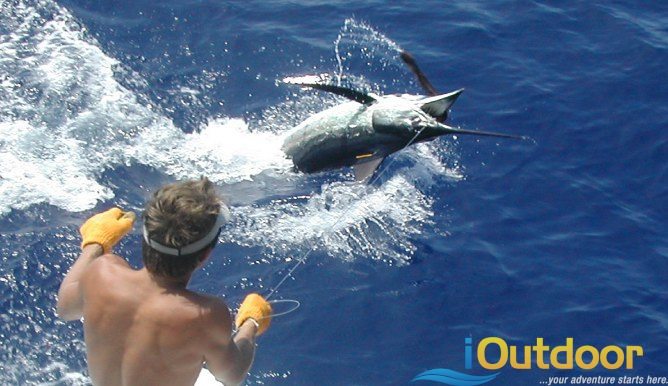 iOutdoors Charters are family owned and operated charter business with over 25 years of experience in the industry. Since the beginning, their mission has been to provide anglers with a safe, but memorable
deep sea fishing
experience. Our Captain's takes great pride in the quality of service, all our captains are full time iOutdoor captains that's why were able to guarantee satifaction on every trip.
Our boats are the finest fleet on the waters of the Mississippi Gulf Coast. The boats are equipped with a spacious fishing area, radio, coolers, ice, bottled water, and a comfortable safe ride.
On the Mississippi Deep Sea fishing charters, you'll travel up to 30 miles offshore on longer trips. But shorter offshore trips are definitely available. Depending on what kind of fish you prefer to catch we can go after, you can target species like Kingfish, Jack Crevalle, Redfish, Snapper, Sheepshead, Sharks, and more!
Always good and newer fishing equipment, the tackle will be provided onboard and included in the price of any given trip. Feel free to bring your own equipment if you prefer. Also, bring food and drinks if you want something special for the trip. Our iOutdoors crew will do their best to make sure you get the most out of your trip. If you won't settle for anything less than a luxury fishing experience, maybe you just won big at the casino (hoping) then bet on us!
Why Fish the Gulf Coast?
The Gulf Coast fishing is world-famous, locations like Biloxi and Gulfport located near the Seashore. Fishing charters in Mississippi may have the easiest run to the lands of the giants, but the deep bluewater action is always breathtaking. Head out on an 8-hour trip, and you could be fishing the legendary waters of the Mississippi Valley. Many species can be caught all year-round in these waters, but rough conditions mean getting there is not for the faint-hearted or always available.
During the summer, Mississippi deep sea fishing is on fire and the deep waters are much easier to get to. Yellowfin and Blackfin Tuna, Mahi Mahi, Wahoo – all your tasty big game favorites spend the hot months here. You can also enjoy great Sailfish, White Marlin at times, and even Blue Marlin have been caught. Whenever you think things can't get any better, then the next new experience comes along. Here it is, let's do this!
Best in the Fishing Business
Our Deep Sea Captains are driven to provide you with the best and most successful Mississippi deep sea fishing experience. First and foremost, safety is of the utmost importance. All of our Captains are Coast Guard Certified; and are selected based on their fishing success, safety at sea and condition of boat and equipment.
Mississippi saltwater fishing license(s) are included in your fishing packages. We want your trip to be a safe, successful, and exciting adventure that you will enjoy telling your friends and family about -with the pictures to prove it.
Get your Mississippi Deep Sea Fishing adventure started today. iOutdoors friendly and knowledgeable staff will answer any questions you may have; including where to stay if overnight is necessary, what fishing areas will yield the results you are looking for, appropriate boat size, etc. Whatever your needs may be, iOutdoors will make it happen, we're here for you!
MOST POPULAR MISSISSIPPI DEEP SEA DESTINATIONS:
Have Questions? Contact us about Mississippi Deep Sea Fishing here!