GULFPORT MS DEEP SEA FISHING CHARTERS
WELCOME TO DEEP SEA GULFPORT MISSISSIPPI FISHING
Did you know there were Deep Sea fishing trips Gulfport Mississippi? Well, Gulfport MS is a great saltwater fishing destination. While traveling to Gulfport and looking for outdoor activities for the family, don't overlook the fishing. Gulfport MS deep sea fishing is a great way to get your family out and hook into an adventure of a lifetime. Enjoy an action-packed trip filled with amazing experiences along the way.
Why Deep Sea Fishing in Gulfport?
Fishing charters out of Gulfport may not have the quick and easy run that charter on the Atlantic in places like Florida experience. But the action once you get there is every bit as good. Head out on a long trip, and you could be fishing the same waters of past legendary anglers in areas called the Mississippi Valley. Many species can be caught all year-round out in these waters, but rough conditions mean getting there is not for the faint-hearted.
During the summer, Gulfport MS deep sea fishing is at it's best and on most days the waters are much calmer than in the winter months. Blackfin Tuna, Mahi Mahi, Wahoo, and Yellowfin all very popular good eating gamefish favorites spend the hot months in Mississippi. At the right times, you can also enjoy great Billfishing for Sailfish, White Marlin, and even Blue Marlin at times.
Most Impressive Fishing in Gulfport?
Don't have all day to way offshore? That's okay, Gulfport has amazing reefs that can be accessed in most weather. While reef fishing is good all year, the main season kicks off in late March to early April with the arrival of super popular Cobia. They are exciting for many reasons, none more then they are as fun to catch. The kickoff of the Cobia season starts six-months of fantastic bottom fishing and continues in the fall to neatly close the season.
However, there's a lot more Reef fishing going on than just the Cobia. Red Snapper season, the Amberjack, Grouper, and tripletail are all well worth the rod-bending effort of going fishing. Like with all state and federal waters, strictly closed seasons have been put in place to protect these species from overfishing. If are looking to catch a specific species let know, so we can best target it. With these targeted seasons, it's very worth it. But should consider booking well in advance to fish in May, June, July, and August.
Search iOutdoor, Compare & Book the Best Biloxi Deep Sea Fishing Charters Today.
We are Florida's Largest Charter Operation · No Reservation Fees · 7 Day Customer Service · Verified Reviews & Photos
BILOXI DEEP SEA FISHING TRIP OVERVIEW
Trip Core Details
Region: Gulfport
Duration: 4, 6 & 8 hour options
Cancellation: 12 hrs in advance
Bad Weather: Full Refund if Cancelled
What's Included
Cooler, Ice and Bottled water
Professional Captain
All Fishing Equipment
Boat & Fuel
All Fishing License
Amenities
Fishing Chairs
Life Jackets
All Fishing Equipment
Boat & Fuel
Fish Cleaning
What's not Included
For instance, certain livebait when desired, maybe additional. Captain will tell you in advance of trip.(optional)
Food, specialty beverages or snacks (Alcohol is permitted)
GULFPORT MS DEEP SEA FISHING REVIEWS
Awesome Experience
★★★★★
"
My 13-year old nephew and his grandpa had a fantastic time on their fishing trip! They caught some really large Redfish and the boat/equipment was top of the line! The customer service of this company is great...highly recommend!
"
Great with kids!
★★★★★
"
Jared and Noah are amazing!! They were extremely patient with the 3 kiddos on the boat and helped them reel in some pretty big fish. They were encouraging and answered all their questions. As a first timer, it was quite a site to see them in action! We hit our limit of 12 on a noon charter. Would definitely recommend them and look forward to doing another next year.
"
Fantastic!
★★★★★
"
We booked a morning trip on June 1st for 6 people and caught our limit of Snapper! Capt Mark were awesome, as they are serious about providing a great experience. We had 3 children age 7-10 and the crew was patient and made it a fun time for the kids! This fishing adventure was everything thing we we're hoping for!
"
>>Read All our Reviews>>
How long does it take before we start fishing?
iOutdoor
2018-05-21T13:41:11+00:00
The drive takes different times for different locations and styles of charters. Most inshore and freshwater charters take a 5 to 15 minute boat ride before starting to fish. The offshore charters are ones that can vary based on weather and species of fish the captain is fishing for. It could be 15 minutes, but up to 45 minutes. Again refer to your captain on his call with you and he can provide a detailed plan.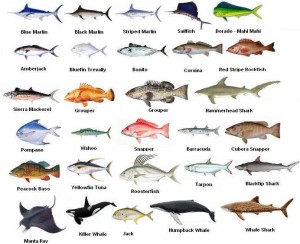 Species
you could catch on your Deep Sea fishing trips Gulfport Mississippi.
Several different techniques are successful for catching saltwater species here in Gulfport including trolling and bottom fishing.
Location Gulfport MS Deep Sea Fishing Charters
Gulfport Fishing Calendar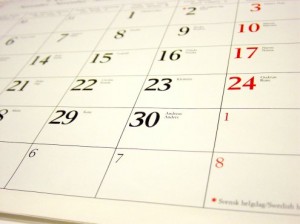 iOutdoor fishing calendar has all the information you will need to enjoy your next Deep Sea Fishing Trips, know whats biting and when! See what type of fish you will be reeling into the boat. Read more..
Have additional Questions? Contact us below...
TRUSTED BY LEADING TRAVEL PARTNERS:
Other Nearby Fishing Charters
Leave Review - Gulfport MS Fishing Charters
Call us at +1 (888) 412-1117 and let's start planning your Gulfport MS Deep Sea Fishing Charters!
For additional Deep Sea Fishing Trips in Gulfport information be sure to go to Visit Gulfport.
Back to: >>Gulfport, Mississippi