Orlando Fishing Guides
Back to: >>Orlando Fishing
Orlando Fishing Guide Captain John been fishing Central Florida for over 30 years, consider the legend in Orlando for catching BIG BASS. John is the lead Orlando fishing guides, his first Florida bass fishing trip was in 1975 when he moved to Florida as a tackle rep for Outdoor Sports Headquarters. Capt John has had an incredible amount of recognition and accomplishments from all forms of media, TV, ESPN, Field & Stream, Outdoor Channel and others.
Capt John has been in many articles published over the last 25 years, he's been interviewed 9 times in BASSMASTER Magazine over his career. John moved to Orlando/Kissimmee, because of its beauty and its incredible fishing opportunities in the outdoors.
He decided to become an Orlando Fishing Guides to share his experience and fishing knowledge of Central Florida with other fellow anglers; whether a beginner or a professional. Capt John specializes in live bait,
but does artificial lure trips, fly fishing and light tackle. John enjoys sharing as much fishing and local knowledge as possible on his trips, all while providing monster bass for your memories. John has a huge repeat business, a testament to his understanding of Customer Service! To read more about Captain John www.floridbassfishing.com
Orlando Fishing Guide Captain Steve's Statistics is a U.S. Coast Guard licensed and a Capt for Sea Tow. He's been a tournament fisherman for the past 20 years and looks forward to sharing is knowledge with his customers.
Steve does not fish that day, this is your day. He will be there to help and advise you. He has the experienced and techniques that will lead you to catch lots of Bass. The beauty of Central Florida, and the weather that brought Steve from Indiana several years ago. He made many trips to Florida and found it to be some of the finest fishing around.
Capt Steve specializes in Bass, Redfish and Sea Trout.
He primarily fishes the St. John's River between Lake Monroe to the South and Lake George, Rodman Reservoir to the North. He also fishes the Kissimmee Chain and Lake Toho and does multi-day trips
to the Stick Marsh/Farm 13. Capt Steve fishes everything, live bait, fly fishing and light tackle. Steve has a unique business, fishing freshwater and saltwater a testament to his understanding to Orlando fishing! To read more about Captain Steve www.cflfishing.com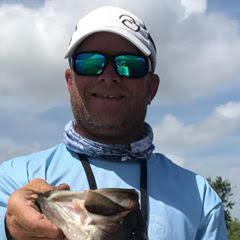 Orlando Fishing Guide Capt Brent started fishing when he was a toddler, both my father and grandfather were avid fishermen and taught him how to fish. His first big catch was at age 7 on West Lake Toho. He caught a 14 lb. 4 oz large mouth bass on a zebco 33 and 10 pound test line, obviously he has never forgotten and from that moment on he fell in love with fishing.
He has entered numerous tournaments like Bassmaster's Series, FLW, Angler's Choice Team tournament Trail, Red Men Tournament and many others. He is proud of all his trophies which are beautifully displayed in his family room.
Customers ask all the time when's the best time to catch a trophy Orlando bass? It doesn't seem to matter in Orlando Florida, in this area we have private lakes like Clear lakes like Butler Chain and Conway Chain as well as big trophy lakes like Lake Toho that all hold trophy size bass.
Brent enjoyed the experience so much, especially sharing with kids, as he has four to teach how to fish. Brent's a licensed Charter boat Captain "USCG Merchant Marine" he gets to share with others his techniques and skills for catching trophy fish. His fishing photos speak for themselves, all his knowledge of three generations is compiled on years of calendars, making your day on the water a great one. Noting the wind, water clarity and temps as well as moon phases and barometric pressure. Let my expertise be put to work for your next Orlando fishing guides adventure. To read more about Captain Brent
www.bassfishingguideorlando.com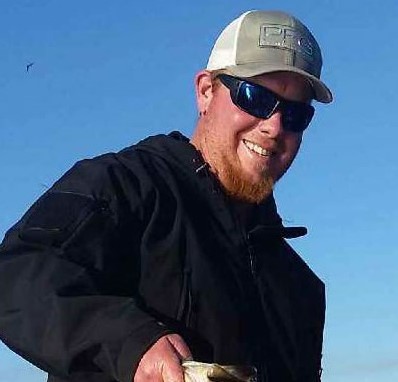 Orlando Fishing Guide Capt Mark has been fishing the Central Florida (CF) area of lakes for over 15 yrs. His passion for the sport began at an early age, about 2yrs old. His dad and grandfather would take him fishing to many of the lakes here in CF and also much of the inter coastal waterways on the east coast of Florida.
Having fished national level tournaments from South Carolina to Alabama, and throughout Florida, has given him the ability to adapt to the changing weather patterns and the many different lakes here in Florida. He has also fished in many for the nationally recognized college anglers circuits, fishing in FLW, the Boat US national championships and many University held tournaments.
He specializes in topwater and power fishing artificial baits, but also have great success with live bait.
He primarily fishes Lake Toho, the Kissimmee chain, the Harris Chain, Butler chain, Johns lake, and the famed, but not forgotten Lake Apopka.
Let my expertise be put to work for your next Orlando fishing guides adventure. To read more about Captain Tony www.bassfishingfl.com
Orlando Fishing Guide growing up near the shores of Sarasota Bay before the building booms of the 1960s and 1970s, Captain Rocky found a passion for fishing in the clear, shallow saltwater grass flats and pristine mangrove-lined shorelines of the lower west coast of Florida. The purity of fishing resonated deep within his soul: the stillness, the natural beauty of God's creation, and the lure of the water and the hunt.
Captain Rocky is one of the finest fishermen in Florida, as an Orlando fishing guide, he is known in the Mosquito Lagoon for his superior fishing technique and knowledge! You'll love fishing with Captain Rocky!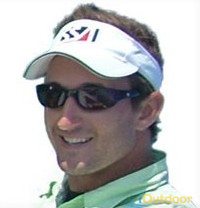 Orlando Fishing Guide Captain Peter's love of fishing was kindled at the tender age of four when his family moved to Brevard County during the space coast "boom" in the mid-1960s. This spark was fanned to flames as he grew up in and around local waters, taking up surfing and developing my East Coast angling skills through the high school and early college years.
In the 1980s, he found another love and settled with her on the beautiful west coast of Florida. This move required me to learn an entirely different fishing environment. For twenty years he honed his West Coast techniques, fishing the mangroves by day and the local bridges by night. Continuing to catch species such as trout, reds, and snapper, Peter earned a reputation as a successful big Snook angler. The versatility that comes with forty years of successful fishing experience on both the east and west coasts of Florida in
varying environments and tide conditions has enabled me to get an accurate read on the water and to adapt my fishing plan to the mercurial water and weather conditions for which Florida is known. There is not a more skilled fisherman in Mosquito Lagoon than Captain Peter. Fish with the BEST! Fish with Captain Peter your Orlando fishing guides!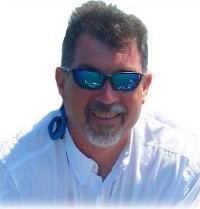 Orlando Fishing Guide Captain Roland has been passionate for the outdoors since early childhood. Growing up on Merritt Island, Florida,Captain Roland was home-schooled through high school. The great part of the home-schooling experience was the time it afforded me to fish – almost on a daily basis- which was perfect! His house was on the Indian River. As he grew older, he upgraded his small john boats for flats boats; and increased the range of his fishing territory. Fueled by his love of fishing; and desire to learn and study the patterns of salt water game fish.
Captain Roland is truly a great fisherman, his love for the sport shines brightly into the efforts he puts into his guided trips. If you want a knowledgeable guide, who will put you on the fish- Captain Roland is your man!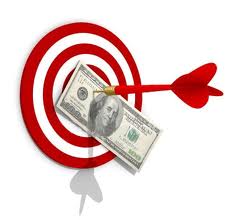 You have two ways of reservering a trips with iOutdoor.
Choose any of the BOOK NOW buttons on the site or simply call +1 (888) 412-1117
and talk with one of our reservation anglers. iOutdoor requires a small deposit of $50 at time of your reservation. If you must change or cancel your reservation, it must be done 24 hours prior to departure date.
1. If iOutdoor is forced to cancel a trip for any reason, a 100% refund will be made if another date cannot be arranged to your satisfaction.
2. iOutdoor can provide complete package trips with accommodations or recommend hotels/motels.
3. Tips are appreciated and are a very real part of the income of the crew. 15%-20% is typical for excellent service.
4. iOutdoor will clean, fillet and package the fish at NO additional charge, but be sure to check that this is not offered on all charters because of state laws.
Call us at +1 (888) 412-1117 and let's start fishing!
For additional Fishing information be sure to go to Fishidy.com.