Marathon Fishing Packages
Marathon Fishing Packages
Marathon has great fishing and fun places to stay in! If you're heading to the Keys you have got to try one of our Marathon fishing packages. The beautiful blue waters offshore hold Sailfish, Amberjack, Dolphin, Kingfish, Marlin, Tuna, and Wahoo. While the waterfront resort and marina feature an outdoor swimming pool and boat docking facilities. Free Wi-Fi and a Tiki bar you won't want to leave.
A refrigerator and coffee-maker facilities come standard in each room, as well as cable TV, are also included.
As mentioned tiki bar is on-site. Including a business center for those last minutes items that have to be handled. Fishing is incredible at the Marathon Resort, the Turquoise green water of the flats surrounding these islands hold a plethora of Permit, Bonefish and other shallow-water species that will get your blood pumping.
Either way, this package is for you, iOutdoor has the Captain with local knowledge that will put you on the hot bite. All you need to bring is your thirst for adventure and get ready for rod-bending action. Our packages below are an all-inclusive, fishing captain, accommodations, licenses, and resorts fees. Call our fishing consultants today and build the best fishing charter vacation package in Marathon for you.
Call iOutdoor now +1 (888) 412-1117 and get your adventure started!
Marathon Fishing Packages June 26 – July 31:
2 Nights 1 Full Day Package Pricing
Offshore Fishing Charter & Accommodations
3 Nights 2 Full Day Package Pricing
Offshore Fishing Charter & Accommodations
4 Nights 3 Full Day Package Pricing
Offshore Fishing Charter & Accommodations
Marathon Fishing Packages August 1st – August 20th:
2 Nights 1 Full Day Package Pricing
Offshore Fishing Charter & Accommodations
3 Nights 2 Full Day Package Pricing
Offshore Fishing Charter & Accommodations
4 Nights 3 Full Day Package Pricing
Offshore Fishing Charter & Accommodations
Marathon Fishing Charters: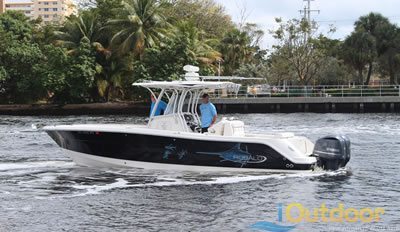 A world class fishing adventure aboard a "2015" 31' foot Custom Robalo Open charter boat. Whether you're trolling with baits in the water or motoring through the tough waves in search of a trophy catch, Robalo's R300 center console flagship sparks an adrenaline rush unlike any other fishing boat.
This boat gives you a phenomenal overall performance. Dry ride. This boat will get up and out to the fish in no time flat- you'll want to just keep going and never stop!
Preferred Number of Anglers 4 with the option for 6.
Trip Lengths: 4, 6, 8 hour Trips
Maximum Passengers: 4 to 6 WHY? Crew: Captain and Mate
Boat Info: Open Center Console, Bathroom
Included: Boat, crew, licenses, live bait, ice, bottled water
Not Included: 15-20% gratuity, you may bring your own food and drink
Common Fish: Sailfish, Mahi Mahi, Swordfish, Sharks, Tuna, Grouper, Snapper, and more…
Marathon Fishing Package Questions
Our Marathon Fishing Package Location:
We have many convenient locations where we run our boats from, here are few you can select from or call us to find one near you: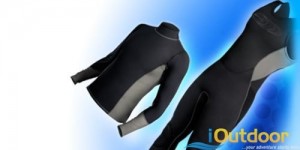 When spending multiple hours in the outdoors, it is best to be prepared! Dress in layers, wear light colored clothing- preferably long sleeved to protect from the sun. Bring Sunscreen- nothing ruins a trip faster than a bad sunburn! A wide brimmed hat helps shield your face and keep you cool. Wear comfortable shoes with non-scuff soles (tennis shoes are perfect) Polarized sunglasses, light jacket, rain jacket,
sea sickness
medicine are all things you may consider taking on your charter. Don't forget to bring the camera or video recorder! You will also need to bring your own food and beverages. iOutdoor makes it easy for you- We have a wonderful catering service! Let us do the work, and have a full cooler waiting for you!
Our Captains and Crews are driven to provide you the best and most successful Marathon fishing experience. First and foremost,
safety
is of utmost importance. All of our Captains are Coast Guard Certified; and are selected based on their fishing success, safety at sea and condition of boat and equipment. Our Marathon fishing charters will have all the fishing tackle, bait and gear required catch the trophy fish you want. Make the call to iOutdoor NOW!
Even though you may not be roughing the deep seas- some anglers can still suffer from sea sickness on a flats adventure. If you feel you would be or are prone to sea sickness, take the necessary precautions.
iOutdoor has noticed that taking your sea sickness medicine is best before the launch. It typically has little or no effect once you are already feeling sea sick.
Marathon Reservation Information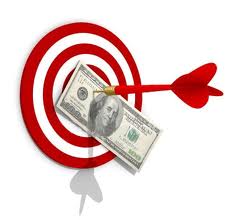 You have two ways of reservering a Marathon fishing packages with iOutdoor.
Fill Out the about contact form on this page or simply call +1 (888) 412-1117
and talk with one of our reservation anglers. iOutdoor requires a small deposit at time of your reservation. If you must change or cancel your reservation, it must be done 48 hours prior to departure date.
1. iOutdoor can provide complete Marathon Fishing Packages with accommodations, we design the packages for you at one great low price.
3. Tips are appreciated and not included in the packages, they are a very real part of the income of the crew. 15%-20% is typical for excellent service.
4. iOutdoor will clean, fillet and package the fish at NO additional charge, but be sure to check that this is not offered on all charters because of state laws.
Call us at +1 (888) 412-1117 and let's start fishing!
For additional Fishing information be sure to go to Fishidy.com.