DESTIN INSHORE FISHING CHARTER
★★★★★

based on

2

reviews.
Overall rating:
WELCOME TO DESTIN INSHORE FISHING
Destin Inshore Charters is located in Destin Florida . We specialize in inshore fishing and the best bay fishing on the gulf coast. This is considered the Gulf of Mexico, also called Destin Harbor which connects to Choctawhatchee Bay and continues up and down the Santa Rosa Sound. Destin Inshore Charters is Florida's largest family friendly charter service based in Florida and can tailor a trip for your needs weather you are an old salty angler or a first timer just looking to bend a rod on your Destin getaway vacation.
The Destin Inshore Charters in the Bay and Nearshore Gulf are true world-class fisheries with amazing sight casting, trolling opportunities and
bottom fishing
options. Anglers can expect to catch
Redfish
(Reds), Spotted Sea Trout, Spanish Mackerel and many more while fishing within the Inshore Bay, Backcountry flats of Destin. The catch expectations should be for the nearshore waters of the Gulf of Mexico are
King Mackerel, Blackfin Tuna, Tarpon, Cobia, Redfish, Black Snapper, Grouper, Amberjack
and more. And yes, we also catch numerous species of Sharks in between as a bi-catch.
The season or weather could determine what species we catch, but Destin Inshore fishing charters is unique in that you can fish year round. There are always a number of species that are thriving and wanting to bite your hook. Our captain's are licensed, insured and provides lifejackets, tackle and licenses for your entire party. So let's reserve a Destin inshore fishing charter...
You can follow the Indian River as it extends south from the Ponce de Leon inlet into New Smyrna Beach along the western shore of Merritt Island. Our fishing charters will allow you to experience an outdoor fishing adventure of a lifetime that is perfect for the family, loved ones or great friends. Hop on board as your professional and knowledgeable Captain has all the equipment you need for a successful Destin inshore fishing charter. There are some wild and beautiful spots in Destin, but it takes an iOutdoor local guide to know the best opportunities that any day charter offers. The on-the-water team at iOutdoors has that special knowledge and experience and are motivated to show you the best experience possible. So let's go Destin inshore fishing...
Search iOutdoor, Compare & Book the Best Destin Inshore Fishing Charters Today.
We are Florida's Largest Charter Operation · No Reservation Fees · 7 Day Customer Service · Verified Reviews & Photos
DESTIN INSHORE FISHING TRIP OVERVIEW
Trip Core Details
Region: Destin
Duration: 4, 6 & 8 hour options
Cancellation: 48hrs in advance
Bad Weather: Full Refund if Cancelled
Includes All Fishing License
What's Included
Cooler, Ice and Bottled water
Professional Captain
All Fishing Equipment
Boat & Fuel
All Fishing License
Amenities
Fishing Chairs
Life Jackets
All Safety Gear
Boat & Fuel
Fish Cleaning
What's not Included
Certain livebait when desired, maybe additional. Captain will tell you in advance of trip.(optional)
Food, specialty beverages or snacks (Alcohol is permitted)
TRUSTED BY LEADING TRAVEL PARTNERS:
DESTIN FISHING CHARTER REVIEWS
Great Trip!!!
★★★★★
"
GREAT trip. Cap'n put us on the snapper and we caught our limit of 12 in a half day trip! First Mate was for real, working his butt off keeping lines tight and baited. We caught our share of vermillion snapper and even a Atlantic Sharpnose. Which we have just grilled and inhaled. All in all a perfect trip, will do it again.
"
Love the Water!
★★★★★
"
We booked a 1/2 day trip with iOutdoor through the website, easy, quick and ended up being the right thing to do. The guys put us on the fish right away and had us reeling in fish consistently. Overall a great day experience, this was our first time. The boat and equipment were great, we will be booking again on our next trip.
"
>>Read All our Reviews>>
How long does it take before we start fishing?
iOutdoor
2018-05-21T13:41:11+00:00
The drive takes different times for different locations and styles of charters. Most inshore and freshwater charters take a 5 to 15 minute boat ride before starting to fish. The offshore charters are ones that can vary based on weather and species of fish the captain is fishing for. It could be 15 minutes, but up to 45 minutes. Again refer to your captain on his call with you and he can provide a detailed plan.
Location Destin Inshore Fishing Charters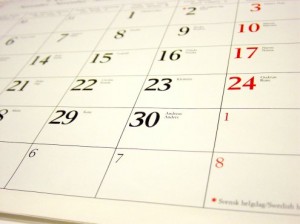 iOutdoor fishing calendar has all the information you will need to see what is biting and when! See what type of fish you will be reeling into the boat. Read more..
Have additional Questions? Contact us below...
Leave a Destin Fishing Review
Call us at +1 (888) 412-1117 and let's start planning your Destin Inshore Fishing Charters!
For additional Destin Inshore Fishing Charter information be sure to go to Visit Destin.
Back to: >>Destin