Florida Party Boat Fishing Trips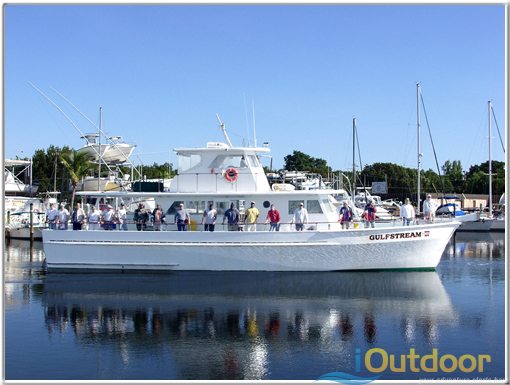 Party Boat Fishing in Florida:
Party Boat fishing in Florida is the most economical way to fish- and is perfect for large parties and families! iOutdoors Party Boats are everywhere along Florida's Gulf and Atlantic coast in nearly every port. Wherever you are located- we have a Party Boat for you!
No level of experience is necessary to fish on a Party Boat; our crew prides themselves on being willing and able to help you with your fishing needs. Party boats have snack bars, bathrooms, and sitting space to step out of the sun and elements! You will be comfortable 100% of the time!
On iOutdoor's Party Boats, you can expect to catch: Amberjack, Sharks, Cobia, Snapper, Grouper and many more. These large, stable boats offer a perfect day on the waters for fishing, eating, enjoying and most of all, FUN!
Call iOutdoor NOW to book your Party Boat Fishing Adventure! 1-888-412-1117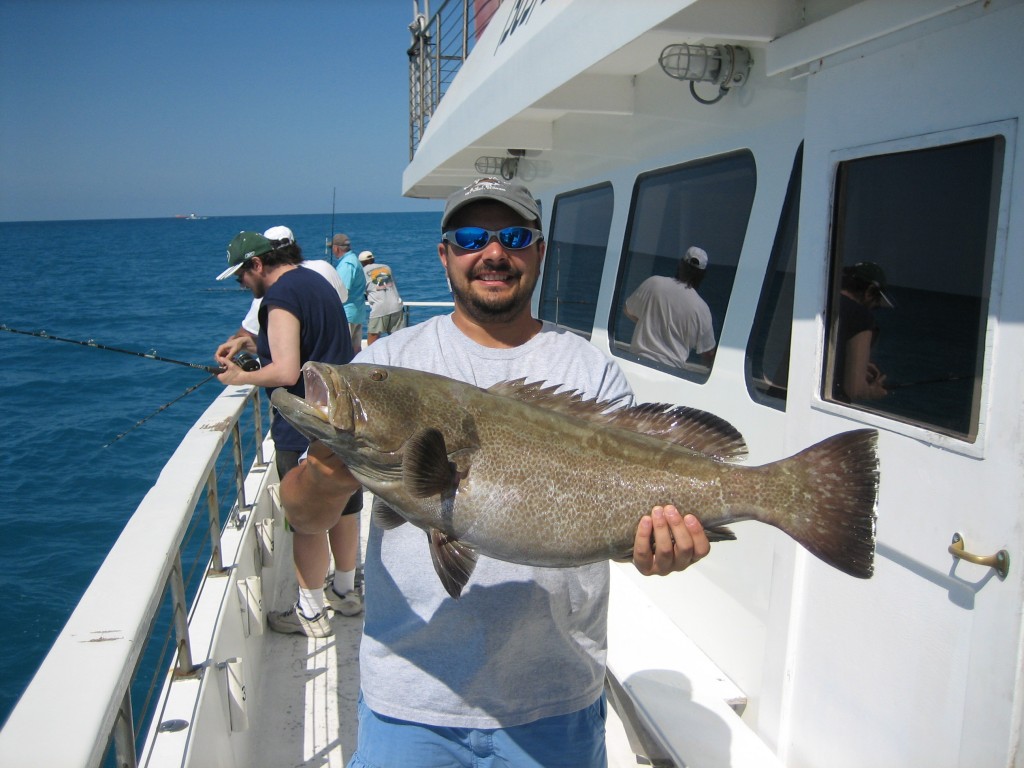 Why iOutdoor?
iOutdoor's Party Boat Captains and Crews are driven to provide you the best and most successful Party Boat Fishing experience you can have. First and foremost your safety is of utmost importance. All of our Captains are professional, experienced, and Coast Guard Certified. iOutdoor Party Boat Charters are selected based on their fishing success, safety at sea and condition of boat and equipment. Our Party Boat fishing charters will have all the fishing tackle, bait and gear required catch the trophy fish you want. If you have a special lure or fishing rod you would like to use, let us know; iOutdoor will work with the Captain to accommodate if possible. A Florida fishing license(s) are included in the price. We want your Party Boat trip to be a safe, successful, and exciting adventure that you will enjoy telling your friends and family about -with the pictures to prove it!
Get your Party Boat Fishing adventure started NOW! Simply fill out the form on this page or call 1-888-412-1117. iOutdoor friendly and knowledgeable staff will answer any questions you may have; including: where to stay if overnight is necessary, what fishing areas will yield the results you are looking for, appropriate boat size, etc. Whatever your needs may be, iOutdoor will make it happen!
I took my family of 5 fishing- we all caught fish including my five year old son! We had a great time!
– Steve Pellum
What to Bring
You will be exposed to the elements for many hours, so select clothing that is cool and covers as much skin as possible. Sunscreen, sunglasses (preferably polarized) and a hat are essential. Have a bag to keep all of your lose items in. You are not on the boat alone, so keep your items in one, localized spot. You can bring your own food and drinks, or purchase something on the boat. Cash in small bills tends to be helpful. If you are planning on taking your catch home, you may want to keep a cooler in your car to use for safe and easy transport.
Sea Sickness Policy:
Please note that Party Boat Charters do not turn around for passengers who become sea sick. There is nothing more miserable than feeling ill on the water. Prevention is imperative! Drink lots of fluids (non-alcoholic), take sea sickness medication (per instructions) before launch, and make sure you have had something to eat.
Pricing & Availability
Pricing and availability are a function of region, type of charter, number of participants, etc. iOutdoor will help you select a charter that is perfect for your needs and budget. Call us now to start creating the Fishing adventure of a lifetime! 1-888-412-1117