Party Boat Fishing in Miami FL: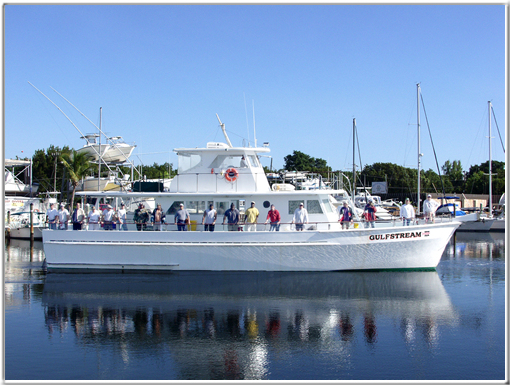 Miami Party Boat Fishing
Miami has the BEST Party Boat Fishing in Florida!! The Atlantic Gulf Stream and thousands of wrecks and reefs are less than 10 minutes from shore, carrying the biggest and best-eating fish in the ocean! Try one of iOutdoor's Offshore Party Boat fishing trips out of Miami for Shark, Grouper, Snapper, Cobia, and King Fish- or a Bottom and Wreckfish for Grouper, Snapper, Cobia, Shark, and Amberjack!
At iOutdoors, we not only welcome first time and novice anglers, but encourage you to come out fishing with us! We would like to be part of helping you catch your first great fish!  Our Party Boat Captains have been fishing the Miami Offshore waters for years and know them like they know their own back yards. Our Party Boat crews are ready with the equipment, knowledge, and assistance you need to have a  FUN and SUCCESSFUL fishing trip! Call us now to start planning your Miami Party Boat Adventure!
Other location: Party boat in the Florida Keys, Party boats in Destin, Party boats in Tampa
Call iOutdoor now and get your Party Boat adventure started. Your trophy fish is waiting for you!
CALL US NOW : 1-888-412-1117
Our Locations in Miami
We have many convenient locations where we run our boats from, here are few you can select from or call us to find one near you:
| | |
| --- | --- |
| | |
| Not a Bad catch! | Even the Small Ones are FUN! |
| | |
| Great Day on the Party Boat with the Boys! | FUN for the Whole Family! |
Party boat fishing was so much fun for our entire family- thanks iOutdoor!
– Raul Acevedo
What to bring?
You will be exposed to the elements for many hours, so select clothing on hot days that are cool and covers as much skin as possible. Cooler days (or nights) may require pants, Sweatshirt, and jackets. Sunscreen, polarized sunglasses, and a hat are essential. You can
bring your own snacks, fishing equipment, etc. Have a bag to keep all of your loose items in. You are not on the boat alone, so keep your items in one, localized spot. You can bring your own food and drinks, or purchase something on the boat. Cash in small bills tends to be helpful. If you are planning on taking your catch home, you may want to keep a cooler in your car to use for safe and easy transport.
Why iOutdoor?
Miami Party Boat fishing is OUTSTANDING! Our Captains will put you on top of the hottest fishing spots in Miami- Wrecks, Reefs, and the Atlantic Gulf Stream! With a chance to catch so many fish, there is never a dull moment. There is an option for specialty evening SWORDFISHING trips!
Whatever your fishing pleasure, our Party boat adventures will make it happen. The fun of a party boat is you will be fishing with others- you're sure to make some new friends! The group launches from the Marina for some fun on the open waters! iOutdoor party boat captains are the best in the business! You will have everything you need at your fingertips! Gear, tackle, bait, and license- it's all included.
The boat crewmen are ready to help you land your trophy fish! Get your Party Boat Fishing adventure started NOW! Simply fill out the form on this page or call 1-888-412-1117. iOutdoor will answer any questions you may have; including where to stay if an overnight stay is necessary, what fishing areas will yield the results you are looking for, a well equipped Party Boat charter, etc. Whatever your needs may be, iOutdoor will make it happen!
Pricing & Availability
iOutdoors has a Party Boat fishing charter that will fit your budget, party size, and time frame. Pricing and availability vary by boat size, the length of your fishing trip, etc.
Call now to book your Party Boat fishing adventure at the price you want. We match any legitimate pricing of comparable fishing charter boat services. Turn your fishing fantasy into a reality right now with a call to iOutdoor.
Reservations
Call iOutdoor now to find the right Party Boat fishing trip for you. iOutdoor must receive a full deposit of your adventure least 10 days in advance to hold your date for you. If you must change your reservation to another day, we must know 24 hours in advance. If you cancel your party boat reservation, you will be refunded all but $10 per person.
1. If iOutdoor is forced to cancel a trip for any reason, a 100% refund will be made if another date cannot be arranged to your satisfaction.
2. iOutdoor can recommend hotel/motel and guesthouse accommodations in the Keys.
3. Tips are appreciated and are a very real part of the income of the crew. 15%-20% is typical for excellent service.
4. There are crewmen on the Party Boat that can clean, fillet, and package the fish. You will want to bring your own cooler to transport your catch home.
Sea Sickness Policy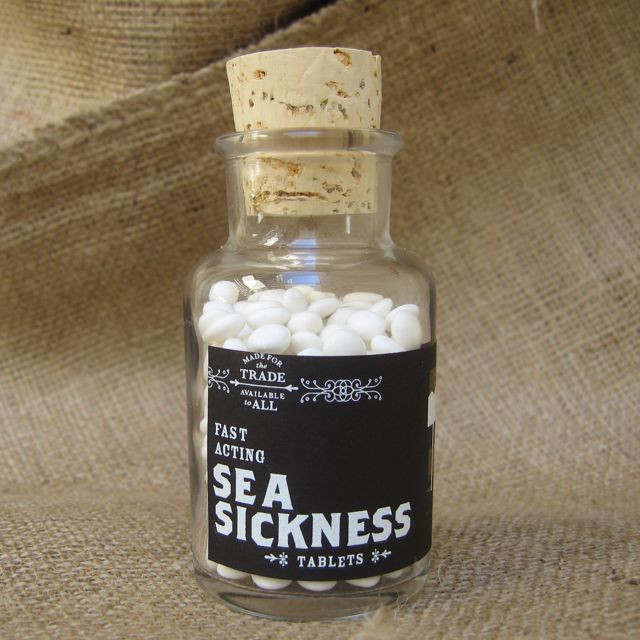 Please note that Party Boat Charters do not turn around for passengers who become seasick. There is nothing more miserable than feeling ill on the water. Prevention is imperative! Replenish with plenty of fluids (non-alcoholic) and take sea sickness medication if necessary
(per instructions) before launch, and make sure you have had something to eat.
Common Questions
1. Do I need to buy a fishing license?
No. We have a license that covers all while fishing on our boats.
2. What is the length of the trips offered?
Trips are offered in the AM and PM (8am-12pm, 1pm-5pm) Read more…