Party Boat Fishing Tampa Fl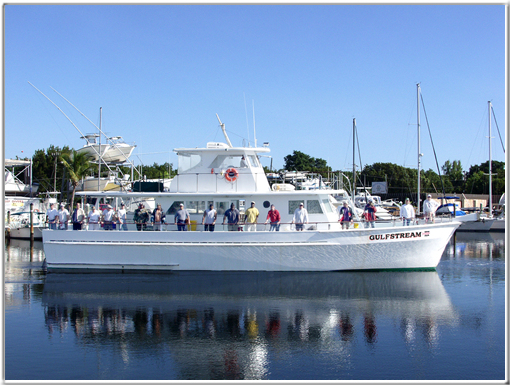 Party Boat Fishing
Tampa offshore waters boast the calmest season of any Florida Coast. This means
Fantastic
offshore Party Boat fishing!!  Party boat fishing offers a great way to hit the high seas without breaking the bank. You'll join others, just like you who are looking for a day on the water, and the chance to land a BIG FISH! iOutdoor Captains know where schools of fish congregate, offering plenty of fish for everyone on the boat to catch! Tampa's offshore, home to thousands of Reefs and Wrecks is home to the biggest and best grouper schools on the plant! Black Grouper, Red Grouper, Gag Grouper, Scamp Grouper, and Goliath Grouper- they are all there!  Sharks, Snapper, Cobia, and Kingfish- so many species, so many opportunities!
iOutdoor's Party Boats are big, modern, and are well equipped to handle many anglers comfortably. There are numerous crewmen to help you with all of your fishing needs:  equipment, tackle, bait, rods and reels, species identification, etc. Here are more common questions.
At iOutdoors, we not only welcome first time and novice anglers, but encourage you to come out fishing with us! iOutdoor would like to be part of helping you catch your first great fish!  Party boats are a great time for everyone-you are guaranteed to make some new fishing friends!
Additional great Party boat locations: Party boat fishing in The Florida keys, Party boat fishing in Miami Fl, Party boat fishing in Destin
Tampa's finest Captain's and Crew's are motivated to show you the best fishing experience possible.
Call us at +1 (888) 412-1117
Our Locations for Party Boat fishing Tampa FL
We have many convenient locations where we run our boats from, here are few you can select from or call us to find one near you:
Tampa, FL 33601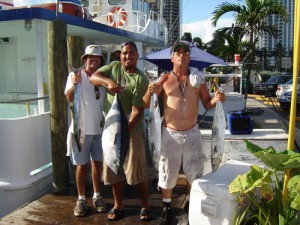 What Customers are Saying
Party boat fishing in Tampa Fl was so much fun for our entire family- thanks iOutdoor!
– Raul Acevedo
You will be exposed to the elements for many hours, so select clothing that is cool and covers as much skin as possible. Sunscreen, sunglasses (preferably polarized) and a hat are essential. You can bring your own snacks, fishing equipment, etc.  Have a bag to keep all of your loose items in. You are not on the boat alone, so keep your items in one, localized spot. You can bring your own food and drinks, or purchase something on the boat. Cash in small bills tends to be helpful. If you are planning on taking your catch home, you may want to keep a cooler in your car to use for safe and easy transport.
Tampa Party Boat captains and crew are driven to provide you the
best
and m
ost successful
Tampa Party Boat fishing experience! With
years of fishing knowledge
, you will be drifting over the best fishing grounds the Gulf has to offer. You won't believe some of the fish we've caught on our boats!
Check out the pictures- they speak for themselves! Safety is iOutdoor's #1 priority. Our Captains are all US Coast Guard certified. You will have a safe and pleasant day on the boat.
The best feature of an iOutdoor Party Boat is you will have all of the comforts of home right on the water. Our Party Boats have a cafe where you can get snacks and cold drinks! Also, you will have restrooms and areas to relax out of the sun and elements. Show up at the marina with a good attitude and a lucky charm and get ready to hit Tampa's Gulf on a FANTASTIC Party Boat Adventure.
Get your Tampa Party Boat Fishing adventure started NOW!  Simply fill out the form on this page or call 1-888-412-1117. iOutdoor friendly and knowledgeable staff will answer any questions you may have; including: where to stay if an overnight stay is necessary, what fishing areas will yield the results you are looking for, appropriate boat size for your party, etc. Whatever your needs may be, iOutdoor will make it happen!