King Mackeral Fishing Charter
Florida has incredible fishing adventures that can be experience all year round. When traveling down or up the west coast of Florida, experience a King Mackeral Fishing Charter that will leave you wanting more.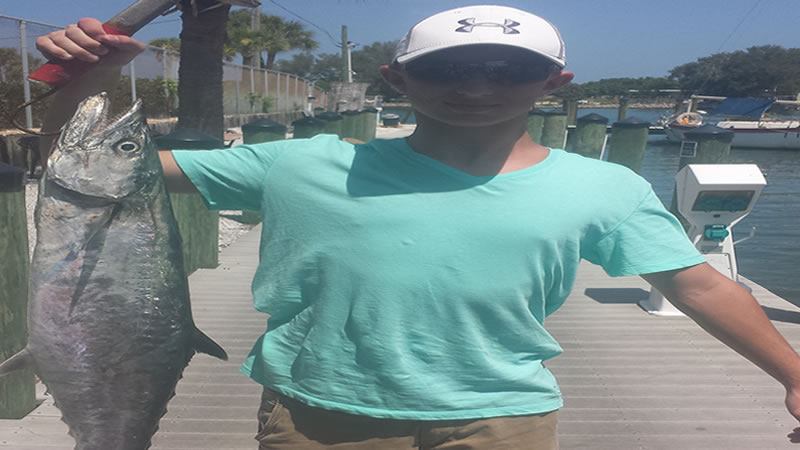 Venice, Florida is a beautiful place to visit. It has many different attractions from its gorgeous sandy beaches to the inshore and offshore fishing adventures.
I had the pleasure of fishing with Kelly and her party that wanted to experience what the waters of Venice had to offer. One of the best parts about fishing here is the endless amounts of opportunity you have to catching the fish you have been after.
While we were slow trolling live bait, we were able to box a 30 pound King Mackerel. They enjoyed the rush and fight from this amazing fish. Aggressive Barracuda also came out to play and we caught a number of those. Not necessarily targeted but very exciting to catch for all ages.
Off the coast of Venice, you can catch a multitude of species of fish. The possibilities are endless. Take a break from the beautiful beaches and enjoy the view from a beautiful boat that trolls the waters in search for all the major game fish.
I look forward to fishing with these wonderful people again in the future and if you want some of this action this summer, do not miss out!
Come Catch Yours Today with Captain Gabe Kocavs exploring Fort Myers-Venice Offshore Fishing.
If you enjoyed this report, you might also enjoy a fishing report from the same area.
Don't forget to follow us on Facebook, YouTube, Twitter and Instagram.