Miami Offshore Fishing Report
Miami, FL is one of the most sought after fishing destinations in the world. You can experience some of the best fishing during the fall season. When you visit Miami, you are opening yourself up for a fishing adventure of a lifetime. Here is a Miami Offshore Fishing Report which consists of some clues to what is going to be biting during these times.
You may be drawn to Florida for beautiful weather, great beaches and exciting night life but don't count of the exceptional fishing opportunities. If you are planning a vacation from September through November to Miami, you will be visiting during the prime offshore fishing months. Every offshore angler dreams about hunting down some of their favorite catches or to take a fish off their bucket list but you have to know your fish first!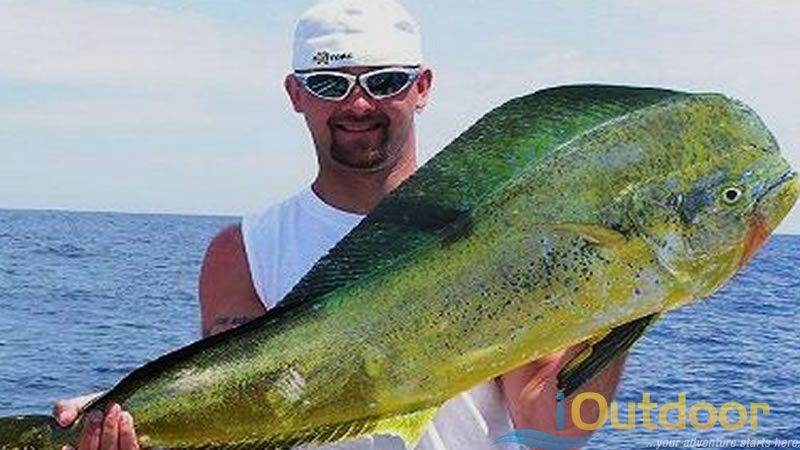 September is a great month to continue to search for that bull dolphin or mahi-mahi. The Gulf Stream is still bringing them through Miami and provides potentials for you to catch great numbers of them. You can also troll some wrecks for king fish during the month of September. Both species enjoy big baits. Stop by your local tackle shop and pick up some ballyhoo. We would also advise to never travel offshore without live bait. You can find schools of pilchards along the beaches or you can also pick up a dozen or two from your local tackle shop. Live bait comes in handy when you come across a large school of fish and want to load the boat quickly. Run out to the largest weed line or structure you can find and hold on for the fight of your life.
October through November bring about the first cold snaps of the year. When this occurs, it will change the way we approach and fish especially offshore. Colder waters and temperatures bring in the sailfish. Live bait is most certainly the most effective method in catching this bill fish. Fly a kite and get ready to have some fun as you watch a sailfish circle your live pilchard or goggle-eye. Get out on the water and determine which depth and location these sailfish are moving in. Keep an eye out for action in shallow depths and jumping sailfish. Don't count out the king fish from sky-rocketing through the water to chase or eat your live bait.
Swordfish Fishing is also going to be excellent during these months. Whether you want to catch them during the daytime or nighttime is your preference but make sure you know the different techniques in order to do so. Each situation will call for different depths and equipment. Hop on board with a local expert and we can show you how to catch them in either day or night.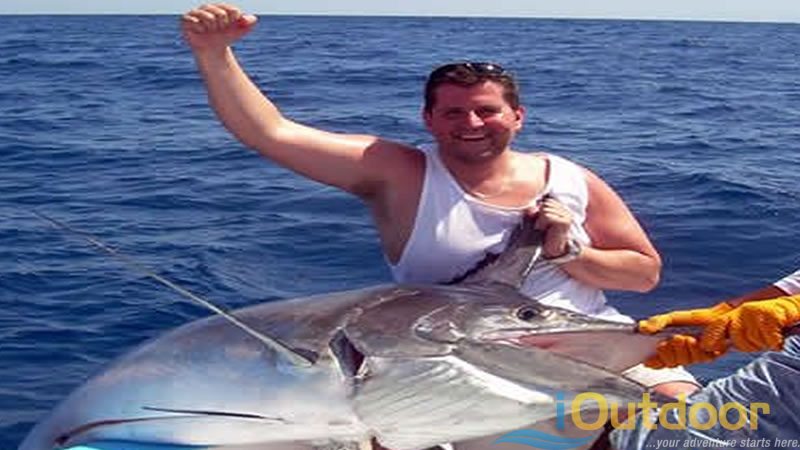 Don't count out bottom fishing throughout these months. Your local reefs and wrecks will have endless species that you can catch. The main species would be snapper. Not only are they incredible fun to catch but they are most certainly a treat. Snapper is one of the most delicious bottom fish you can catch. Throw out a chicken rig with some deep or live bait and hold on for a great bite.
Your adventure starts when visiting Miami! Offshore fishing is going to be spectacular for an abundance of species. Don't miss out on the action and take a break from the beaches and enjoy some beautiful weather in the deep blue sea. Feel free to contact us with any questions and we would be glad to help! We can get you in touch with our local experts.
To find out what will be biting during your trip, check out our Miami FL Fishing Calendar!
Your Adventure Starts Today while Visiting Miami.
Don't forget to follow us on Facebook, YouTube, Twitter and Instagram.