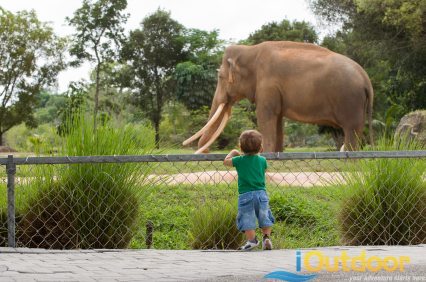 Animal Park Experience:
Florida has the biggest, best and most interactive animal parks, aquariums and zoos of anywhere in the world! The warm weather and clean environment make it possible to maintain the most diverse and interesting wildlife parks. There are parrot parks and monkey jungles; and the all time favorite- Silver Springs- where you can enjoy underwater aquatic activities through a glass bottom boat!
Whether you're in the mood to meander through a butterfly park (yes! there is a park of only butterflies!), swim with the dolphins, hang in the flamingo gardens, or boat in alligator lagoons;
iOutdoor can fulfill your Animal Park Adventure! 1-888-412-1117
Why iOutdoor?

Come visit one of iOutdoor park adventures! You will make friends with the animals, and gain a new perspective of the habits and mannerisms of these interesting animals of the world. Enjoy the park at your own pace, or select a tour for an in-depth and educational experience like no other.

Our parks are clean and well maintained. The animals are treated like stars! Plants and animals are presented in a setting as close to their natural habitat as nature intended. Our guides and zoo keepers are knowledgeable and helpful in making your park visit an educational experience and enjoyable one for both you and the animals. At no time is the health, safety or well being of our animals put at risk for the purpose of display.

Get your Animal Adventure started NOW! Simply fill out the form on this page or call 1-888-412-1117. iOutdoor friendly and knowledgeable staff will answer any questions you may have; including: where to stay if overnight is necessary, what Animal Parks will fulfill your expectations. Whatever your needs may be, iOutdoor will make it make it easy for you!
My kids loved getting away from the theme park and enjoying sometime with the animals!
– Terrell Johnson, NC
What to Bring
Wear comfortable clothes season appropriate, comfortable walking shoes, a hat, and sunscreen. Most importantly, bring your camera and/or video recorder! Binoculars are also recommended.

Light snacks, soft drinks and lunch can be purchased.
Pricing & Availability
Pricing and availability are a function of region, number of participants, type of animal adventure, etc. iOutdoor will help you select an Animal Adventure that is perfect for your needs and budget. Call us now, and start making your Animal Adventure possible! 1-888-412-1117