South Florida Bass Fishing
Are you traveling to South Florida to escape the weather up North? Searching for additional outdoor activities than shopping and the beach? South Florida Bass Fishing is a great way to spend time in the outdoors with friends and family. Wherever you are located, you can most certainly find a nearby destination that can fulfill your dreams.
Florida Peacock Bass are a major highlight to fishing here in our urban communities. This species is absolutely incredible for several reasons. Firstly, they have explosive strength like you have never felt before. Secondly, they are the most colorful species of bass. Thirdly, they grow large which makes for the complete package.
Miami, Florida is the BEST destination in Florida to catch the peacock bass. While you are searching for a giant, you can also catch quality largemouth bass along with a variety of exotics. Our local experts are a key component to the success you are going to have. Hop on board with one of our professionals that have years of experience and they will get you on fish all trip long.
Captain Wayne Fellows had the pleasure of fishing with Donald and Steve. They were great friends looking to enjoy some time on the water. While traveling and visiting from up north, they wanted to land the exotic peacock bass. The big bass were biting on this trip which led to a fantastic day on the water.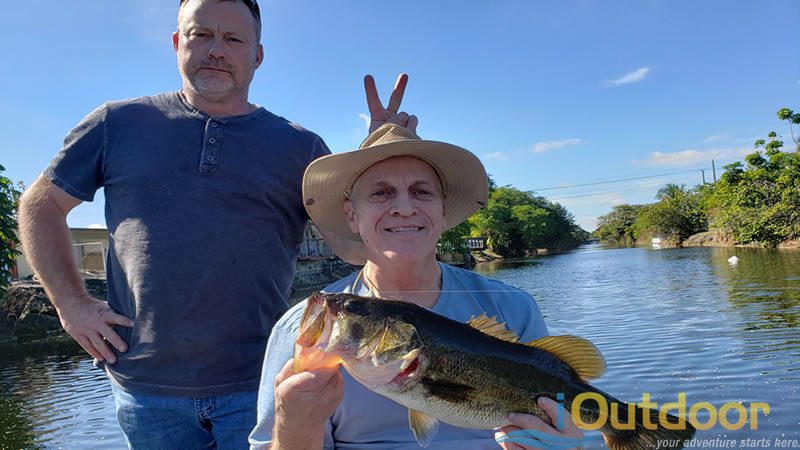 Donald and Steve adventured out on the Miami International Airport Lakes. This is a fantastic destination to land your personal best or largest bass. The likely suspect will be a peacock bass. These gentlemen had a great time with Captain Wayne catching great numbers of fish. Big bass were roaming and eating good with a peacock bass in the boat over 4 pounds. Also, they landed two largemouth bass over 6 pounds.
You truly can't beat the action here in Miami, FL. Every time you go out on an adventure, it will provide you with a truly unique experience. Donald and Steve are looking forward to exploring Miami again with Captain Wayne.
Just shortly after this awesome fishing trip, Captain Joe Gruny adventured out with repeat clients. Jim and his son Jim explored Florida bass fishing for three days. While visiting from California, they wanted a change of scenery. Bass fishing here in Florida can provide you with the ultimate outdoor experience.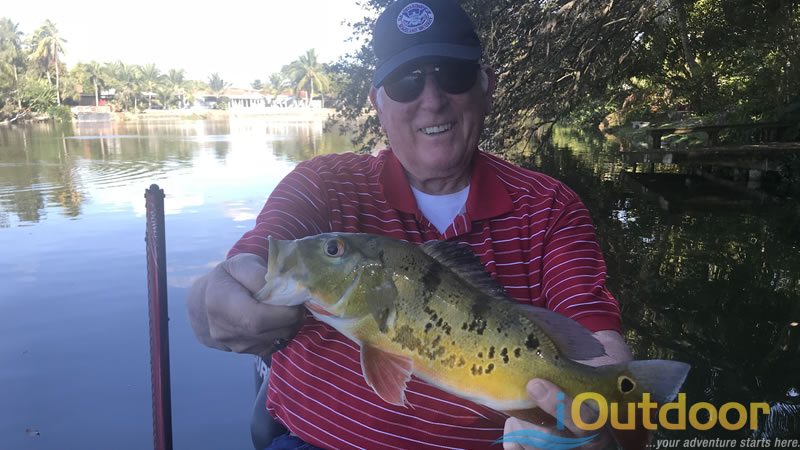 Two of their three days of fishing was spent in the Florida Everglades. Artificial baits dominated their fishing trips. Jim and his son were catching largemouth bass on almost every cast. Wacky worms were a very effective method with an average of 45 bass per day.
The final day was a fantastic day of fishing in Miami. Peacock bass were biting strong with over 17 bass in the boat. After catching them up and enjoying some time on the water, they ended the day with a nice lunch at Sonia's seafood. Their shrimp dishes are amazing and we highly recommend checking them out.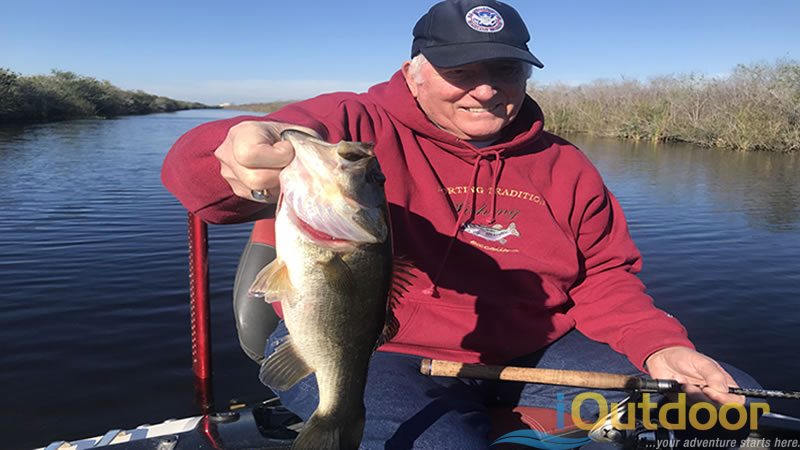 Captain Joe is looking forward to spending more time on the water with this father-son duo next year. They will be back for more incredible action.
Freshwater fishing may be underrated but it is one of the best ways to experience Florida. Keep your trip calm and safe while reeling in big numbers of fish. Every destination you visit has access within a short distance to a fantastic fishery. Let us guide you and put you on the fish of your dreams. We work hard to satisfy your needs while South Florida Fishing. We are looking forward to seeing you on the water next time!!
Your Adventure Starts Today while Visiting Florida.
If you enjoyed this post about Florida Fishing, you might also enjoy our Fishing Blogs.
Don't forget to follow us on Facebook, YouTube, Twitter and Instagram.