Whenever one thinks of vacation, among the top destinations that he or she would usually list is the sea. Nothing beats a lazy beach ambience or better, a cruise on a sailboat offshore! But before you even begin daydreaming about being on a sailboat. Enjoying the sceneries of the vast ocean while sipping your favorite cocktail with your special someone or friends. Think first of the most important thing – how you are going to charter your sailboat.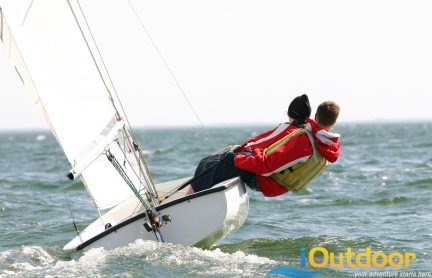 There are several points to consider first before deciding to charter a sailboat. Choose your coastal vacation destination and research whether there are charter companies in the area that lease out sailboats. Once you have ascertained it, decide what time of the year you would like to go on vacation. For the budget conscious, remember that rental fees are lowest during summer months.
Before contacting a charter company, make sure that you have made up your mind about certain concerns to fully take advantage of the company's services. Figure out how many people will be joining the sail boating activity. So that the company can put forward their sailboats that can accommodate such number. It is also important to take note of the number of days you wish to charter the sailboat. A sailboat can be rented per day. Although it is a common practice to rent it out for 3 or 5 days. Because the rates lowering daily as the period lengthens.
Let us do the Work
Another important issue to address is the kind of charter you wish to arrange. There are two kinds of charter: a bareboat charter and a crewed charter. In a bareboat charter, the sailboat is rented just as it is without crew and provisions. A crewed charter, on the other hand. Will usually include a captain who will command the sailboat. A chef who will prepare the meals. If you or anyone in your group does not have any experience in maneuvering sailboats, it is best advised to choose a fully crewed charter.
To get the best charter deal and services, it would not be amiss to do your research about possible charter companies. You can ask friends living in the area or better yet, search the internet about companies offering chartering services in the place of destination. When doing your research, factors to consider are the terms of the charter, the prices, the sailboats available for lease, and the reputation of the charter company. Should all matters be amenable to you, you can then request to have a specific sailboat be reserved in your name in your chosen dates; the usual payment is via credit card or online.
Remember that if you are chartering a sailboat for a group, make it sure to ask individual deposits from everyone so that you won't be held responsible for the entire amount. It is also a safety measure for you should they decide to back out later on. Also, prior to sealing the deal with the charter company, also ask whether a cancellation insurance can be made available to you. Once a contract has been agreed upon, make sure to keep records of the transaction for future referrals.
The Perfect Trip
A perfect beach vacation definitely includes a sailboat cruise experience. Compared to power boating, sail boating allows its passengers a closer encounter with nature at its rawest. It gives a sense of satisfaction of adventure and freedom coupled with a leisure time of enjoying the surrounding sceneries on deck. Truly, sail boating is a delightful experience you should try the next time you hit the beach.