Naples FL Local Information
Back to: >>Naples
The Naples Beach Hotel & Golf Club
The Naples Beach Hotel & Golf Club has served generations of visitors to Naples. It's premier location on the beach, low-rise profile and extensive golf facilities are highlights that help make it popular.
The hotel has 317 rooms including suites with furnished patios or balconies. The operation has four separate restaurants and a beach-bar.
There is a club house and day-spa.
The Naples Beach Hotel, 851 Gulfshore Blvd. North, Naples, FL 34102
Reservations 1-800-455-1546
Naples FL Local Information
The style is Mediterranean at Bellasera, which located in what is sometimes called Old Naples. It is near restaurants and galleries and the winding streets and waterways of Naples.
This hotel has spa services, a heated pool, luxury cabanas and a fitness centers. It has won a number of awards.
ZiZi is on the premises and has a Mediterranean inspired menu. There is dinning inside, outside and inside a luxury cabana.
Bellasera, 221 Ninth Street South, Naples, FL 34102
Reservation, 888-612-1115
Naples FL Local Information
Naples Bay Resort is a hotel, but also offer accommodations for longer term stay.
In addition to rooms and suites on Naples Bay, the hotel offers two and three bedroom cottages. These are adjacent to the pools and the clubhouse.
The Bonefish Grill is located inside the hotel and the Blue Water Bar and Grill is next to the swimming pool.
Naples's famous Fifth Ave. shops and fine restaurants are close at hand.
Naples Bay Resort, 1500 5th Ave South, Naples, FL 34102
Reservations 888-612-1115
Naples FL Local Information
Situated on 170 acres, Naples Botanical Garden has seven different habitats including the Children's Garden, Brazilian Garden, Caribbean Garden, The Preserve, Florida Garden and Asian Garden.
The Garden is open daily from 9 am to 5 pm.
Naples Botanical Garden, 4820 Bayshore Dr., Naples FL 34112
Telephone 239-643-7275, 877-433-1874
This is a 30,000 square foot facility with a reputation for presenting serious art. Mexican art, sculpture, three-D art and American modernism are represented with permanent collections.
Naples Museum of Art 5833 Pelican Bay Blvd., Naples, FL 34108
Telephone 239-597-1111
Naples Municipal Beach & Fishing Pier was built in the 19th Century for ships bringing passengers and freight to Collier County. The fact that in the early days Captains could unload on an beach pier is testimony to how placid the Gulf of Mexico usually is.
It has been rebuilt a number of times as the result of fires and hurricanes. It is symbol of the community and a fun place to visit. There is a concession stand about half-way out.
It is located at the end of 12th Ave at Gulf Shore Blvd., which runs parallel to the beach.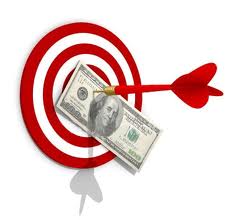 You have three ways of reserving a trip with iOutdoor.
Choose any of the BOOK NOW buttons on the site, click the live chat in the lower right corner or simply call +1 (888) 412-1117
and talk with one of our reservation anglers. iOutdoor requires a small deposit of $75 at time of your reservation. If you must change or cancel your reservation, it must be done 48 hours prior to departure date.
1. If iOutdoor is forced to cancel a trip for any reason, a 100% refund will be made if another date cannot be arranged to your satisfaction.
2. iOutdoor can provide complete package trips with accommodations or recommend hotels/motels.
3. Tips are appreciated and are a very real part of the income of the crew. 10%-20% is typical for excellent service.
4. iOutdoor when allowed by state law, will clean, fillet and package the fish at NO additional charge. But be sure to check that this is not offered on all charters because of state laws.
Call us at +1 (888) 412-1117 and let's start fishing!
For additional Fishing information be sure to go to Visit Naples.