Planning a Corporate Event or Convention?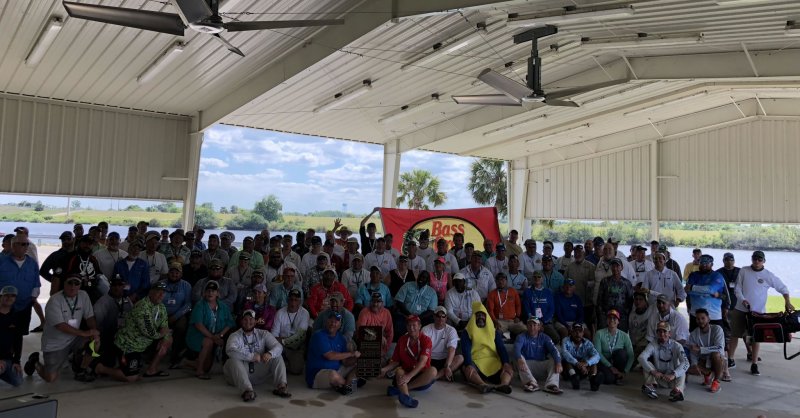 Florida has become a prime location for Corporate fishing trips because of all the great ventures for conventions, expos, business company meetings and even large family reunions. Going Florida fishing is a creative way to socialize with employees, clients and guests in a relax stress free, fun environment guaranteed to boost morale and social media.
Set your organization apart and choose iOutdoor Adventures for your next corporate fishing event or company incentive program. iOutdoor Adventures offers incentive travel, meeting management and event planning services. We seamlessly blend fishing adventures with corporate events to produce impressive results for our clients. Incentive travel is a great recognition for a job well done and a compelling goal to spur on future performance. What's a better place to build relationships than in the outdoors? Whether you want to recognize top performers, revitalize your sales force or motivate your supply chain and distribution partners, we can create the perfect fishing adventure your team will respond too. There's nothing more relaxing than a day on the water and it's easy to move past the formalities often apparent in the office. When doing business, getting business done, this is now the newest trend corporate fishing charters. It relieves the stresses of everyday life and business, and get the deal signed. Business partners are able to step back and get to know one another in a manner that simply cannot be accomplished in another setting. The confines of a boardroom, hotel meeting room or conference center, just don't cut it any longer. Fishing is a natural bonding outdoor experience. And it's good for your business's bottom line!
Corporate fishing trips typically offer trips ranging from 4, 6, 8 and 12 hours. Our corporate fishing charters are designed around your event or schedule, we've done events for 1 hour, up to 36 hours. If you're unfamiliar with the different types of fishing charters offered in Florida, then here's a little basic description. The state of Florida offers an incredible variety of fishing options, the three main categories are Inshore, Offshore and Freshwater. Either of the three options is a perfect activity to let everyone unwind and have a great time while bonding together. Below we have described a few basics pros and cons to help with your planning phase.
Offshore Corporate Fishing Charters
Offshore fishing a nice day of fishing in Florida deepsea can be just what is needed to bring the team together. Each charter boat legally holds up to 6 people, we do have a few 10 people boats as well and are all regulated by the US Coast Guard. Offshore charter boats have two categories, sportfishing, and center console boats. Sport fishing boats typically have a salon, A/C cabins, and restroom. Center console boats do have a head, no A/C, but do have a tee top to protect you from the sun. Center console boats are faster and generally provide more fishing time than the sportfishing boats.
We can arrange for you as many boats as your party calls for, unlike the inshore and freshwater it's much harder to fish with the other boats nearby during an offshore charter. It doesn't allow for much communication with others than the people on your boat and majority of the locations once offshore at the fishing grounds have little to no cell phone service. Additionally, offshore charters are very prone to foul weather, cancellations, and seasickness.
Offshore fishing charters take place miles "offshore" in deep water with heavier gear. Depending on the location it could be a 20 miles offshore, other destinations may be only 1 mile to get to the same deep of water. The catch is bigger fish including tuna, marlin, grouper, wahoo, cobia, kingfish, sharks and sailfish in the deeper offshore waters and can be exciting trips for groups. Heading 20-plus miles offshore with a large group can come with its own set of difficulties. Keep in mind that you may not land as many fish out there, but you also won't be disappointed by the ones you do catch. When a fish like these finally finds itself amongst your party it creates a shared lasting memory no matter who catches it.
Inshore Corporate Fishing Charters
The corporate inshore fishing charters are mainly targeting fish in less than 100 feet of water and many of these destinations offer good options for event services. Inshore usually brings calmer seas, less chance of seasickness, smaller boats and lighter gear and would be a great choice for any size groups, especially larger ones. One of the many benefits, you'll spend less time traveling and more time reeling in fish. While the fish may not be as big as offshore species, there are many other species and benefits. Like everyone can be fishing, participating in and catching fish at the same time. This is also good for less experienced anglers, women and kids with no experience. The catch includes Trout, bluefish, black drum, red drum, snapper, flounder, grouper, tarpon, and snook are commonly caught inshore using simple, hands-on techniques. Depending on local season and time of year, success is very common.
Each inshore charter boat legally holds up to 6 people, but most commonly is used with 4 people per boat or less. The amount of people on board dictates the style of fishing available. Unlike the offshore it is quite common to fish many boats in the same area, this allows for a lot of team fun and even switching of people during the trip. Inshore boats are categorized as center console bay boats and are dry and comfortable.
Freshwater Corporate Fishing Trips
The freshwater fishing charters are mainly targeting fish in lakes and canals. The primary focus on one of three species, largemouth bass, peacock bass and crappie, not all of these are available in all destinations.  A nice day of bass fishing in Florida can be just what is needed to bring on the team competition to a peak. Each charter boat legally holds up to 3 people, we do have 4 and 6 people boats as well and are all regulated by the US Coast Guard. Bass fishing typically provides a faster, easier trip and always provides the most fishing time. We can arrange for you as many boats as your party calls for, unlike the inshore and offshore there are many more destinations, especially inland destinations and rural destinations. Corporate Freshwater fishing charters do allow for much more communication among the other boats, the majority of the locations do have cell phone service and it's not uncommon for several boats to be fishing near each other or even connected.
Freshwater usually brings very calm seas, NO chance of seasickness. Smaller boats and lighter gear better-fighting fish and easiest to catch. It is a great choice for any size groups, especially extra larger ones.  Bass is more consistent and pretty much always in season.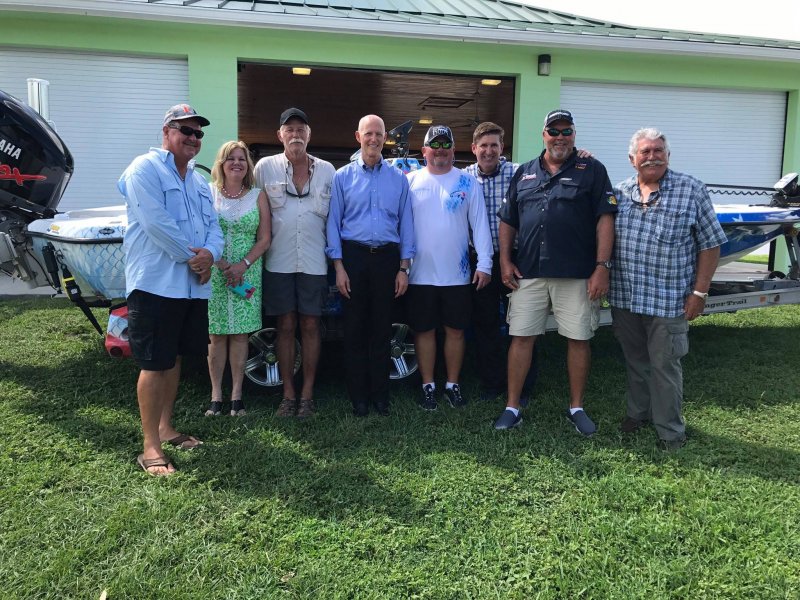 Corporate charters are available in most fishing destinations in Florida and all the popular destinations from Naples to Panama City and Jacksonville to Florida Keys. Florida is consistently the most popular location in the world because of fishing year-round, and world-class fishing with coastlines lined with marinas and resorts. Consider a Corporate Fishing Charter, the 4-hour trip starts as low as $100 per head. Whether you're looking to entertain clients, celebrate a special occasion, award your top staff or arrange a complete corporate fishing charter.
iOutdoor can accommodate everything from hotel pick-up and local travel arrangements. We also offer charter buses or limo services for large groups of people to transport them to and from the fishing trip destination.
iOutdoor is the leader in fishing events, the oldest and most reputable charter fleets in Florida and has as a TOP team. One common favorite among clients has put together a tournament between your parties. It adds fun competition and is always a big hit and great for trophies and awards. We have complete mobile setups in trailers, mobile with all the items and ideas to make your event simply awesome.
We truly take great pride in our Corporate fishing trips, contact us let us show you our amazing corporate references unlike anyone in the industry. Let Florida's premier Corporator fishing charters show you what fishing and Teamwork is all about!!!
Corporate Fishing Trips Contact Form