EVERGLADES NATIONAL PARK CHOKOLOSKEE FISHING
<< Florida Fishing
Fishing Everglades National Park in Chokoloskee:
Everglades National Park in Chokoloskee, Florida :
Chokoloskee fishing is one of most sought after locations in the world, Snook, Redfish, Tarpon and Trout can be found in the waters around Chokoloskee some weighing up to 10 to 20 pounds. Chokoloskee is located close to Everglades City, both are considered part of the 10,000 Islands of Everglades national Park. Which offers an amazing array of saltwater species and wildlife for Inshore fishing. Chokoloskee is unsurpassed for its hidden beauty and calm fishing waters. The calm, pristine tropical backwaters of Chokoloskee and 10,000 Islands are a secluded fishing paradise that can only be seen in Everglades national Park.
Topwater, Fly fishing and livebait all available in back-country Chokoloskee fishing, this is truly a world class experience that should not be missed. You will enjoy gliding along the shallows flats in our state of the art boats. So swiftly, so stealthy, all while enjoying nature and a fishing extravaganza!
Everglades Inshore fishing for Spotted Trout, Redfish, Snook, Shark, Tarpon and others in the beautiful and calm Everglades National Park waters.
Many anglers come to experience the majestic beauty of fishing Everglades National Park near Chokoloskee, a unique adventure through the Ten Thousand Islands. While others, visit for the years of native experience and extensive knowledge our guides have of its colorful history. We will show you places unknown by many Americans. Whether fishing, sightseeing or just taking in the mystical beauty of the Chokoloskee we provide the best choice for your Everglades National Park inshore fishing experience. Know that Chokoloskee finest Captain's are motivated to make this the most memorable fishing memory you have!
Call us at +1 (888) 412-1117 and let's start planning the fishing trip you want in Chokoloskee
Fishing in Chokoloskee Florida:
Fish the 10,000 Islands area of Everglades National Park in Chokoloskee and Everglades City with our charter service. This body of water is one of the
TOP destinations in the world for fishing, 
including Redfish, Snook, Tarpon, Cobia and even Permit, all known for their fighting capabilities. From the saltwater flats, mangroves, brackish rivers to the Ten Thousand Islands we will navigate through the very best spots and most remote fishing holes this area offers.
People travel the world to seek out the best fishing spots, let us take the guest work out of deciding. Let us take you their and teach you the techniques so that will make you never want your Everglades National Park Chokoloskee Fishing Charter to end.  This Everglades fishing experience will create memories you will never forget!
Everglades National Park Chokoloskee Fishing Species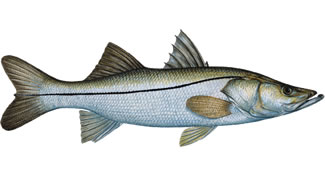 This is the most plentiful fish in Chokoloskee which is caught all year long. Lives in Florida, lives in a combination of back water and mangroves mostly in the rivers and flats. All these surrounding elements make Everglades National Park the best area for Snook fishing in the world. Depending on season, time of the year and weather it will vary where the fish are staging and how we catch them. They are known to be a hard fish to catch, because they're smart and fast. But in and around Chokoloskee and Everglades City of the 10,000 Islands you will find the best waters in the world to catch Snook consistently. Almost any given day a Snook, of course depending on the weather can be caught on topwater!

We use everything from Shrimp, Crabs, Jigs, Topwater or even cut bait to catch Redfish. You can find them in all types of areas, for these fish using spinning tackle is best, sometimes casting along the structure on the shoreline, other times fishing holes and bait. The Chokoloskee Redfish in the creeks and channels tend to feed better in the winter.
Other times of the year Redfish can be found in the flats tailing, and a good placed lure will land you a quick trophy.

The 2nd most plentiful fish in Chokoloshee that can be caught all year round. Winter and summer fishing for Trout can be done fishing with livebait and artificial baits. It's common to fish the flats, rivers and many of the surrounds bays for Trout. The grass flats of the 10,000 Islands in Everglades City near Everglades National Park tend have plentiful amounts of Trout which can be caught by casting or while drifting around on the glass flats. Typically using lighter tackle for these species when using a popping cork, makes for a fun day.
Our Everglades Fishing Locations in Chokoloskee
We have many convenient locations where we run our boats from, here are few you can select from or call us to find one near you:
We have many convenient locations for Chokoloskee Fishing, here are few you can select from or call us to find one near you:
Fishing Hole Boat Ramp, 100 Smallwood Dr, Chokoloskee, FL 34138
Chokoloskee Island Park Marina, 1150 Hamilton Ln, Chokoloskee, FL 34138, USA
Chokoloskee fishing offers an adventure extravaganza with many species, you never know what you'll catch on your trip. Fish the thousands of islands for every kind of saltwater species. Check our list of fish native to Florida!
Local Chokoloskee Information
We want your fishing adventure to be the best possible. Check out what is going on in the Chokoloskee area! Restaurants, hotels, bait and tackle shops, marina information!
Read more…
iOutdoor Chokoloskee Reviews
Beautiful Location
★★★★★
"
What a great experience, if you're ever in the area it's a must do activity and by the way the fishing was great as well.
"
Incredible Location!
★★★★★
"
Never been to Everglades or Chokoloskee. The wife and I enjoyed Capt Ray. The food, fishing area hotels were all a great experience
"
Chokoloshee the place of dreams!
★★★★★
"
Chokoloshee is the place dreams are made from. We were a family of four, caught 2 Redfish, 10 Snook and 18 Trout in six hours....awesome day!
"
Call us at +1 (888) 412-1117 and let's start planning the fishing trip you want in Chokoloskee
For additional Chokoloskee Fishing information be sure to go to Visit Chokoloskee