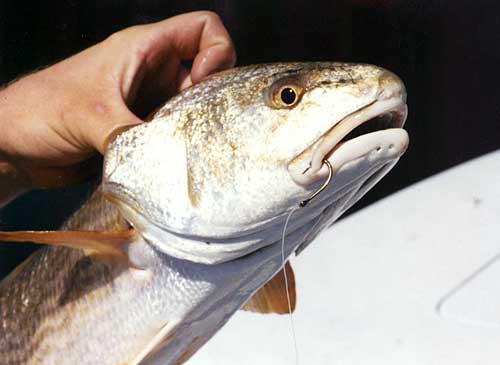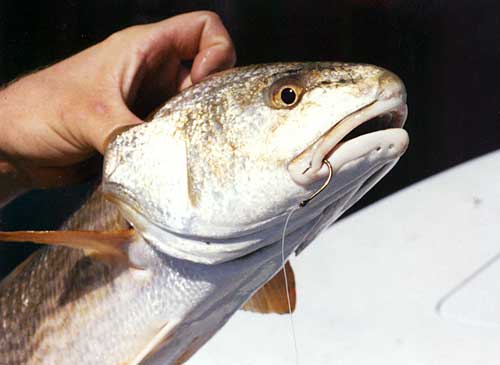 Redfish are found all over Florida's grassy beds, estuaries, flats and backcountry. Weighing in at as much as 30lbs., Redfish can put up a real FIGHT! Generally, Red fishing is a shallow water sight fishing sport done from a flats boat, wading or by kayak and canoe. The Redfish are caught with fly rod and light tackle. Reds munch on small marine life like shrimp, crabs, hard shell mollusks and other small bait fish that can be found in shallow water around structures and near grassy cover- and that is where iOutdoor will have you casting your line!
These fish are wary, and spook easily- it is imperative to have a stealthy vessel and skilled Captain to quietly "pole" your way into Reds territory. iOutdoor Redfish guides are experts at sight fishing and have been fishing Reds for years. You will have no problems reeling in one of these scarlet beauties with iOutdoor on your side!
Call us at +1 (888) 412-1117 to start executing your Redfish Fishing adventure now!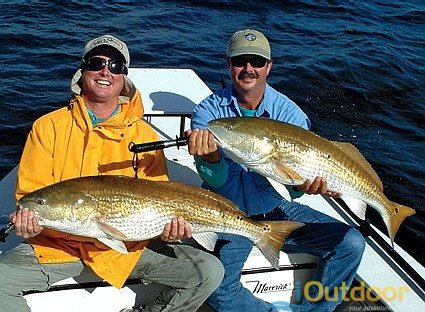 iOutdoor's Redfish Captains are driven to provide you the best and most successful Redfish Fishing experience possible. First and foremost your safety is of utmost importance. All of our Redfish Captains are professional, experienced, and Coast Guard Certified.
Our Captains are selected based on their fishing success, safety at sea and condition of boat and equipment. You will have a safe and comfortable fishing trip. On your Redfish fishing charter, you will have all the fishing tackle, bait, gear and license required catch lots of Redfish!
If you have a special lure or fishing rod you would like to use, bring it along! Also, check out our "what to bring" section prior to your fishing adventure. We want your Redfish Fishing trip to be a safe, successful, and exciting adventure that you will enjoy telling your friends and family about -with the pictures to prove it!
Get your Redfish Fishing adventure started NOW! Simply fill out the form on this page or call 1-888-412-1117. iOutdoor friendly and knowledgeable staff will answer any questions you may have; including: where to stay if overnight is necessary, what fishing areas will yield the results you are looking for, appropriate boat size, etc. Whatever your needs may be, iOutdoor will make it happen!
What customers are saying about Redfish fishing:
My husband and I caught two nice Redfish- which made for a delicious dinner!
– Zena Henderson
What to Bring Redfish fishing: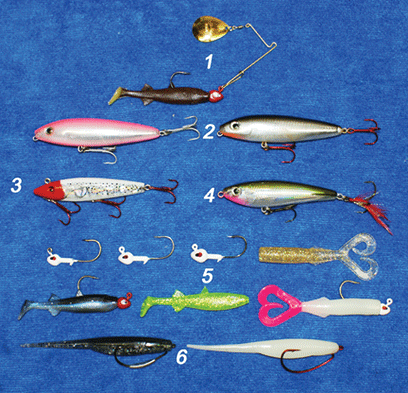 Preparedness is critical to your comfort on your fishing trip. Dress in layers; bring a light long sleeved shirt to protect you from the sun. Sunscreen, hat, polarized sunglasses are all essentials. Wear comfortable, sturdy non-scuffing shoes (tennis shoes). Don't forget to take your
Sea Sickness
medicine (prior to launch). Remember to bring your camera and/or video recorder!You should bring some light snacks, sandwiches, and beverages for your day.
If you know you are prone to seasickness, take the necessary precautions! Some helpful preventative measures may include: leave on a full stomach, stay hydrated, and take your sea sickness medicine before the launch (per instructions on box). It typically has little or no effect once you are already feeling sea sick.
Pricing and availability are a function of region, type of charter, number of participants, etc. iOutdoor will help you select a charter that is perfect for your needs and budget. Call us now to start creating the Fishing adventure of a lifetime!
Call us at +1 (888) 412-1117