BOCA GRANDE FL FISHING CHARTERS
WELCOME TO BOCA GRANDE FL FISHING CHARTERS
Boca Grande FL Fishing charters enjoy a well-deserved status for having the most excellent Tarpon Fishing in the world, to a great extent during the summers. This is obvious as Boca Grande is known as 'The Tarpon Capital of The World.' In fact, the Boca Grande FL fishing has been consecrated with plentiful Tarpon fishing for so long, the first records of hooking the fish in the area is all the way back to the late 1700s.
Boca Grande FL Fishing Charters offer a diverse range of packages for inshore fishing for Snook, Trout, Pompano and Redfish, in the flats and also for longish trips to the countless artificial reefs and wrecks – foremost locations when it comes to bottom fishing. We all have the skills, capability and the knowledge to make your tarpon, backcountry or offshore fishing trip one that can become the memory of a lifetime. We will always take many of the exceptionally steps which are necessary to ensure that your visit to Boca Grande is the best it can be.
We provide a family friendly atmosphere so that one can feel safe to bring their entire family onboard. In addition, our captains offers a team of great guides to admire his business for overflow/last minute and multiple boat trips. Rest assure, when you book with Boca Grande FL Fishing Charters, you've found the best service and professionals in Florida. Tight Lines!
Miami is literally washed in the Gulf Stream as it curves around the tip of Florida… and this means great fishing with easy access. iOutdoor offers
Deep Sea
fishing trips out of Miami for
Sailfish
, Wahoo, Shark, Dolphin, Swordfish, Cobia, Marlin and King fish. It takes less than ten minutes to reach the Gulf Stream or the Reef and begin your Offshore adventure.
The Inshore fishing is one of the most popular thing to do in Miami. With Biscayne Bay, South Beach the Miami Heat arena there is just a lot going on. The fish that caught are snook, tarpon, sea trout, shark, cobia and others. Something everyone should experience once. The freshwater fishing in the urban canals is world renown for the exotic Peacock bass, the hard fighting species from the Amazon. Read options below for all your choice in Miami.
Search iOutdoor, Compare & Book the Best Boca Grande FL Fishing Charters Today.
We are Florida's Largest Charter Operation · No Reservation Fees · 7 Day Customer Service · Verified Reviews & Photos
BOCA GRANDE INSHORE FISHING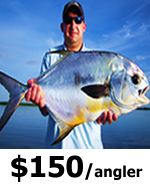 Miami Florida offers some of the BEST light tackle and fly fishing found anywhere for Reds, Bonefish, Permit, Snook, Trout, Shark and Tarpon …[Read More Inshore Fishing]
BOCA GRANDE OFFSHORE FISHING
Miami bass fishing is so exciting and of WORLD CLASS stature for Florida Peacock and Largemouth Bass in urban backwater canals and lakes…[Read More Offshore Fishing…]
BOCA GRANDE TARPON FISHING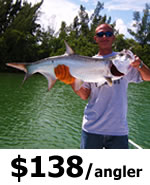 Miami DEEP SEA/OFFSHORE fishing is the BEST anywhere for so many diverse fish species including Sailfish, Mahi, Wahoo, Marlin…[Read More Tarpon Fishing]
BOCA GRANDE BASS FISHING
Miami is one of the Tarpon Fishing Capital of the SOUTH where you can experience catching Silver Kings during season…[Read More Bass Fishing]
iOUTDOOR BOCA GRANDE FISHING REVIEWS
TRAVEL PARTNERS WITH TRUST IN OUR SERVICE:
BEST FISHING SEASONS IN BOCA GRANDE
Inshore, January sees very clear waters in Miami's Biscayne Bay. This makes for excellent sight fishing for species such as big Seatrout, Tarpon, and Bonefish. Nearshore, conditions can be windy. Sailfish is biting well.
February is the beginning of high Bonefish season in Miami, which continues through June. Offshore, the Sailfish bite continues. Enter Miami's famous Sailfish Challenge Tournament and test your skills!
Large schools of Bonefish and Tarpon are caught in the bay. Head just a couple of miles offshore, and you will be in for a treat – everything is biting. Go for Kingfish, Tuna, and Mahi Mahi.
Some Tarpon start to leave the Bay to start their northwards migation, but they will still be caught in large numbers through June. Miami wreck fishing gets better and better and Mahi is caught offshore..
As the weather transitions towards Summertime, everyone wants to be on the water. Look out for the famous Miami Sportfish Tournament early in the month and the Bob Lewis Kids Fishing Classic on Memorial Day Weekend.
Tarpon begin to be replaced by large schools of Permit in Biscayne Bay, making for some excellent shallow water fishing. Offshore, head to the reefs for Kingfish, Bonitos, and Blackfin Tuna.
Permit continue to reside in the bay, with the larger Tarpon having moved on. Offshore, there is excellent fishing over the reefs and wrecks for Snapper and Grouper, with Kingfish and Bonito biting well.
With surface water temperatures being very hot, some of the best fishing can be early in the morning and later in the evening. Head offshore to deep drop for a real sea monster!
Bonefish are back on top form, as water temperatures are perfect for them. Troll slowly over the reefs for Kingfish and bottom fish for Snappers. As the weather cools towards the end of the month look for Sailfish.
Fall arrives with easterly winds blowing. This brings Mahi Mahi closer to the shore, with Sailfish also appearing on the trail of schools of mullet that congregate over nearshore reefs.
Fishing continues to be very good, with the Sailfish bite picking up in earnest near shore.
Blackfin Tuna
and Wahoo can also be caught over the reefs, while inshore action remains as good as ever.
OUR BOCA GRANDE FL FISHING LOCATIONS
BOCA GRANDE FISHING CALENDAR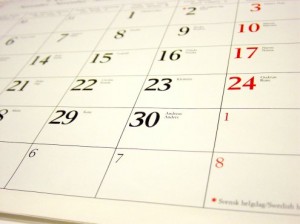 iOutdoor fishing calendar has all the information you will need to see what is biting and when! See what type of fish you will be reeling into the boat while you are traveling to Boca Grande. If you need further information about when to travel and catch a species of your dreams, it's right here… Read more
Boca Grande Florida
77°
Weather from OpenWeatherMap
LOCAL BOCA GRANDE INFORMATION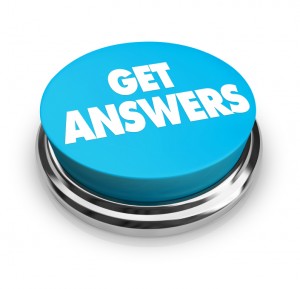 We want your fishing adventure to be the best possible. Check out what is going on in the Boca Grande, Florida area for TOP Restaurants, Hotels, Bait and Tackle Shops, Marina…
Read more…
LEAVE A BOCA GRANDE FL FISHING REVIEW
Call us at +1 (888) 412-1117 and let's start planning your Boca Grande FL Fishing charters!
For additional Boca Grande information be sure to go to Visit Boca Grande.
Back to: >>Florida