Ft Lauderdale Intracoastal Sunset Cruise
Back to:
>>Ft Lauderdale Fishing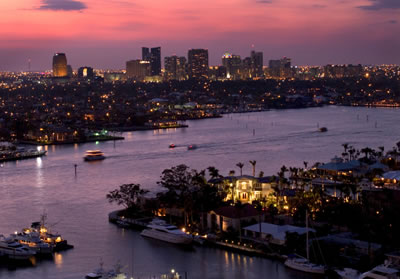 Intracoastal Sunset Cruise in Ft Lauderdale
Sit back and relax in this Ft Lauderdale Intracoastal Sunset Cruise, put life's stress behind for the evening and unwind aboard this private personal Sunset Intracoastal tour. iOutdoor voted one of the top tour providers in Florida, our Ft Lauderdale sunset cruise is a 4 hour journey of pure relaxation. Treat yourself aboard a fun boat with the ocean breeze and sounds of the seas while you cruise into the "Venice of the America's". Homes of the rich and famous are just some of the amazing sights you will see as the sun begins to paint a picture in the sky that words cannot describe.
Located downtown by 17th causeway and port of Fort Lauderdale. Just minutes to the most beautiful waterways in the country including Fort Lauderdale's Mega Yachts and Multi-Million dollar homes.
Bring your family and kids or maybe just that special someone. All ages are welcome and our boat is children-friendly. Food and drinks can be provided, however you may bring beverages and food of your choice. We have ice and coolers on board for you to store everything. This sunset cruise is possibly the most private and personal way for you to tour Fort Lauderdale and truly experience the beauty of the Intracoastal Waterway. The captain will be sure to fill you in on some of the owners and history of the area as we move our way through the river. And don't worry, our customers never get Sea Sick on this cruise as we stay in the calm waters of the Intracoastal waterways and don't go in the ocean unless requested by you!
Search iOutdoor, Compare & Book the Best Ft Lauderdale Intracoastal Sunset Cruise Trip Today.
We are Florida's Largest Charter Operation · No Reservation Fees · 7 Day Customer Service · Verified Reviews & Photos
Ft Lauderdale Intracoastal Sunset Cruise Choices
Searching Availability...
Trip Core Details
Region: Ft Lauderdale
Duration: 4 Hours option
Cancellation: 48hrs in advance
Bad Weather: Full Refund if Cancelled
Private Events
Couple(s) Sunset Cruise
Romantic Dinner Cruise
Bar Hopping Cruise
Holiday Party Cruise
Unique Business Meetings
Private Events
Bachelor & Bachelorette Parties
Corporate Events
Team Building
Award Clebration
Party Cruise
What's not Included
Certain Food if desired, maybe additional. Captain will tell you in advance of trip.(optional)
Specialty beverages or snacks (Alcohol is permitted, but not supplied)
iOutdoor Ft Lauderdale Reviews
Great time!
★★★★★
"
Had a great time with Capt. . Mark Rose. we caught a lot of bass in 4 hrs.! well worth the money and was very easy to set up. Very recommended if you are visiting South Florida.
"
Bass Fishing
★★★★★
"
Great time for me and my 14 year old son. Both beginner fishermen, Kirk was patient.. fun.. and we caught a bunch of fish!
"
Everglades Fishing
★★★★★
"
Capts Wayne and Dave were great ! Very knowledgeable and aimed to please Hotel was great. The Folks there were very friendly and accommodating Looking forward to another trip sometime in the future
"
When spending multiple hours in the outdoors, it is best to be prepared! Dress in layers, wear light colored clothing- preferably long sleeve to protect from the sun. Bring Sunscreen- nothing ruins a trip faster than a bad sunburn! A wide brimmed hat helps shield your face and keep you cool. Wear comfortable shoes with non-scuff soles (tennis shoes are perfect) Polarized sunglasses, light jacket, rain jacket, sea sickness medicine are all things you may consider taking on your charter. Don't forget to bring the camera or video recorder! You will also need to bring your own food and beverages. iOutdoor makes it easy for you- We have a wonderful catering service! Let us do the work, and have a full cooler waiting for you!
Even though you may not be roughing the deep seas when on Ft Lauderdale Intracoastal Sunset Cruise, some people can still suffer from seasickness while being on a boat. If you feel you would be or are prone to seasickness, take the necessary precautions.
iOutdoor has noticed that taking an over the counter seasickness medicine is best the day before and again the day of around launch. It typically has little or no effect once you are already feeling seasick.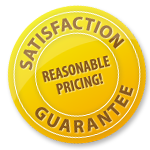 iOutdoor's main goal for your charter is a safe, successful, and exciting adventure that you will enjoy telling your friends and family about.
iOutdoor Crews are driven to provide you the best and most successful Boat charter experience possible. Your safety is first and foremost of the utmost importance. All of our Boat Charter captains and crew are professional, experienced, and Coast Guard Certified. iOutdoor captains and crew are selected based on their boating success, safety at sea and condition of their boat and equipment. Our boat charter will have all the gear required for having safe fun. If you have a special request, let us know; iOutdoor will work with the Captain to accommodate if possible. Get your Ft Lauderdale Intracoastal Sunset Cruise started Today! Simply fill out the form or use the BOOK buttons above on this page or CALL
+1 (888) 412-1117
to start your Ft Lauderdale Intracoastal Sunset Cruise. iOutdoor friendly and knowledgeable staff will answer any questions you may have; including: where to stay if overnight is necessary, what fishing areas will yield the results you are looking for, appropriate boat size for your party and trip requirements, etc. Whatever your needs may be, rest assured that iOutdoor can make it happen!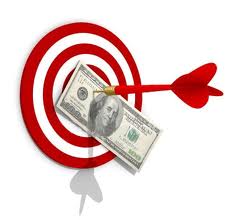 You have two ways of reserving a trips with iOutdoor. Choose any of the BOOK NOW BUTTONS on the site or simply call +1 (888) 412-1117 and talk with one of our reservation help to book your Ft Lauderdale Intracoastal Sunset Cruise. iOutdoor requires a small deposit of $75 at time of your reservation. If you must change or cancel your reservation, it must be done 48 hours prior to departure date.
If iOutdoor is forced to cancel a trip for any reason, a 100% refund will be made if another date cannot be arranged to your satisfaction.
Tips are appreciated and are a very real part of the income of the crew. 10%-20% is typical for excellent service.
4. iOutdoor will cater to your needs at NO extra additional charge, but be sure to check that this is not offered on other charters.
Call us at +1 (888) 412-1117 and let's start planning your Ft Lauderdale Intracoastal Sunset Cruise!
For additional Ft Lauderdale Intracoastal Sunset Cruise information be sure to go to Visit Fort Lauderdale.