Cocoa Beach Fishing Guides
Captain Jeff – Cocoa Beach Fishing Guides

Captain Jeff started fishing in the late 70s out of Canaveral long before the cruise ships started operating out of the port. His first offshore boat was a 14′ Jon boat that he would go shark fishing in.
Well, over the years Captain Jeff's boats have grown, and he now runs those same waters in a 29′ angler which is a pleasure to ride in and when needed can run at 40 knots to get you on the fish quick. Jeff is a courteous and knowledgeable captain who would love for you to come along, enjoy the day and CATCH BIG FISH!
Captain Rocky – Cocoa Beach Fishing Guides
Growing up near the shores of Cocoa Beach before the building booms of the 1960s and 1970s, Captain Rocky found a passion for fishing in the clear, shallow saltwater grass flats and pristine mangrove-lined shorelines of the inshore Mos Lagoon of Florida. The purity of fishing resonated deep within his soul: the stillness, the natural beauty of God's creation, and the lure of the water and the hunt.
Captain Rocky is one of the finest fishing guides in Florida, and most is know in the Mosquito Lagoon for his superior fishing technique and knowledge! You'll love fishing with Captain Rocky!
Captain Peter – Cocoa Beach Fishing Guides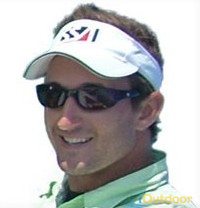 Captain Peter's love of fishing was kindled at the tender age of four when his family moved to Brevard County during the space coast "boom" in the mid-1960s. This spark was fanned to flames as he grew up in and around local waters, taking up surfing and developing my East Coast angling skills through the high school and early college years.
In the 1980s, he found another love and settled with her on the beautiful west coast of Florida. This move required me to learn an entirely different fishing environment.  For twenty years he honed his West Coast techniques, fishing the mangroves by day and the local bridges by night. Continuing to catch species such as trout, reds and snapper, Peter earned a reputation as a successful big Snook angler.  The versatility that comes with forty years of successful fishing experience on both the east and west coasts of Florida in
varying environments and tide conditions has enabled me to get an accurate read on the water and to adapt my fishing plan to the mercurial water and weather conditions for which Florida is known. There is not a more skilled fisherman in Mosquito Lagoon than Captain Peter. Fish with the BEST! Fish with Captain Peter!
Captain Roland – Cocoa Beach Fishing Guides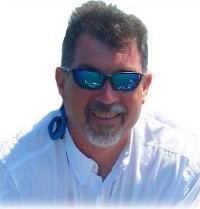 Captain Roland has been passionate for the outdoors since early childhood. Growing up on Merritt Island, Florida,Captain Roland was home-schooled through high school. The great part of the home-schooling experience was the time it afforded me to fish – almost on a daily basis- which was perfect! His house was on the Indian River. As he grew older, he upgraded his small john boats for flats boats; and increased the range of his fishing territory. Fueled by his love of fishing; and desire to learn and study the patterns of salt water game fish.
Captain Roland is truly a great fisherman, his love for the sport shines brightly into the efforts he puts into his guided trips. If you want a knowledgeable guide, who will put you on the fish- Captain Roland is your man!
Captain Brad – Cocoa Beach Fishing Guides
Central Florida has been my home for over 28 years. Brad graduated in Cocoa Beach and then off to Seminole College for 2 years. He has been fishing Florida waters for over 25 years, saltwater, inshore, offshore and freshwater for the variety of game fish there's no better place to be. He started taking my son fishing, little did I know that would change his whole life and outlook, seeing him catch fish and the excitement he experienced led me to wanting to make other people feel that same pleasure of catching big game fish, it's a really good feeling sharing the knowledge he has and teaching people how to catch fish.
Brad enjoyed the experience so much that he became a licensed Charter boat Captain "USCG Merchant Marine" to share with others his techniques and skills for catching trophy fish. My fishing photos speak for themselves, all my knowledge is compiled on years of calendars, making my best days on the water. Noting the tides, water clarity and temps as well as moon phases and barometric pressure. Let my expertise be put to work for your next fishing adventure.