Destin FL Fishing Captains
Back to: >>back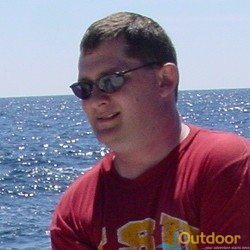 Destin FL Fishing Captains
Captain Mike was born and raised just north of Destin, Florida. He started fishing in these waters over 20 years ago! Captain Mike has extensive fishing experience aboard private charter boats. He loves catching fish almost as much as he loves to help others catch fish, whether it is their first trip or their 100th. You are guaranteed to have a safe and successful fishing adventure with him at the helm.
You will be fishing with Destin's premier offshore Captain and his 1st Mate. The wealth of knowledge, expertise, fishing gear, and tackle, and customer service we provide is unparalleled in Destin. Join Captain Mike today for a fishing experience of a lifetime!
Destin FL Fishing Crew
Captain Mark has been fishing the Emerald Coast for the past 15 years. Growing up on the water, he has true passion towards the sport of fishing. Captain Mark is a USCG licensed Captain and a member of the Pathfinder Guide Program.
In 2009, he retired from the United States Air Force after a rewarding career and plans to devote all his time to guiding and supporting his charity Wounded Warrior Fishing. Captain Mark specializes in light tackle fishing for Redfish, Trout, Flounder, Tarpon and Snapper.
You will love fishing with Captain Mark, he is truly a great fisherman and an even better person!
Destin FL Fishing Crew
Captain John : My Dad owned and operated a fishing boat out of Destin and I grew up working on his boat. When I left home, I commercial fished for several years then ran as captain on boats in the oilfield both in the U.S. Gulf and in Mexico. I left the oilfield to get back to my roots and to "come home". I'm now back doing what I grew up doing except now, I'm on my own boat.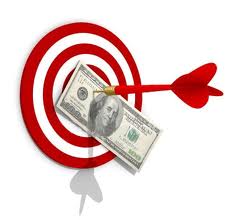 You have two ways of reservering a trips with iOutdoor.
Choose any of the BOOK NOW buttons on the site or simply call +1 (888) 412-1117
and talk with one of our reservation anglers. iOutdoor requires a small deposit of $50 at the time of your reservation. If you must change or cancel your reservation, it must be done 24 hours prior to departure date.
1. If iOutdoor is forced to cancel a trip for any reason, a 100% refund will be made if another date cannot be arranged to your satisfaction.
2. iOutdoor can provide complete package trips with accommodations or recommend hotels/motels.
3. Tips are appreciated and are a very real part of the income of the crew. 15%-20% is typical for excellent service.
4. iOutdoor will clean, fillet and package the fish at NO additional charge, but be sure to check that this is not offered on all charters because of state laws.
Call us at +1 (888) 412-1117 and let's start fishing!
For additional Fishing information be sure to go to Fishidy.com.