MARLIN FISHING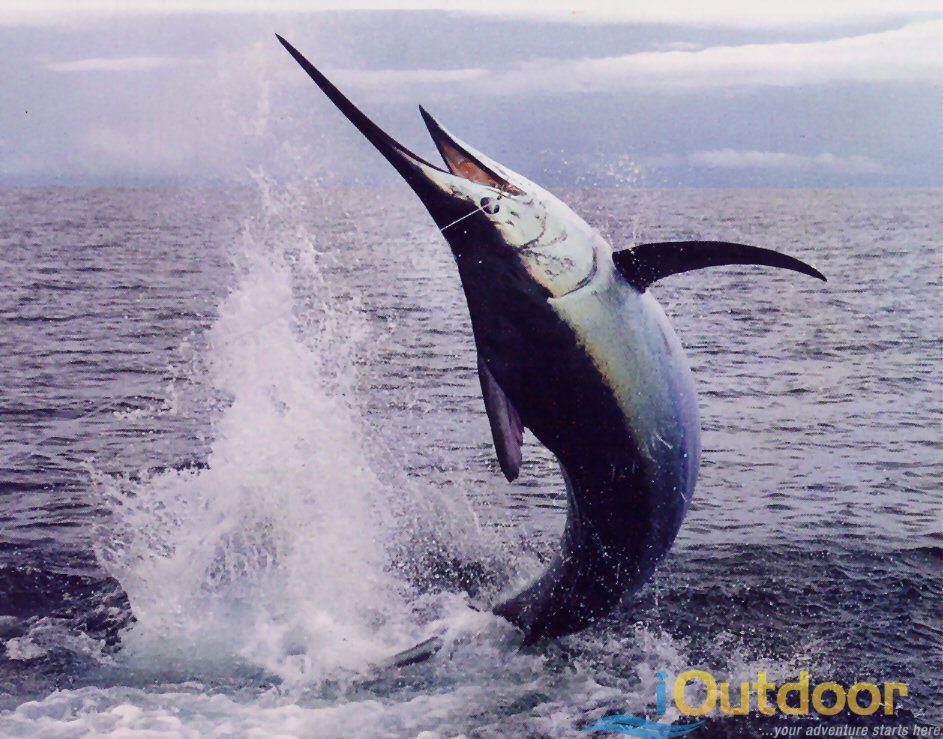 Marlin Fishing: Marlin fishing is the pinnacle of game fishing! Florida offers Marlin fishing at its finest! Keep in mind, fishing Marlin is not for a mere amateur. Equipment and Vessel are critical. iOutdoor will provide you the best and most experienced Captain and crew, a modern, large and comfortable vessel- capable of taking you deep into the offshore marlin grounds, and heavy duty tackle that can stand up to the rigorous battle of a determined Marlin. Marlin are caught by trolling large artificial lures or large freshly caught baits (like Bonita) specially rigged with large tandem hooks. When a Marlin strikes trolled bait there is no mistake about who is knocking at your door! The drag screams, the rod bends double and the fight is on!! And right here at that critical moment is when you need an experienced Captain and crew to make your fight a successful one!
iOutdoor wants YOU to encounter a Marlin- and experience nature's POWER in action! You will not believe the strength of these giant and aggressive fish. It can take hours to reel one to the boat. The satisfaction of catching a 1000 lb. Marlin will more than compensate for your tired arm muscles!
Call iOutdoor at 1-888-412-1117 to start executing your Marlin Fishing adventure now!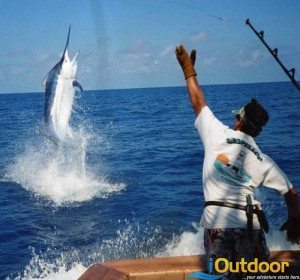 Why iOutdoor?
iOutdoor has selected the most knowledgeable, safe and seasoned Marlin Captains in Florida! You will be navigating the crystal blue offshore of Florida in the most modern and well-equipped fishing boats available. All of your tackle, rods, and reels are top of the line and of the latest fishing technology. Our fleet exceeds the highest safety regulations and is serviced regularly. All of iOutdoor Captains are US Coast Guard certified. You will have a SAFE and comfortable Marlin fishing adventure in Florida!
You wil