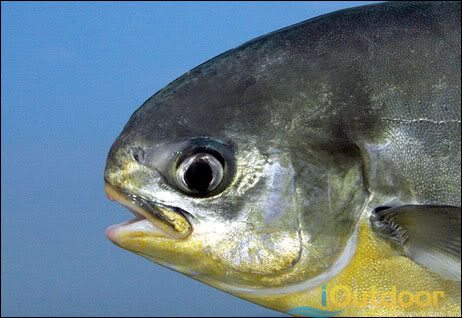 Pompano Fishing:
These fish are the BEST TASTING fish in the Gulf- Bar none! Pompano can also be found on the Atlantic coast as well! These small, silver fish can be found where there is "structure" available in inshore waters. A relatively small fish, Pompano can reach up to a couple of pounds.
Pompano travels in schools; get on top of them and you'll be reeling in many of these delicious fish! Our Captains know where Florida's Pompano communities are and will get you geared up with the best equipment to land them!
Get ready to enjoy fishing the BEST fishing in Florida- POMPANO! Call iOutdoor now to get your Pompano fishing adventure started NOW!
Call iOutdoor at 1-888-412-1117 to start executing your Pompano Fishing adventure now!
Call 1-888-412-1117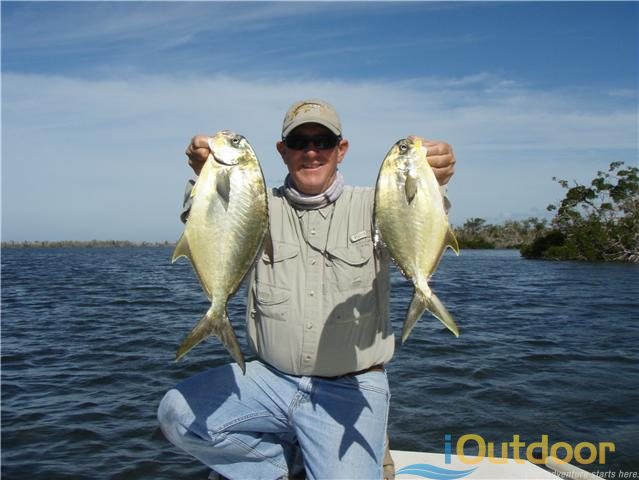 Why iOutdoor?
Get ready to have the BEST Florida Captains show you Pompano fishing! iOutdoor has the most knowledgeable Pompano Captains in the area! Captains are selected for their fishing knowledge, safety at sea, and modern equipment!
You will be outfitted in style and have the latest fishing technology on the market! First, your safety is always our #1 priority, and will never be compromised on your iOutdoor Pompano charter. Every Pompano Captain is Coast Guard Certified. If you should have any safety concerns or questions, please let us know. Call iOutdoor anytime!
Feel free to bring along your favorite rod and reel- You can use it on our adventure! Your Pompano fish with iOutdoor includes all license you may need. Just show up, and we'll take care of the rest!
It is iOutdoor's goal that your Pompano fish be a safe, successful, and exciting time that you will enjoy telling your friends and family about –bring your camera, and have the pictures to prove it!
We never knew Pompano fishing could be so much fun and so tasty at the same time- what fun!
What to Bring
When you're fishing- you're out in the sun, wind and sometimes rain, so be prepared! Bring polarized sunglasses, a hat, sunscreen, seasickness tablets and comfortable shoes with non-black no scuff soles. Rain gear and layered clothing will also help protect you from extended exposure in the outdoors. You will need to bring a cooler of food and beverages.
Sea Sickness Policy:
Please note that if you decide to turn your adventure around and head back to shore early, you will still be required to pay the full amount. No refunds (or partial) will be given for boat rentals that come back to shore due to seasickness. Plan ahead! Helpful tips for staving off sea sickness: stay hydrated, take sea sickness medicine (per instructions) prior to launch, eat something beforehand, limit alcohol consumption the day before and during your fishing adventure.
Pricing & Availability
Pricing and availability are a function of region, type of charter, number of participants, etc. iOutdoor will help you select a charter that is perfect for your needs and budget. Call us now to start creating the Fishing adventure of a lifetime! 1-888-412-1117