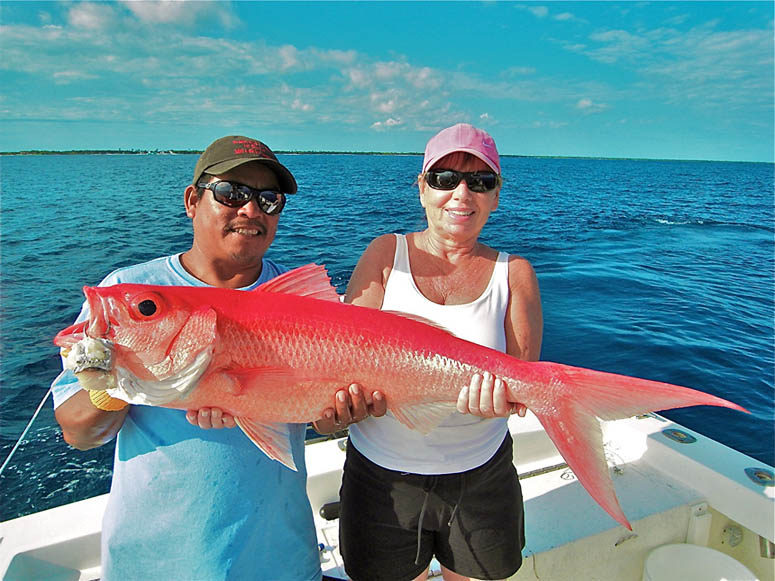 Snapper Fishing:
Snapper fishing is a favorite among Florida bottom species: there are a lot of them, and they're darn tasty! You can catch Yellowtail Snapper, Mangrove Snapper, Cubera Snapper, Red Snapper, Lane Snapper, Silk Snapper, and Mutton Snapper! Almost anywhere around Florida where there is saltwater snapper can be found. Snapper like to hang around rocky outcroppings or anywhere that there might be some bottom structure, such as shipwrecks; they can also be found near docks, piers, bridges and deep sea!
iOutdoor can put on the best snapper fishing to be found anywhere in Florida! Our Captains have been fishing these waters for years, and know every Snapper hot-spot in Florida! Start your Snapper expedition today! Call iOutdoor NOW!
Call iOutdoor at 1-888-412-1117 to start executing your Snapper Fishing adventure now!
Call 1-888-412-1117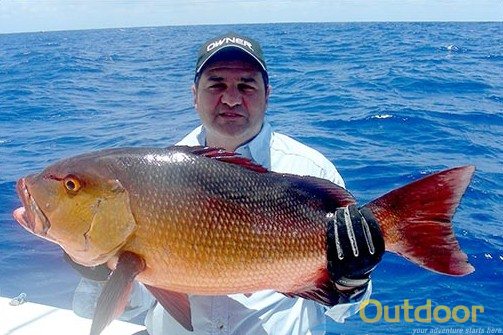 Why iOutdoor?
Get ready to be on top of the best Snapper fishing anywhere! Our seasoned Captains were selected for their fishing knowledge, safety at sea and modern equipment! You can rest assured you will be outfitted in style and landing some BEAUTIFUL SNAPPER! First and foremost, safety is always our #1 concern. Every Snapper Captain is Coast Guard Certified. If you should have any safety concerns, please let us know. Call iOutdoor anytime!
Do you have a special lure or fishing rod you would like to use, bring it along! Your adventure with iOutdoor includes all license you may need. Just show up, and we'll take care of the rest!
We want your Snapper Fishing adventure to be a safe, successful, and exciting time that you will enjoy telling your friends and family about -with the pictures to prove it!
Get your Snapper Fishing adventure started NOW! Simply fill out the form on this page or call 1-888-412-1117. iOutdoor friendly and knowledgeable staff will answer any questions you may have; including: where to stay if overnight is necessary, what fishing areas will yield the results you are looking for, appropriate boat size and type for your party, etc. Whatever your needs may be, iOutdoor will make it happen!
We cleaned up on Snapper on our Sunday afternoon fishing charter with Captain Rob!
– Billy Bishop
What to Bring
You will be spending many hours in natures most beautiful playground- so be prepared! iOutdoor recommends the following: Camera! Polarized Sunglasses, Sunscreen, Hat, and sturdy no-scuff soled shoes (like tennis shoes). You may also want to bring a light jacket or wind breaker. You will want a cooler with food and beverages. Another option is- Outdoor's has a wonderful catering service! Let us do the work, and you can focus on the fishing!
Sea Sickness Policy: Please note that there will be no refunds for Snapper charters forced to return early due to seasickness. Preparedness is essential in the prevention of seasickness. Take the medication (per the directions) before you launch. You will most likely not see much relief if you take the medication after you start to feel woozy. It is also recommended to stay hydrated and limit alcohol consumption the day before and during your fishing adventure.
Pricing & Availability
Pricing and availability are a function of region, type of charter, number of participants, etc. iOutdoor will help you select a charter that is perfect for your needs and budget. Call us now to start creating the Fishing adventure of a lifetime! 1-888-412-1117