[column width='12' last='last']
Backcountry Fishing:

The Everglades, thousands of mangrove estuaries, thousands of flats, brackish water rivers like the St John's and Banana River: Florida has FANTASTIC Backcountry fishing- and iOutdoor can put you there! Florida's backwaters are home to alligators, a myriad of bird life and game fish species like Trout, Redfish, Tarpon, Shark and Snook. Backcountry fishing can be enjoyed by wading, kayak, canoe or flats boat. There are many fishing hot spots in Florida's Backcountry- and iOutdoor knows them all! There is no more beautiful or relaxing way to enjoy Florida then Backcountry fishing.

The most popular method of fishing the backcountry is with light tackle or fly rod. You need an experienced guide from iOutdoor that knows where to go, what bait to use, and what tackle and equipment is needed.

Call iOutdoor at 1-888-412-1117 to start executing your Backcountry Fishing adventure now!

Backcountry Fishing Destinations: The Keys
[/column]
[column width='8′]
Why iOutdoor?

iOutdoor Backcountry Guides are driven to provide you the best and most successful Backcountry Fishing experience possible. First and foremost your safety is of utmost importance. All of our Guides are professional, experienced, and Coast Guard Certified. iOutdoor Guides are selected based on their fishing success, safety at sea and condition of boat and equipment.

Our Backcountry Fishing adventures will have all the fishing tackle, license, bait and gear required catch the fish you want. If you have a special lure or fishing rod you would like to use, bring it! We want your Backcountry Fishing trip to be a safe, successful, and exciting adventure that you will enjoy telling your friends and family about -with the pictures to prove it!

Get your Backcountry Fishing adventure started NOW! Simply fill out the form on this page or call 1-888-412-1117. iOutdoor friendly and knowledgeable staff will answer any questions you may have; including: where to stay if overnight is necessary, what fishing areas will yield the results you are looking for, appropriate boat size, etc. Whatever your needs may be, iOutdoor will make it happen!
[/column]
[column width='4′ last='last']
There is nothing more beautiful than fishing the backcountry of the Everglades- in natures pure, untouched environment.
– Bria Henderson, AL
What to Bring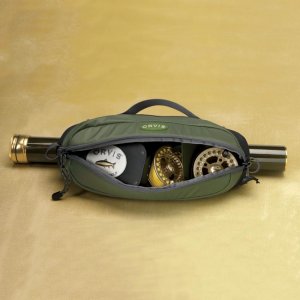 It is recommended that you bring polarized sun glasses, hat, long sleeve shirt, light jacket for cool mornings, and sunscreen on your Backcountry fishing trip! Anything you think you may need to protect you from long hours in the outdoors. You will need to bring your own cooler of food and beverages. Wear closed toe non marking shoes (no black soles) like tennis shoes. You should bring you own food and beverages.
Sea Sickness:Even though not in the high seas like Deep Sea fishing- Backcountry fishing can still cause sea-sickness in some anglers. Please note that any charters that are forced to end early due to sea sickness will not be refunded. If you are prone to sea sickness, please take the necessary precautions. Some helpful tips to avoid sea sickness include: limited alcoholic drinking the night before, eat breakfast, stay hydrated, and take the sea sickness medication (if needed) per the instructions BEFORE launch.
Pricing & Availability
Pricing and availability are a function of region, type of charter, number of participants, etc. iOutdoor will help you select a charter that is perfect for your needs and budget. Call us now to start creating the Fishing adventure of a lifetime! 1-888-412-1117
[/column]