Drift Fishing:
Drift Fishing is a popular way to fish the offshore Wrecks, Reefs and Bottom structures for species like Grouper, Snapper, Cobia, Kingfish, Mackerel, Tuna, Bonito, Mahi Mahi, Wahoo! iOutdoor even has evening drift fishing charters available to catch Yellow Tail Snapper or Sword fish!
Drift fishing is an economical way for the entire family to enjoy getting out to the deep blue. iOutdoor's crew is friendly and knowledgeable. They are ready to with you with the latest fishing techniques, species identification- really anything you need to make your trip an enjoyable one!
Drift fishing boats are large fishing boats with plenty of amenities: snack bars, rest rooms and shelter from the sun and elements to name a few! If you want a relaxing way to enjoy offshore drift fishing, then come aboard an iOutdoor drift fishing charter TODAY!
Call iOutdoor at 1-888-412-1117 to start executing your Drift Fishing adventure now!
Why iOutdoor?
iOutdoor's Drift Fishing Captains and crew are driven to provide you the best and most successful Drift fishing experience! With years of fishing knowledge, you will be drifting over the best fishing grounds the Florida has to offer. You won't believe some of the fish we've caught on our boats! Check out the pictures- they speak for themselves! Safety is iOutdoor's #1 priority. Our Captain's are all US Coast Guard certified. You will have a safe and pleasant day on the boat.
The best feature of an iOutdoor Drift Fishing on a Party Boat is you will have all of the comforts of home right on the water. Our Drift Fishing on Party Boats have a cafe where you can get snacks and cold drinks! Also, you will have restrooms and areas to relax out of the sun and elements. Show up at the marina with a good attitude and a lucky charm and get ready to hit Florida's offshores on a FANTASTIC Party Boat Adventure.
Get your Party Boat Fishing adventure started NOW! Simply fill out the form on this page or call 1-888-412-1117. iOutdoor friendly and knowledgeable staff will answer any questions you may have; including: where to stay if an overnight stay is necessary, what fishing areas will yield the results you are looking for, appropriate boat size for your party, etc. Whatever your needs may be, iOutdoor will make it happen!
Drift fish was fun on iOutdoor fish boat! The Family had wonderful time!
– Lee Quong, Tailand
What to Bring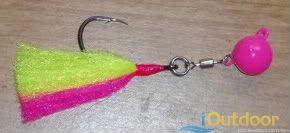 You will be exposed to the elements for the greater part of the day, so select clothing covers as much skin as possible. Sunscreen, sunglasses (preferably polarized) and a hat are essential. Have a bag to keep all of your lose items in. You are not on the boat alone, so keep your items in one, localized spot. You can bring your own food and drinks, or purchase something on the boat. Cash in small bills tends to be helpful. If you are planning on taking your catch home, you may want to keep a cooler in your car to use for safe and easy transport.
Sea Sickness Policy:
Please note that Drift Fishing Party Boat Charters do not turn around for passengers who become sea sick. There is nothing more miserable than feeling ill on the water. Prevention is imperative! Drink lots of fluids (non-alcoholic), take sea sickness medication (per instructions) before launch, and make sure you have had something to eat.
Pricing & Availability
Pricing and availability for Drift Fishing are a function of region, type of charter, number of participants, etc. iOutdoor will help you select a charter that is perfect for your needs and budget. Call us now to start creating the Fishing adventure of a lifetime! 1-888-412-1117
To Catch Drift fish for Grouper in Naples or Marathon click these links.