Fort Lauderdale Fishing
Party Boat Fishing in Ft. Lauderdale, FL:
Take a charter out to explore the Deep Seas, Backcountry, Wrecks and Reefs of Miami! The BEST fishing anywhere in the WORLD! The close proximity of the Gulf Stream offers fish of so many diverse species- fishing simply doesn't get any better than this! iOutdoor offers charters out of MIAMI for sailfish, Wahoo, shark, dolphin, swordfish, cobia, marlin and King fish to name a few.
If you'd like to hit the Deep Seas– It takes less than ten minutes to reach the Gulf Stream, thousands of Wrecks and Reefs home to the largest and most interesting game fish. If the calmer Backcountry is more your speed; don't worry- we have a charter. Fly, bottom, jig, sail- shark, marlin, grouper; every part of Miami's shoreline and deep seas is at your fingertips. No matter the style of fishing, or the species, we have the perfect charter waiting for you!
At iOutdoor we not only welcome first time and novice anglers, but encourage you to come out fishing with us, we would like to be part of helping you catch your first great fish! If you're a seasoned fisherman- then let us take you to the hot spots and let you loose!
Our Captains have been fishing the Miami offshore waters for years and know them like they know their own back yards. Our Charters serve Miami, Miami Beach, South Beach, Golden Beach, Hallandale, Bal Harbor, Aventura, Hollywood, Surfside and Dania Beach.
[tabs]
[image_preview image_url="http://ioutdoor.com/wp-content/uploads/Capt-Raul-boat-pic-miami-and-Keys.jpg"]
[/image_preview] 17′ 9 Dolphin Supper Skiff Pro. 115 hp Yamaha. This is the ultimate in technical flats boats. Made out of 100% Kevlar material, it runs through the roughest of chop while keeping you dry, and at the same time floats in the skinniest of water. With a range over 100 miles, you will get to where you need to go- safely and quickly. Number of anglers 2.
This boat is NICE! You'll want one for yourself!
[image_preview image_url="http://ioutdoor.com/wp-content/uploads/venture-e1283674011689.jpg"]
[/image_preview]A world-class fishing adventure aboard a 34-foot Custom Venture Open charter boat. She's fully equipped with the latest gear and tackle and meets or exceeds all Coast Guard Requirements for safety equipment. This is a beautiful and comfortable boat! Number of Anglers 4. [/fusion_old_tab] [image_preview image_url="http://ioutdoor.com/wp-content/uploads/Capt-Rick-boat-bio-Fort-Lauderdale-e1285075081101.jpg"]
[/image_preview]Top of the line, customized, and fully rigged 46′ Hatteras Sport-fisher with all the amenities. She sports a fully rigged tower and twin GM 8-71 TI turbocharged diesel engines producing over 1000 horse power working down below. For fast action fishing in Fort Lauderdale  this is the perfect sport-fishing boat to handle multiple hookups or hook ups with trophy size big game sport-fish. Number of Anglers 6. The boat is kept in immaculate condition from tip to stern to make sure your Fort Lauderdale sport-fishing trip is as enjoyable as possible. She's fully air conditioned. Inside you will find the cabin to be very comfortable with: * Full seating in the salon including two leather sofas. * A full galley with refrigerator. * Microwave for heating your lunches and snacks. * Ample accommodations for your meals and snacks. * Two spotlessly clean electric restrooms.[/fusion_tab]
[image_preview image_url="http://ioutdoor.com/wp-content/uploads/Capt-Paul-boat-pic-Fort-Lauderdale-Miami_edited-1.jpg"]
[/image_preview] An incredible drift fishing boat. 85' in length, she is the largest, fastest and the only Air-Conditioned party fishing boat in Fort Lauderdale. We've spared no expense with 3 Color Fish Finders, Radio, GPS Satellite Navigation and Chart Plotting, T.V., DVD, Full Galley, Upper and Lower deck access, and every other amenity you can think of.
[image_preview image_url="http://ioutdoor.com/wp-content/uploads/swordfish.jpg"]
[/image_preview]Offshore trolling takes place past the 50 fathom curve- 300 feet below the water! To hit the deep waters, you must charter approximately 10 miles southeast of Ft. Lauderdale. This trolling area has yielded some AWESOME White Marlin, Blue Marlin, Sailfish, Dolphin and Wahoo! Join us today on a Deep Sea Charter, and catch that trophy fish you've been dreaming of!
[image_preview image_url="http://ioutdoor.com/wp-content/uploads/Low-Price-Guarantee.gif"]
[/image_preview]iOutdoor wants you to have the best and most successful Deep Sea Charter possible! You will have the best Captains and crew on your side, taking you to the big fish. You will have the most experienced experts and modern gear on your side! You will have a great time!
[/fusion_tabs]
[mappress]

Our Locations in the Ft. Lauderdale Area

We have many convenient locations where we run our boats from, here are few you can select from or call us to find one near you:

801 Seabreeze Boulevard, Fort Lauderdale, FL 33316
[large_button text="Ft. Lauderdale Charter Fishing Photo & Video Gallery >> CLICK HERE" type="mtf_document_image" color="grey"]
| | |
| --- | --- |
| https://www.youtube.com/watch?v=q8VX5Zx2kk0 | https://www.youtube.com/watch?v=MryqphvcKzQ |
| 2010 Miami Boat Show- Don't miss 2011 in Feb. | Flats Fishing at it's Finest |
| | |
| Relaxation in the Backcountry | Deep Sea Charters for You and Your Friends! |
| | |
| Lean back and Get READY! | Jumping MARLIN- ohhh MY |
[/column]
[column width='5′ last='last']
Booking my Biscayne Bay Fishing
– Todd Watkins
What to Bring?
Protect yourself from long hours in the elements! iOutdoor recommends that you bring: sun glasses, hat, long sleeve shirt, light jacket for cool mornings, and sunscreen! Anything you think you may need to protect you from long hours in the outdoors. Wear closed toe non marking shoes (no black soles) like tennis shoes. Most importantly, don't forget the camera and/or video recorder! You will need to bring your own cooler of food and beverages. Or, you can always have iOutdoor cater your coolers! Let us do all the work! [box_left]Click here for special catering services[/box_left]
The Crew
iOutdoor has the best Captain in all of Ft. Lauderdale! Pictured are only a few of them! Check out their impressive Bio's and see who you will be riding with on your charter! Read more..
Why iOutdoor?
At iOutdoor our Captain and crew are driven to provide you the best and most successful Charter fishing experience. First and foremost, your SAFETY is of the utmost importance. All of our charter Captains are professional, experienced, and Coast Guard Certified. iOutdoor Charter Captains are selected based on their fishing success,
safety at sea and condition of boat and equipment. Our fishing Charters will have all the fishing tackle, bait and gear required catch the trophy fish you want. A Florida fishing license(s) are included. If you have a special lure or fishing rod you would like to use, bring it along!
We want your trip to be a safe, successful, and exciting adventure that you will enjoy telling your friends and family about -with the pictures to prove it!! Get your Charter Fishing adventure started NOW! Simply fill out the form on this page or call 1-888-412-1117. iOutdoor friendly and knowledgeable staff will answer any questions you may have; including: where to stay if overnight is necessary, what fishing areas will yield the results you are looking for, appropriate boat size for your party, etc. Whatever your Charter needs may be iOutdoor will make it happen!
Weather in Ft. Lauderdale, FL
Pricing & Availability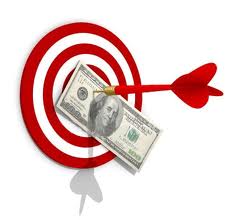 Pricing and availability are a function of region, type of charter, number of participants, etc. iOutdoor will help you select a charter that is perfect for your needs and budget. Call us NOW to start creating the Fishing adventure of a lifetime! 1-888-412-1117
Reservations
Call iOutdoor now to find the right Chartered fishing trip for you. iOutdoor must receive a deposit of $250 at least 10 days in advance to hold your date for you. If you must change or cancel your reservation, it must be 10 days prior to departure date. iOutdoor will work with you to make arrangements for another date at no charge; if another date is not found, a 50% refund of deposit will be made.
1. If iOutdoor is forced to cancel a trip for any reason, a 100% refund will be made if another date cannot be arranged to your satisfaction.
2. iOutdoor can recommend hotel/motel and guesthouse accommodations in Ft. Lauderdale.
3. Tips are appreciated and are a very real part of the income of the crew. 15%-20% is typical for excellent service.
4. iOutdoor will clean, fillet and package the fish at NO additional charge.
Sea Sickness Policy
Please note if a charter is forced to end early due to sea sickness, there will not be refund. If you are prone to sea sickness, please take the necessary precautions. Some helpful tips to help avoid sea sickness may include: limited alcoholic drinking the night before, eating breakfast, staying hydrated, and take a sea
sickness medication (if needed) per the instructions BEFORE launch. It is generally recognized that taking sea sickness medication after you become ill is not going to work for most anglers.
Common Questions
1. Do I need to buy a fishing license?
No. We have a license that covers all while fishing on our boats.
2. What is the length of the trips offered?
Boat Charters vary by Captain and Vessel, Call us to find the perfect length Charter for your needs! Read more…