PENNSYLVANIA FISHING CHARTERS
PENNSYLVANIA FISHING
 Our
Pennsylvania fishing charters
are about experiencing all that the area exposes you too. Pennsylvania in many ways is like
Florida
, with nearly 4,100 lakes and ponds. But in many ways is like
Mississippi
with its over 80,000 miles of shoreline between rivers and streams. The State has everything a freshwater angler would want, as over 95% of its land is landlocked. While it is mostly the countryside, Pennsylvania does feature two coast fishing areas. With over 100 miles of coastline on Delaware River and over 65 miles of shoreline to the west of Lake Erie, which tells you there's plenty of fishing opportunities to partake in a Pennsylvania fishing adventure.
What are my options?
The vast lakes and streams across Pennsylvania are easiest to access, it's rear to find a body of water where you can't fish. There's not one great option, the desired fishing trip is what you enjoy most. It could be river fishing on the Susquehanna River around Harrisburg or the
Delaware River near Philadelphia
.
Have you ever wondered "what can I experience in the outdoors in Pennsylvania?" On top of the Things to do in Pennsylvania, you will discover all that the state has to offer. This means exploring out of your comfort zone or taking a long road trip. Whether you are traveling to Pennsylvania for business, family get-a-way to possibly the most popular place in PA, which is Erie! The summer capital for PA, getting outdoors is a must. And there's no better place for a Pennsylvania Fishing Charter is one of the BEST places to do so!
Pennsylvania fishing includes a bit of everything, incredibly popular fly fishing, but also has rivers and lakes where spin fishing is the standard for the incredible Smallmouth bass and Walleye fishing. We now offer Pennsylvania fishing trips in Erie, Fairview, and Philadelphia.
Our Pennsylvania fishing charters provide the opportunity to land the legendary Walleye the local favorite fish. But the Smallmouth bass charters are offered both in the morning and afternoon and more popular at certain times of the year. While the Pennsylvania fishing has taken many hits the past century, the fishing currently is some of the best in the entire US. Even with these weather conditions being unstable, fishing in Pennsylvania has kept all its top traits.
Why Pennsylvania Fishing
Many anglers and professional Pennsylvania fishing charters call the water their home, the local tourism in each city brings eager anglers from all over the world. When fishing in Pennsylvania, it's done mainly around marshes, lakes, creeks, rivers, and runoffs. Also common is to fish around the hundreds of creeks and lakes for smallmouth bass, largemouth bass, Rainbow Trout, Lake Trout, and Walleye.
A couple of popular Pennsylvania techniques we specialize in, is fly fishing, sight casting and/or spin tackle fishing charters near Erie, Fairview, Duncannon, Goldsboro, and Philadelphia. On all our charters you have the option to fish with, lures, livebait or dead bait. All the Pennsylvania chartered fishing trips, we love and enjoy catering to family-friendly charters on all attractions along the Pennsylvania shoreline, offering several convenient options for your schedule. Starting at 4 hr trips, all the way up to 12-hour fishing trips for the dedicated angler at heart.
Top Things to do in PA
The fun of fishing is what's drives everyone to go, also why it was voted one of the Top Things to do in Pennsylvania. To make sure you do, we offer exciting fishing within a reach of a short trip, so schedule a Pennsylvania fishing charter and let your mini-vacation start off with a bang, we guarantee you will be hooked up!
Trips can be booked online 24/7, we also provide activities for bachelorette parties, bachelor parties, honeymoons, and corporate parties and most importantly just a fun fishing trip for you. Whatever the occasion, you don't need a reason, a charter fishing in Pennsylvania fun past time and a great way to enjoy life on the water.
Rules & Regulations
In PA all guest anglers do need to purchase a 1-day fishing license if fishing Lake Erie additional Erie Permit is required. As well if the charter is fishing for Trout or Salmon a specific permit os required. Please talk with your captain to which license is specific to your fishing trip
Types of Fishing
When Pennsylvania fishing, you can catch plenty of the local fish, commonly using flies, shrimp, blue crabs, and of course who don't want to use lures. Bass is one of the most popular fish in the nation to fish for, they can be caught year-round, but peak in spring and fall. Again, using worms, live-bait, and topwater lures.
Pennsylvania fishing charters offer a lot of water options. We commonly use trolling, bottom fishing, light or heavy tackle, jigging, and more.
When bottom fishing, we use heavy tackle for Walleye. These beauties live and love hanging around underwater structures. You can catch them mostly in deeper water, which in many cases is in state waters and have a very specific season to when they can be caught and harvested. You can catch them on cut fish as well, so most of the bait is cut fresh onboard the vessel. Leadgegs are one of the favorite places for Smallmouth, Walleye and Trout to hangout.
When fishing for Walleye, trolling is the most popular method. As they move around the water depths, you can find them at various latitudes, offshore and shoal waters alike. Feisty, Lake Trout, locally the favorite, flock around buoys and channels. We use lures and special Riggs, but we can also jig and see if Trout will chase it. Catch hard-fighting Smallmouth with a line testing 8+lb tackle. If you would prefer to try catching them on heavier tackle or fly, were happy to accommodate as well.
Search iOutdoors, Compare & Book the Best Pennsylvania Fishing Charters Today.
We are Pennsylvania Largest Charter Operation · No Reservation Fees · 7 Day Customer Service · Verified Reviews & Photos
iOUTDOORS PENNSYLVANIA FISHING CHARTER REVIEWS
Fishing in the Pennsylvania
★★★★★
"
We spent 3 days fishing with Captain Mark & Tom could not have asked for better guides!! My father who is 78 and who has some limitations, was fishing with my daughter and I. It was fantastic with my Dad. Everyone was very patient and helpful and gave us all an exceptional trip! We caught a ton of smallmouth bass, limited out on Walleye and laughed and enjoyed ourselves all day long. I would recommend iOutdoors to anyone who wants a guide in PA with an expert and who wants to have a fantastic fishing trip!
"
Great captain and experience!
★★★★★
"
Very nice fishing trip and well experienced Captain! Took us to best fishing areas and tour of the area. Highly recommend!
"
Awesome day
★★★★★
"
1st time to visit PA, so we booked a 6 hr morning fishing trip on 3/31/19. Went out, it was a fun day to fish. Overall we had a fun time and caught a lot of fish and released most all of them. We will do this again! Monroe, LA
"
BEST FISHING SEASONS IN PENNSYLVANIA
Firstly, Lake Erie is cold, somethines full of ice, so not the bese place for a fishing trip in January. Secondly, Presque Isle Bay does provide Ice fishing when weather is possible. Its possible to catch Steelhead and Trout.
Most importantly, the river fishing starts to get better, especially areas with current and additional water flow. Current constrats the fish and ist not uncommon to catch Yellow Perch and Walleye.
The creeks around Lake Erie start to melt, and will produce good populations of Brown trout. As you can access the deeper water, Northern Pike become avaiable as well.
Spring season bring the spawn of fish, the first to do is the Carp. Carp will concertrate in large numbers. Depending on weather the early Walleye season may also start, first at night.
Not only Walleye, you'll also have great luck fishing for Northern Pike, as well as Steelhead. Spawn may also start for Catfish in some locations, this will consentate the number of fish.
We love June for Smallmoth bass, they start to spawn including large amonts of Catfish. Smallmouth, if you want to catch them on a day trip, check shallow and clean waters.
Walleye peak season, starts as the temperatures rise. The fish move out to deeper waters, searching for colder water temps.
All around good month in Pennsylvania for Smallmouth Bass, Walleye, Perch, they all are good fishing. Some of the small lakes and creeks start to produce better then hte main lake.
There are, however, Largemouth and Smallmouth bass feed well in the fall, so still a great time although you may need to go deeper. The bait leaves the bay and coves and heads for deeper water, tend to need to follow the bait.
And most importantly, we now start to have fun, Steelhead get active, as well as Salmon start to move and become easy to catch as they head for the creeks. Yellow Perch fishing can still be caugth as well.
As the weather gets colder, fishing at Lake Erie slows down and the main action moves back to the rivers. Trout and Bass fishing are still good.
Back to winter, lake Erie start to freeze over and theres not much to do related to fishing. You can still find captain'scatching Steelhead way offshore, but it's cold!
TOP FISHING LOCATIONS IN PENNSYLVANIA
LOCAL PENNSYLVANIA INFORMATION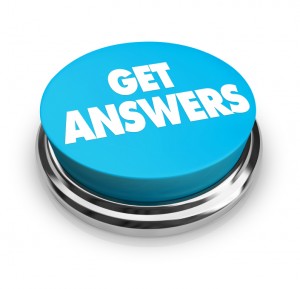 We want your fishing adventure to be the best possible. Check out what is going on in the Pennsylvania area for TOP Restaurants, Hotels, Bait and Tackle Shops, Marina…
Read more…
LEAVE A PENNSYLVANIA FISHING CHARTERS REVIEW
TRAVEL PARTNERS WITH TRUST IN OUR SERVICE:
Call us at +1 (888) 412-1117 and let's start planning your next Pennsylvania Fishing Charters!
For additional Pennsylvania, information is sure to go to Visit Pennsylvania.
Back to: >>Back to Fishing