Top Fishing Bachelor Parties
These days, it is widespread when bachelors and bachelorettes are planning destinations for their 'Last-Hoorah' parties. The people go somewhere warm and distinct from celebrating the last days of single living. So what makes for a good fishing bachelor party destination? Does it include parties that include scuba trips with fishing trips for boys? Is it the perfect place for your bachelor event? It's a great way to enjoy your single life with friends and family during your last bachelor moments.
Bachelor Party Fishing Trip
Many clients who book a fishing charter for a bachelor party want a fun activity to be completed without the craziness of managing the entire trip. So they can focus on strip clubs and binge drinking. A good outfitter will handle everything you need to relate to fishing and transportation and your food/drinks. Once on board, the Captain and Mate on your boat are there to support and help you with everything. A good charter will help you get centrally located around the boat, describe the areas, including hooking baits to rigging reels to catch fish.
Including providing fishing instruction if needed, and even cleaning the fish to create the best trip. In your planning, understand the fishing season. It's not always sailfish mahi-mahi, tarpon, bass, tuna, kingfish, or wahoo season. Know the plan ahead of time!
List the Top 6 Bachelor Party Fishing Destinations to consider and why?
Listen, there are hundreds of locations around the United States. From Texas on the coast of Corpus Christi to an inland location like lake mead in NV. It comes down to five main things. One, the time of the year, which eliminates a lot of places. Two, the type of trip you want to experience. Each location is generally specific to what the local market provides. Three, the destination. Is the activity a tiny bit of what you're looking for on your trip? Are you looking for great nightlife as well? Four, the angling. Is it good in that location during the time of year you want to go? Five, the outfitter. Is there an outfitter that can accommodate your specific needs during the dates you require?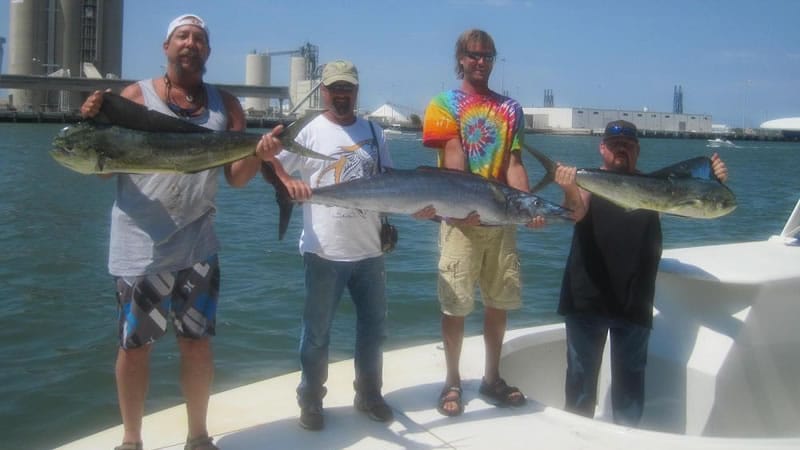 1 – Ft Lauderdale FL
The leading destination for all things, including fishing in Ft Lauderdale. The number one location for every after-hour activity you can imagine, including spectacular angling options. It offers incredible Ft Lauderdale deep sea and inshore charters for the likes of snook and tarpon. Minutes from the beaches also provide access to the everglades with excellent largemouth bass, exotic peacock bass, and the Asian snakehead. So start your bachelor party right with mutable days to battle some of the most sought-after species in the world. Parties of any size are available at this location and have unlimited accommodations. But, of course, alcohol flows through what is known as "Liquardale." After all, fishing makes you thirsty.
Not to mention, if looking for the Las Vegas casino atmosphere, Ft Lauderdale has mutable area casinos and gets into trouble. But, just in case the girls are attending, you'll also keep the wives and girlfriends happy with all the casual shopping and beaches.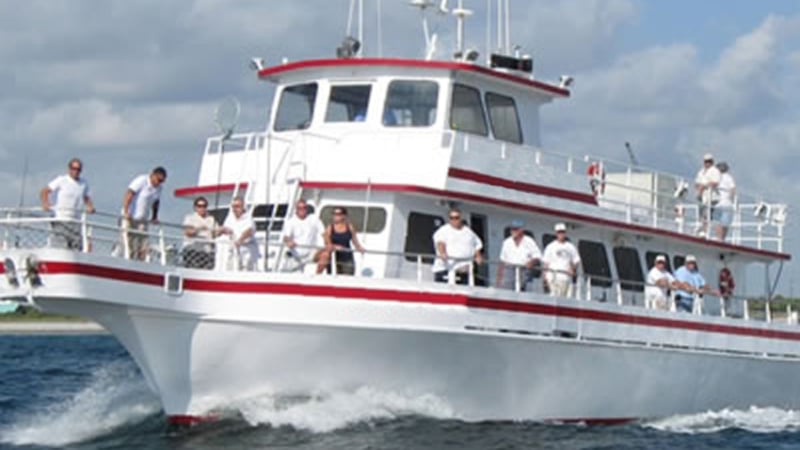 2 – Miami FL
Miami Bachelor Party Fishing charters is another excellent place for a bachelor party event. Miami has plenty to keep you occupied between downtown, South Beach, and Miami Beach. Miami has boats that can take over 20 people together. That right, your entire bachelor party can fish together on the same boat. You can bring the beer, food, and other drinks or have it fully catered. You have the option of a drift fishing boat or a typical sportfishing charter boat. Based on the season, Miami charters offer Swordfish, Sailfish, Marlin, Tarpon, Bonefish, Sharks, Tuna, Mahi Mahi, Wahoo, and Barracuda.
If you prefer to fish more on a bottom, this will benefit everyone so they can fish simultaneously. More fish are caught, you can fish Reefs for snapper and grouper. Miami's specialty and most famous fish is the stocked peacock bass. Miami provides customers an authentic high-end experience with access to beaches and fun nightlife.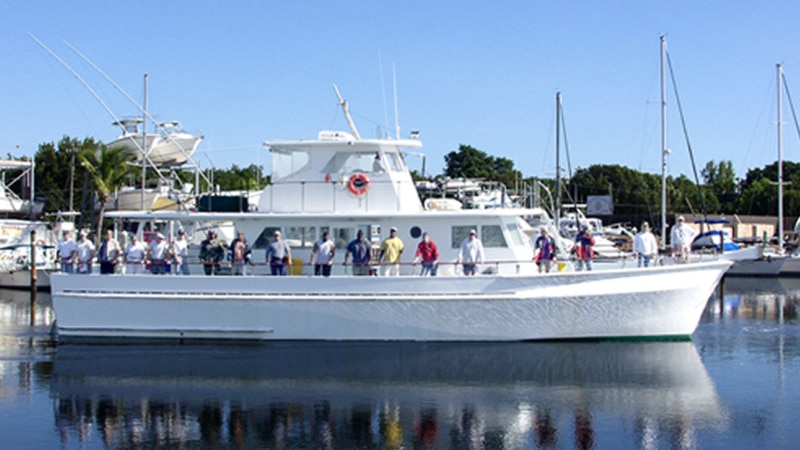 3 – Florida Keys FL
The Florida Keys are 125 miles long chain of islands with many great fishing destinations. They all offer deepwater, offshore experience, inshore, and backcountry experience, which is for Tarpons, bonefish, and permit fishing. Offshore charters are generally in the Gulf Stream, where can catch rapid Mahi Mahi, Grouper, Snapper, Tuna, and more. The time of the year is less important when visiting the Keys. It's more about the smooth journey than the fish, and there is always something biting. The Florida Keys is considered the sportfishing capital of the world for a reason. Some of the best fish caught in the Florida Keys is in Marathon. Although there are limited options compared to Miami and Fort Lauderdale, there's nothing wrong with a vacation to Florida Key. Plenty of options for anglers, incredible food, and lots of drinking establishments.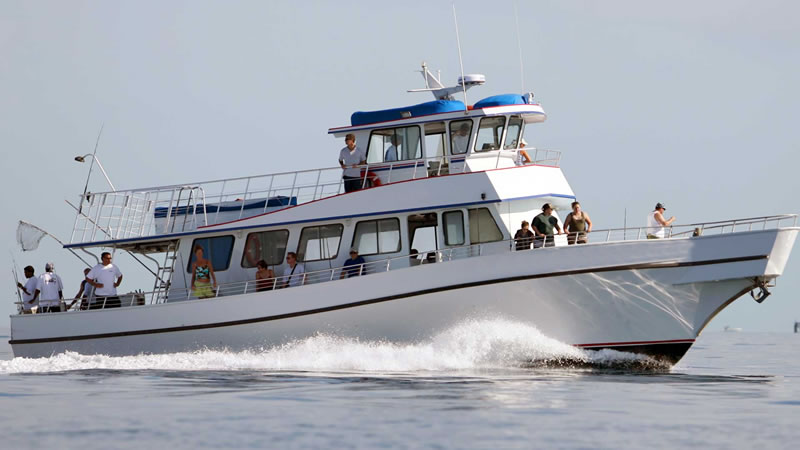 4 – New Smyrna Beach
New Smyrna Beach is not a tourist hotspot for many reasons: it's small, quaint, fun, and suitable in the middle of some of the best fishing in Florida. Daytona beach to the north and Cape Canaveral to the South will find lots to do after hours. But there is no need to leave New Smyrna and the friendly people. The weather is always beautiful most year-long, and catching is consistent. Offshore charters aimed at Wahoo, Kingfish, Mahi Mahi, and Sailfish are also attractive among bachelor parties. Try out a grand slam, the world-class redfish in the Indian lagoon, the inlets, and the river. Another option is cruising the Intracoastal by boat, enjoying the great food and drinks. This area is surprisingly good for bachelor parties and underlooked by many. Whatever you choose to do during your trip, look at New Smyrna; your group will forever remember it.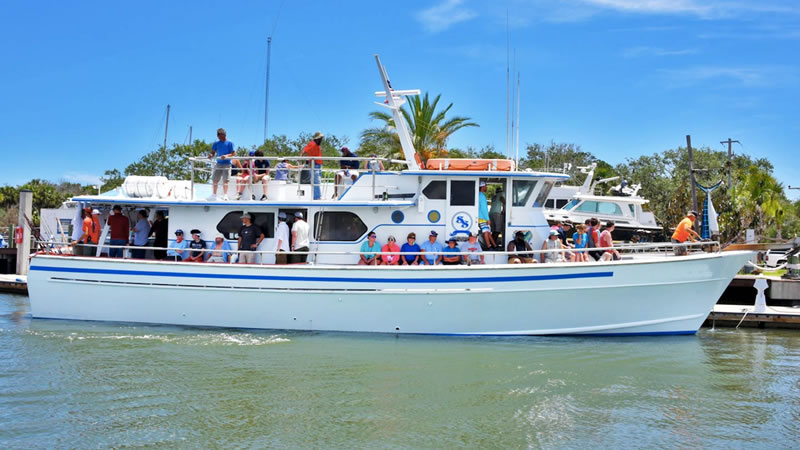 5 – Destin, FL
Destin has quickly become a top destination for bachelorette parties. Suppose you're a couple planning a joint bachelorette & bachelor party. Destin is the perfect city to consider among the rest. The tremendous coastal bars, live music, and fantastic restaurants make Destin an easy choice for a bachelor weekend of partying.
Common amongst many while in town, plan a fishing charter for the whole group. Destin has several great local watering holes and is more of a seasonal city than the others. So looking at the offseason can provide significant savings on everything. Destin is one of those towns that go from total capacity everywhere to almost no one—known for its spectacular deep sea angling, fantastic snapper season, and consistent inshore activity for redfish, trout, and more. It is an excellent destination if it fits your calendar timing and meets all your needs.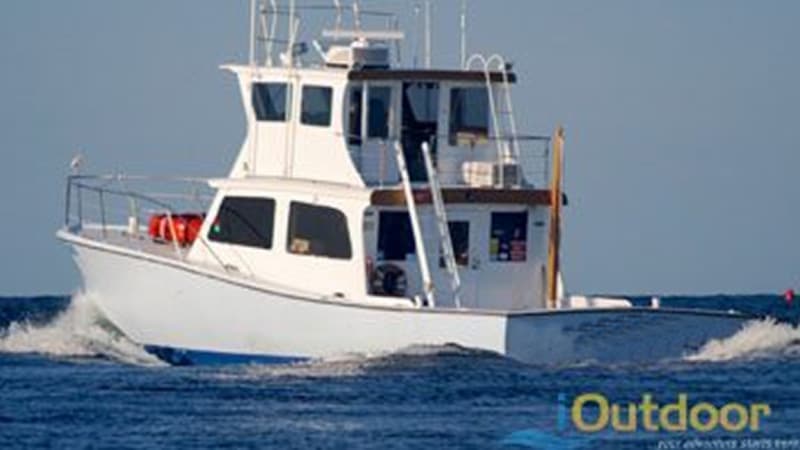 6 – Biloxi, MS –
The city of Biloxi is another favorite for bachelor groups. Pick any bar along the oceanside strip and enjoy a little bit of everything. But that's for the night adventures; head for a real Biloxi treat during the day. You can choose your experience when it comes to fishing. You can fish inshore and enjoy speckled trout, redfish, flounder, and sheepshead, to name a few. Or travel about twenty to thirty minutes into the ocean to select trolling or bottom fish, which is are both popular in this area.
If your trip is planned right, you can fish both inshore and offshore all in one day when visiting Biloxi. There is no reason to go to Vegas, this Sin City of the South is home to various events and casinos. Can provide every option you need at