MISSISSIPPI FISHING CHARTERS
MISSISSIPPI GULF COAST FISHING CHARTERS
Have you ever wondered "what can I experience in the outdoors in Gulf Coast?" On the Top of the Things to do in Mississippi, you will discover all that state has to offer. This means exploring out of your comfort zone or the sandy beaches. Whether you are traveling to Mississippi for business, family get-a-way or to try your luck at the casinos, getting outdoors is a must. A Mississippi Fishing Charter is one of the BEST ways to do so!
Mississippi Gulf Coast fishing charters include inshore and offshore or also know as deep-sea fishing. We now offer Mississippi fishing trips in Biloxi and Gulfport.
Our Mississippi fishing charters provide the opportunity to land the legendary Redfish the local favorite fish. But the Gulf coast charters are offered both for deep-sea and more popular inshore. While the Mississippi Gulf Coast has taken many hits, the last one by Hurricane Katrina was hard. Even with these natural disasters, the fishing in Mississippi has kept all its top traits.
Many anglers and professional Mississippi fishing charters call the water their home, the local tourism and casinos bring eager anglers from all other the world. When fishing in Mississippi, it's done mainly around marshes, lakes, creeks, and runoffs. Also common is to fish around the hundreds of grass islands and reefs for Cobia, Redfish, Sharks, Trout and more.
A couple of popular Mississippi techniques we specialize in, is fly fishing, offshore and/or spin tackle fishing charters near Horn, Ship Island, Gulfport, and the Bay. On all our charters you have the option to fish with, lures, livebait or dead bait on all the Mississippi chartered fishing trips. We love and enjoy catering to family-friendly charters on all attractions along the Mississippi Gulf Coast, offering several convenient options for your schedule. Starting at 4 hr trip, all the way up to a 12-hour fishing trip.
The fun of fishing is what's drives everyone to go, also why it was voted one of the Top Things to do in Mississippi. To make sure you do, we offer exciting fishing within a reach of a short trip, so schedule a Mississippi fishing charter and let your vacation start off with a bang, we guarantee you will be hooked up!
Trips can be booked online, we also provide activities for bachelorette parties, bachelor parties, honeymoons, and corporate parties and most importantly just a fun fishing trip for you. Whatever the occasion, you don't need a reason, a charter fishing in Mississippi fun past time and a great way to enjoy life on the water.
Rules & Regulations
Our guest anglers don't need to purchase a fishing license if the charter captain possesses it.
Charter operators fishing south of Highway 90 need to have a saltwater fishing license. From there and up to Interstate 10, they can have either a saltwater or freshwater license and further up north, they'll need a freshwater license.
All anglers who go fishing for Snappers, Groupers, Triggerfish, and Amberjacks, need to have and use non-stainless steel circle hooks when using natural baits.
Types of Fishing
Mississippi Inshore fishing, you can catch plenty of the local Redfish, commonly using shrimp, blue crabs, and of course who don't like topwater lures. Trout is one of the most popular fish in the nation to fish for, they can be caught year-round, but peak in spring and fall. Again, using shrimp, popping cork and topwater lures.
Mississippi Gulf Coast fishing charters offer a lot of water options. We commonly use trolling, bottom fishing, light or heavy tackle, jigging, and more.
When bottom fishing, we use heavy tackle for Red Snapper. These red beauties live and love hanging around underwater structures. You can catch them only in deeper water, which in many cases is in Federal waters and have a very specific season to when they can be caught and harvested. You can catch them on cut fish, so most of the bait is cut fresh onboard the vessel. Artificial reefs are one of the favorite places for Red, Mangrove and Vermillion Snapper to hangout.
When fishing for Kings, trolling is the only method. As they move around the Gulf, you can find them at various latitudes, offshore and shoal waters alike. Feisty, Cobia, locally called 'lemonfish', flock around buoys and anchored vessels. We use small catfish and white mullet as live bait, but we can also jig and see if Cobia will chase it. Catch hard-fighting Amberjacks with a line testing 50 +lb tackle. If you would prefer to try catching them on light tackle or fly, were happy to accommodate as well.
Search iOutdoors, Compare & Book the Best Mississippi Fishing Charters Today.
We are Mississippi Largest Charter Operation · No Reservation Fees · 7 Day Customer Service · Verified Reviews & Photos
iOUTDOORS MISSISSIPPI FISHING CHARTER REVIEWS
Great morning on the water
★★★★★
"
Chris and team did a great job with our group of five. They were prompt, very clean boat had us fishing and catching pretty quickly. These guys are pros, the company is solid. Made for a great day. Could not have asked for a better trip.
"
Unforgettable
★★★★★
"
I would like to take the time to tell all father's and fisherman of the trip that they should take there son's or themselves on if only once. The Mississippi coastal area has some of the best fishing if your looking for quality and quantity, it so good that my friend and I decided a while back that we will make this a annual trip. Anyway I want to tell you of the three greatest guide's you will ever meet, there name's are Mark, John, and Sam. Now I will say if you don't request these guide's your experience may not be as good as mine, these guide's are the best i have ever been around and are a lot of fun and have your interest at heart. I strongly urge you to call iOutdoors for the best trip you will ever have in your life and don't put it off. Thanks Preston
"
Full day fishing with Charter Captain
★★★★★
"
Had a great time on the charter. Captain was very helpful seeing it was my wife first time ever deep sea fishing. She is ready to go again which like music to my ears. iOutdoors, thanks for making it easy and so enjoyable. See you soon!
"
TRAVEL PARTNERS WITH TRUST IN OUR SERVICE:
BEST FISHING SEASONS IN MISSISSIPPI
Sailfish
season is the strongest and in full swing with
kite fishing
the best method to catch them.
Targeted Species:
Barracuda, cobia, kingfish, sailfish, wahoo, mangrove snapper, tripletail, blackfin tuna
Offshore fishing is filled with awesome fishing for Sailfish,
Wahoo
, and Blackfin tuna. Swordfish are deep below them.
Targeted Species:
Barracuda, amberjack, cobia, kingfish, sailfish, mangrove snapper, blackfin tuna.
Sailfish bite slows down.
White Marlin
can be caught and start to show up. Snook and Redfish can be caught inshore. Freshwater fishing for peacock bass starts to pick up as well.
Targeted Species:
Barracuda, amberjack, cobia, kingfish, sailfish, mangrove snapper, tripletail
Offshore fishing for Marlin is strong during this month for both Blue and White near the Gulf Stream. Yellowfin tuna can also be caught this time of year. Targeted Species: Barracuda, amberjack, Mahi, kingfish, white marlin, yellowfin tuna, tripletail, mangrove snapper
Peacock bass really starts to heat up this month. Large Snook can also be caught inshore. Targeted Species: Barracuda, Mahi, white marlin, snook, tarpon, yellowfin tuna, wahoo, peacock bass
Inshore fishing gets strong with Tarpon,
Snook
and Redfish in the backwaters of Lake Worth. Offshore reefs also start to produce some action.
Targeted Species:
Barracuda, Mahi, snook, tarpon, yellowfin tuna, wahoo, peacock bass.
Lots of great outdoor activities in Gulfport during this month along with great fishing everywhere. Targeted Species: Barracuda, mahi, snook, tarpon, yellowfin tuna, blacktip sharp, peacock bass
Offshore fishing for Wahoo is the strongest especially around the full moon. Targeted Species: Barracuda, kingfish, snook, tarpon, yellowfin tuna, blacktip sharp, peacock bass
Swordfish in the deep blue sea become the target this month. Targeted Species: Barracuda, kingfish, snook, swordfish, redfish, blacktip sharp, tripletail
Offshore waters fill up with Wahoo, Mahi-Mahi and Tuna. Targeted Species: Barracuda, wahoo, mahi-mahi, blackfin tuna, swordfish, redfish, tripletail
Sailfish begin to pick back up in big numbers for chances in catching the most you have ever. Targeted Species: Barracuda, amberjack, sailfish, wahoo, mangrove snapper, tripletail
Offshore Fishing dominates for Sailfish, Wahoo, Blackfin Tuna, King Mackerel, Barracuda, Amberjack. Targeted Species: Barracuda, amberjack, kingfish, sailfish, wahoo, mangrove snapper, tripletail, blackfin tuna
OUR MISSISSIPPI FISHING LOCATIONS
MISSISSIPPI FISHING CALENDAR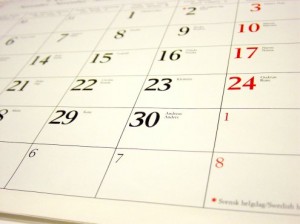 iOutdoor fishing calendar has all the information you will need to see what is biting and when! See what type of fish you will be reeling into the boat while you are traveling to Mississippi. If you need further information about when to travel and catch a species of your dreams, it's right here… Read more
LOCAL MISSISSIPPI INFORMATION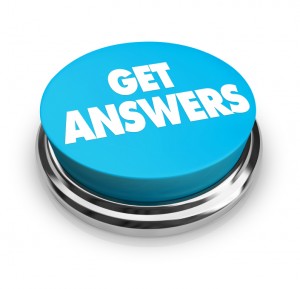 We want your fishing adventure to be the best possible. Check out what is going on in the Mississippi area for TOP Restaurants, Hotels, Bait and Tackle Shops, Marina…
Read more…
LEAVE A MISSISSIPPI FISHING CHARTERS REVIEW
Call us at +1 (888) 412-1117 and let's start planning your next Gulfport Fishing Charters!
For additional Mississippi, information is sure to go to Visit Mississippi.
Back to: >>Fishing Mississippi