Clearwater FL Fishing Captains
Back to: >>Florida Fishing
Captain Chuck has been fishing the waters on the Pinellas Gulf Coast for over 25 years! He has what it takes to bring in the fish. He knows where the fish are, their feeding habits, what fish will bite at different times of the year and weather conditions. His boat is small enough to get into the tightest backwater situations, yet roomy and stable enough to handle bigger seas and go out deep for the big grouper and other game fish.
Rest assured that you can book your charter with Captain Chuck at the helm and have complete confidence that you will walk away happy and well rewarded!
Mark has been fishing since he was a boy. He has been a USCG licensed captain for over twenty years as a full-time fishing guide! There is no fisherman in Tampa that has more knowledge of the Flats and Backcountry than Captain Mark!
You will be aboard his sleek and ever so stealth boat, sneaking up on the lurking fish of the shallows. His guidance will land you on top of the biggest and worst fish of Tampa's waters.
Join Captain Mark on a Flats adventure of a lifetime!
Capt. Paul: I have been fishing the inshore waters of
Tampa Bay
and Clearwater beach for 40 years now. As a teenager I started wade fishing the shallow flats of Sand Key and Honeymoon Island. My favorite fish to target are Redfish and
Spotted Sea Trout
.
Whether you enjoy live bait, artificial or fly fishing, I have what it takes to make your fishing trip memorable. Children are always welcome.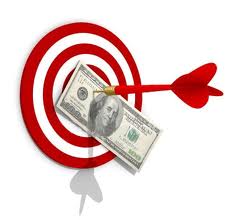 You have two ways of reservering a trips with iOutdoor.
Choose any of the BOOK NOW buttons on the site or simply call +1 (888) 412-1117
and talk with one of our reservation anglers. iOutdoor requires a small deposit of $50 at time of your reservation. If you must change or cancel your reservation, it must be done 24 hours prior to departure date.
1. If iOutdoor is forced to cancel a trip for any reason, a 100% refund will be made if another date cannot be arranged to your satisfaction.
2. iOutdoor can provide complete package trips with accommodations or recommend hotels/motels.
3. Tips are appreciated and are a very real part of the income of the crew. 15%-20% is typical for excellent service.
4. iOutdoor will clean, fillet and package the fish at NO additional charge, but be sure to check that this is not offered on all charters because of state laws.
Call us at +1 (888) 412-1117 and let's start fishing!
For additional Fishing information be sure to go to Fishidy.com.