Trout is a truly amazing fish. They are large, fun to catch, and offer a ton of meat for those who are lucky enough to catch them. This muscular fish gives great chase and fight when you catch them. The speckled sea variety is also stunning to look at and makes a fantastic mount.
Where do You Catch Sea Trout in Florida?
Sea trout are basically sea fish, and to find the best fishing spot, you may need to take saltwater fishing charters to Florida for a great area to fish. Trout tend to hang out around oyster shelves, very low under deep holes and caves, and they are rather reclusive. These fish also come closer to the shore when the currents are heavier, as heavy currents also bring the smaller baitfish to the shore.
Trouts are fun to fish. They put up a fight when you get one on the line. A full-grown speckled sea trout can measure up to 40 inches long and about 18lbs. So they can be quite large fish and even be the biggest one of your fishing trip.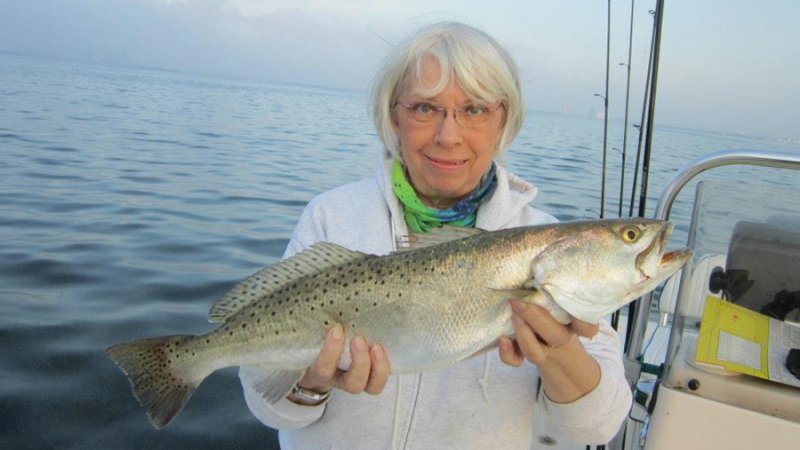 What is the Best Time To Catch Sea Trout?
The best time of day to catch sea trout is late at night or very early in the morning. Sea Trouts are the most active between 10 pm-2 am, so plan your trip in these hours to catch'em in abundance. These fish are not out and about during the general hours when you otherwise catch fish. If you are looking to catch a big sea trout, a night fishing trip is what you should go on. It is both fun and a great option for catching this type of moon-loving fish.
What is the difference between Trout and Sea Trout?
The main difference between normal trout and seatrout is their coloring and natural patterns. Normal trout keep themselves to the rivers and migrate every year, as we have all seen with the bears sitting by the side of the water to catch them as they leap. Seatrout is a bit more sedentary and is bigger as well. Sea trout are very big as they have more water and can evade capture longer.
Another difference is the way that you eat both. You can eat an entire fillet off of a rainbow trout easily, but with trimming of seatrout, you need to be a bit more careful. Sea trout are also less oily in overall texture when you do eat them.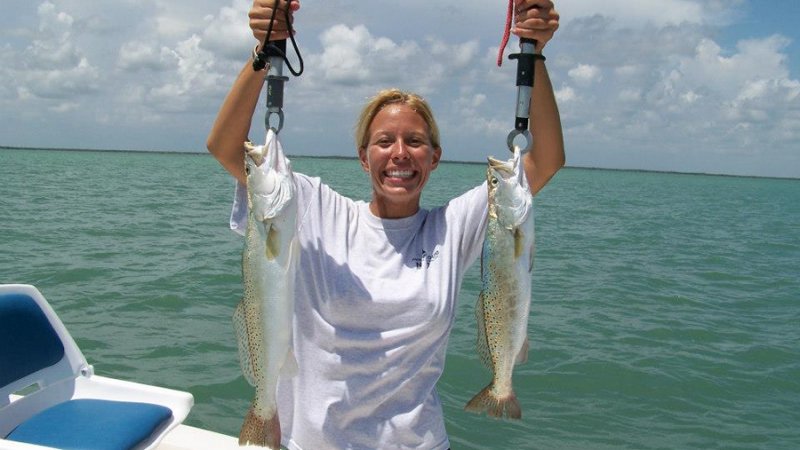 What Gear do You Need?
Trouts are deep-sea fish, so you'd require a bit heavier equipment to catch them. You'll need deep sea fishing rods with yellow bait or live bait. They are attracted to yellow baits or moving ones.
For catching a trout, if you are inexperienced with deep-sea fishing, you should get a fishing partner or a charter boat that will help you find the trout you are looking for. An experienced fishing partner can help you catch and reel in your fish, and they can help you find that trophy trout as well.
Best Lures for Speckled Sea Trout?
For artificial lures, the best options are the brightly colored Spinnerbaits or those that mimic the movement of a live fish.
You can even try with live bait to catch them as well. Live bait works best with this seatrout. It grabs their attention and lures them easily.
This doesn't mean you cannot catch them with artificial lures, but they are most attracted to live bait. Shrimp, pinfish, and greenbacks are all great choices for live bait to get the fish you want.
An experienced fishing partner or a charter with a professional guide can help you outfit your pole with the right baits to catch the fish you want. Using the right bait makes sure you will get that trophy trout that you have been dreaming about.
Trout are a fun fish to go after, and with the right tools and the right information, anyone can catch the trout of their dreams. iOutdoor has perfect fishing charters and guides to make catching trout a memorable experience.