Our Florida Fleet
Back to: >>Florida Fishing
iOutdoor has an incredible lineup of boats.
For our Florida fleet, We have hand selected and interviewed Captains for their fishing abilities, safety record, personalities, the equipment they use and very importantly, their fishing boats. Check out these boats below and see how you will be riding in comfort to the fishing grounds. Comfort and safety and style were all considered when selecting captains with the best boats. We have Egret, Maverick, Contenders, Hatteras, Sea Vee, Sterling and many more top of the line-custom boats in our Fleet.
Pick your city of choice below and read about the incredible fishing charter opportunities, available captains specific to your city, local information, weather, what to bring and common questions.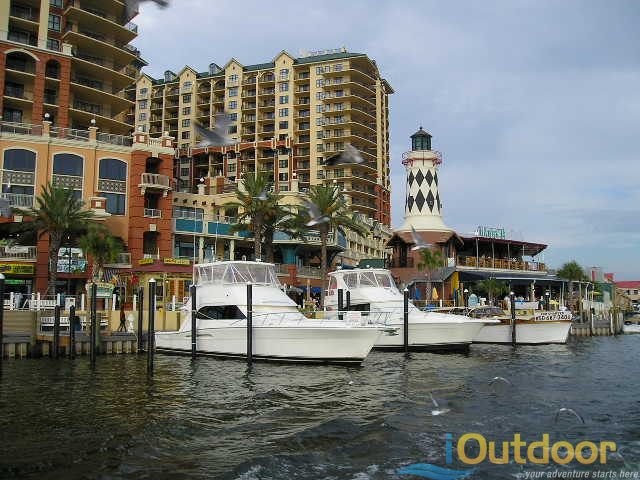 SKA Tournament winner 32 foot Regulator with twin V8 Yamaha 300's. This boat provides all the luxuries for fishing and family comfort – including stand up shower and full head. Run fast to the fishing grounds in this industry-leading boat.
21 foot Action Craft flatsmaster – skinny water boat with wide fishing deck provides spectacular stability and fishes in less than 2 feet of water.
The boat is equipped with a Yamaha 225HP and has all the bells and whistles for backwater fishing.
This well built 44′ Hulls Unlimited solid fiberglass charter boat with a 14′ beam that allows anglers to comfortably move around the boat. She offers plenty of fishing room and can easily handle a full crew compliment of up to 26 anglers and crew.
This 17'6" foot Stealth 'Flats' style boat is perfect for Mosquito Lagoon! Center console with fish around capability. Powered by 2008 115 Yamaha 2 Stroke Engine – fast, shallow, and stealthy 50 mph maximum 55 HSP Wireless Remote Motor Guide Trolling Motor Poled from Poling Platform (G Loomis graphite push pole) Anchored by Pro Stealth Power-Pole Anchoring System. Loaded with State-of-the-Art Features and used on National Redfish Tours!
19 foot 'Bay/Flats' style boat, Center console, Shallow flats fishing with excellent Fly fishing capabilities, Powered by 115 hp Yamaha 2 Stroke Engine – smooth and comfortable ride, 45 mph maximum with comfortable cushioned seating, 55 lb Minn Kota Trolling Motor, Poled from Poling Platform (Stiffy Push Pole). This boat provides a little more room while not compromising agility in the water! Plush!
22 foot 'Bay' style boat, Center console, Powered by 200 hp Yamaha 4 Stroke Engine – fast and comfortable ride, 55 mph maximum, 101 lb Minn Kota Trolling Motor, Anchored by Power-Pole Anchoring System. This boat will provide you with comfort, stable ride, and the ability to fish the inshore and flats!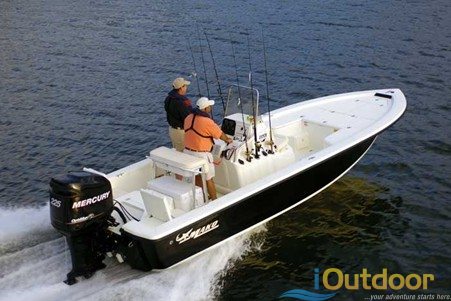 Powered by a pair of 480 H.P. Volvo turbo Diesels, that provide a comfortable 24 knot cruise that will get us to the fishing grounds quickly and comfortably. She offers a fully air conditioned salon with a full size couch, TV with DVD player, and Dinette. A full Galley (kitchen), that has all the accommodations of home with a fridge and freezer, microwave, and stove.
This custom rigged 22 ft flats boat with a tower allows your Captain to spot all the fish- while you land the bait at the mouth of a large fish! The sleek and stealth design allows for navigation in the narrowest of waters- while still providing a comfortable and quiet ride. Number of Anglers 4
The boat is small enough to get into the tightest backwater situations, yet roomy and stable enough to handle bigger seas and go out deep for the big grouper and other game fish. This pretty boat is fast and versatile. You will have all the room you need to catch the big ones! Number of Anglers 4.
You will be fishing aboard a 40 ft Hydra Sport Boca Grande that has passed a Commercial Vessel Coast Guard Safety Examination. The boat carries Coast Guard Approved Life Vests and Safety Gear as well as a Coast Guard Approved Life Raft. The boat is powered by two 225 4- Stroke Yamaha-Mercury's so you get out to the best fishing spots – FAST!
30 foot Contender with twin Yamaha 250's provides a fast stable ride to the honey holes – this boat was put in service in 2010 and is brand new.
Capt. Dan Purchased his boat new in 2009. The boat's hull design and hydraulic jack plate allows for very shallow running when fishing conditions require you to venture into the back country or shallow grass flats. For quite running a 101 pound thrust trolling motor pulls us around the mangroves while searching either snook or redfish. Two independent bait wells are installed to insure bait is not lost due too a faulty pump or a stopped up system.
This 18 foot Egret is regarded as the best riding and best all around flats boat ever made. It is actually 18 feet 9 inches long and has a ride that is unparalleled in the industry.
This boat has an incredible beam providing unmatched stability and is considered the only true "Self Bailing" flats boat made.
24′ Pathfinder. 225 4 Stroke Yamaha Engine. Boat has a Cobia Tower, 100 Gallon Live well and 36 Volt Minnkota Remote Trolling Motor.
This boat is designed for the hardcore angler, where performance, function, and durability are mandatory. Equipped with all the goodies- this boat is AWESOME!
Check out this 32 foot Twin Vee. The beam is 12′ wide which provides unmatched stability compared to equal length boats in their class. It is set up for Fly, Lite Tackle and Bait fishing. We are able to fish up to 6. ( it even has a head in the CC.) Cruise out to the fishing grounds in the legendary ride of a catamaran. The smoothness of these boats is incredible.
A 2011 24′ Pathfinder Tournament powered by the new Yamaha F-250 Offshore Series motor. She's equipped with a stand thru tower with a secondary control station. This Beauty is the top of the line for inshore and near shore fishing! It handles rough water extremely well and also allows to get in skinny water to target redfish and trout on the flats.
This gorgeous vessel is a 51 foot custom fishing boat is ideal for both family and business trips. She is powerful, and will get you out onto the fish in no time. Ride in style aboard this vintage luxury liner. Fully equipped with the best gear and tackle- you will
catch fish
! Number of Anglers 6. Can accommodate up to 16 passengers.
Our vessel is a 25.5 Pro-Line cuddy cabin with a port-a-potty, dual GPS chart-plotters/fathometers, dual VHF radios, and radar.
A world-class fishing adventure aboard a 34-foot Custom Venture Open charter boat. She's fully equipped with the latest gear and tackle and meets or exceeds all Coast Guard Requirements for safety equipment. This is a beautiful and comfortable boat! Number of Anglers 4.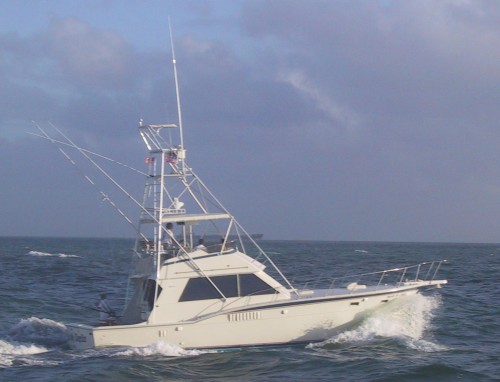 [/fusion_imageframe]Top of the line, customized, and fully rigged 46′ Hatteras Sport-fisher with all the amenities. She sports a fully rigged tower and twin GM 8-71 TI turbocharged diesel engines producing over 1000 horse power working down below. For fast action fishing in Fort Lauderdae this is the perfect sport-fishing boat to handle multiple hookups or hook ups with trophy size big game sport-fish. Number of Anglers 6.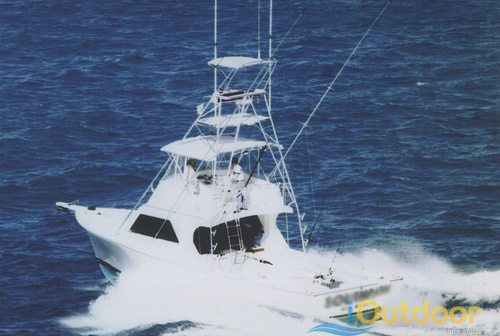 We offer a 45 foot Hatteras fully air-conditioned and refrigerated with 2 very clean heads (restrooms) and 4 fighting chairs in the cock pit along with 2 100 gallon plus live wells one under the deck and one above. We also have a full tuna tower for great visibility when off shore fishing and of course we have a big open bow for any sun seekers that just want to lay out and get some sun.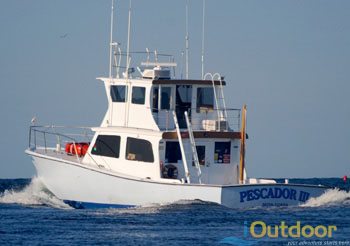 Our Fort Lauderhale Sportfishing charter boat is a custom built 41 foot Hatteras that is tournament ready, with cold air conditioning, refrigeration, a clean bathroom for the ladies and comfortable seating in the cabin.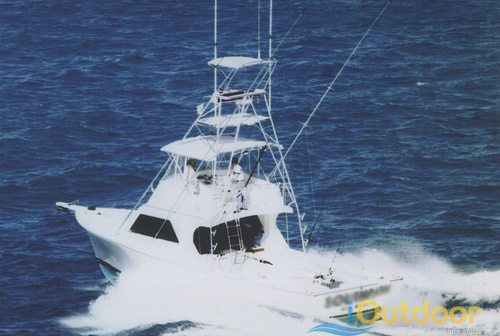 The Custom built 44′ Rybovich / Blackfin, one of the nicest Sport Fishing Yachts available for charter on Miami Beach. Fresh from a complete refit, insuring everything is clean and safe, it offers the finest fishing tackle available. Andy Mortenson was the master craftsman for Rybovich in the 1950s and 1960s. He built 20 boats under his name.
Climb aboard the luxurious 50′ Hatteras, air-conditioned and equipped with the world's only out side of the boat fighting chair! This beauty is renowned for her incredible strength and seaworthiness. Clean Restrooms. Number of Anglers 6.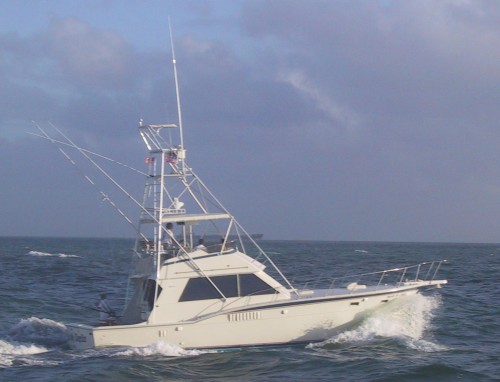 Our 42′ Custom Carolina is a classic in design and performance. Rigged with top-of the line fishing gear, twin 3208 Caterpillar engines, 8kw generator, navigational, and fish-finding equipment, she is a true fishing machine. The meticulously kept wood inlayed
interior will take you back in time to the days when fishing in Miami was as romantic in nature as the authors that wrote about it.
57 foot Custom Charter Fishing Boat maintained as Yacht quality! This twin diesel "battle wagon" will get you to the deep sea big game fishing grounds in comfort and luxury. Air conditioned at sea, roomy saloon, full galley, three staterooms, and two baths, she is like a home away from home! Entertainment center, television, Satellite TV at Sea , DVD, CD, WIFI, and stereo.
58 foot sport-fisherman boats. The deep sea fishing charter boats are fully equipped with a large tuna tower for spotting big game monsters, giant outriggers for spacing the baits apart and a giant flying bridge with a captain's chair as well as two fighting chairs.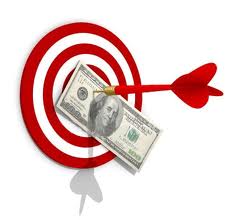 You have two ways of reservering a trips with iOutdoor.
Choose any of the BOOK NOW buttons on the site or simply call +1 (888) 412-1117
and talk with one of our reservation anglers. iOutdoor requires a small deposit of $50 at the time of your reservation. If you must change or cancel your reservation, it must be done 24 hours prior to departure date.
1. If iOutdoor is forced to cancel a trip for any reason, a 100% refund will be made if another date cannot be arranged to your satisfaction.
2. iOutdoor can provide complete package trips with accommodations or recommend hotels/motels.
3. Tips are appreciated and are a very real part of the income of the crew. 15%-20% is typical for excellent service.
4. iOutdoor will clean, fillet and package the fish at NO additional charge, but be sure to check that this is not offered on all charters because of state laws.
Call us at +1 (888) 412-1117 and let's start planning your Offshore fishing!
For additional Fishing information be sure to go to Fishidy.com.