INSHORE FISHING BILOXI MS CHARTERS
WELCOME TO BILOXI INSHORE FISHING
In Biloxi there is an abundance of creeks and backcountry rivers that provide fisherman with incredible Biloxi inshore fishing experience. In Biloxi Bay, it's a new adventure every time the boat leaves the dock. It is a high-quality habitat that produces Redfish, Sea Trout, Ladyfish, Jacks and many others. The Biloxi inlet allows Redfish, Trout and others to slip in and out seasonally with the tides.
About the Biloxi Charters
Biloxi Inshore fishing charters offer the ability to sight fish Redfish and Trout on topwater over the grass flats, this is a great thrill and both species are very good eating! Best time of the year? it's really about seasonal weather and time of the year. Biloxi has several bays and nearshore opportunities it's all about finding the fish or school of fish by following the bait.
Biloxi Fishing Guides
Our Biloxi Inshore fishing guides have over 300 years of total experience, so moving around the waterways until you're a castaway from that trophy catch is a daily process. And of course, your
Biloxi fishing guide
always has an eye open for something special like a shark or many other species living in a deep hole. The Biloxi Inshore
fishing charters
can be done with light tackle, it makes for a load of fun.
A gator-size sea trout will leave your mouth gaping as it charges your lure, painting a picture in your mind that will not fade for some time. There are some wild and beautiful spots in Biloxi, but it takes an iOutdoor local guide to know the best spots on any given day.
The on-the-water team at iOutdoors has that special knowledge and experience and are motivated to show you the best experience possible.
Search iOutdoor, Compare & Book the Best Biloxi Inshore Fishing Charter Today.
We are Florida's Largest Charter Operation · No Reservation Fees · 7 Day Customer Service · Verified Reviews & Photos
BILOXI INSHORE FISHING TRIP OVERVIEW
Trip Core Details
Region: Biloxi
Duration: 4, 6 & 8 hour options
Cancellation: 12 hrs in advance
Bad Weather: Full Refund if Cancelled
What's Included
Cooler, Ice and Bottled water
Professional Captain
All Fishing Equipment
Boat & Fuel
All Fishing License
Amenities
Fishing Chairs
Life Jackets
All Fishing Equipment
Boat & Fuel
Fish Cleaning
What's not Included
Certain livebait when desired, maybe additional. Captain will tell you in advance of trip.(optional)
Food, specialty beverages or snacks (Alcohol is permitted)
BILOXI FISHING CHARTER REVIEWS
Look no further...
★★★★★
"
We capped off our vacation with iOutdoor fishing charter on an afternoon trip. Highly recommend them. They're knowledgeable, experienced, hardworking, and overall great guys. And they take care of every element in their control. We walked away with our limit of Snapper and can say that Captain earn their high ratings.
"
Mega Great Time!
★★★★★
"
Excellent first time out on a fishing charter with my son who is super passionate about fishing. Captain Mark was outstanding, and the fishing was fantastic! The Cobia are a lot of fun to bring in. We grilled up an amazing dinner and brought home many more to share with family and friends.
"
What a RIOT!
★★★★★
"
HIGHLY recommend iOutdoors an absolute blast. Captain Mark was super knowledgeable and easy going guys. They made the entire trip relaxing and fun but most importantly..... we caught fish and stayed on them easily pulling a 4 man limit. We will be back for sure.
"
>>Read All our Reviews>>
How long does it take before we start fishing?
iOutdoor
2018-05-21T13:41:11+00:00
The drive takes different times for different locations and styles of charters. Most inshore and freshwater charters take a 5 to 15 minute boat ride before starting to fish. The offshore charters are ones that can vary based on weather and species of fish the captain is fishing for. It could be 15 minutes, but up to 45 minutes. Again refer to your captain on his call with you and he can provide a detailed plan.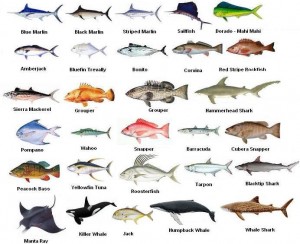 Species:
the Redfish, Trout are seasonal in Mississppi waters. Fish can be found in inlets, back-country mangroves and flats. Redfish on light tackle and fly rod are a favorite method for serious anglers.
Location Biloxi Inshore Fishing Charters
Have additional Questions? Contact us below...
Other Biloxi Fishing Charters
Leave a Biloxi Fishing Review
TRUSTED BY LEADING TRAVEL PARTNERS:
Call us at +1 (888) 412-1117 and let's start planning your Biloxi Inshore Fishing Charters!
For additional Biloxi information be sure to go to Visit Biloxi.
Back to: >>Biloxi Mississippi