Boat Rentals in Florida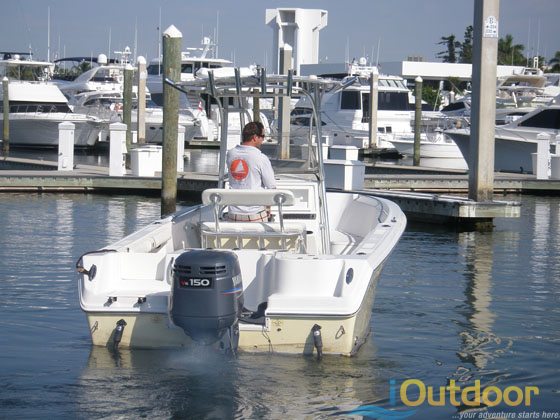 Florida
is a boater's paradise. In any location in Florida, you will never be more than 50 miles from
saltwater
and more than a few miles from a navigable freshwater lake. There are endless opportunities to enjoy a day on the water. Which will provide some great adventures, asking, tubing, sunning, or
fishing
. There is no better affordable way to explore our beautiful waters than
boat rental
. Then exploring than on your OWN at your OWN pace!
iOutdoors can provide a rental boat either with or without a captain- in size and style that will fit your exact needs. Cruise our inland rivers and estuaries for backcountry fishing, relax on a pontoon boat for jigging or bottom fishing or go offshore for and exciting ocean fishing adventure!
All of our boats are in pristine working condition and are meticulously maintained. You will be riding in style on one of the many boat rentals we have to offer in the wonderful state of FLORIDA!
Reasons for Renting a Boat in Florida?
A birthday party, a romantic cruise. A deep-sea fishing trip. A gathering with friends for a pontoon adventure. With miles of generous coastline and easy access from destination all-round Florida to the Atlantic Ocean or the Gulf of Mexico. The ever-popular relaxing on one of the many lakes and rivers Florida has for boating.
With the huge growth in boating in Florida, it doesn't mean you need to own a boat. But you can still enjoy the lifestyle of the rich and famous by cruising, sailing, and boating through the Sunshine State's quickly accessible waterways. Now it's easier than ever to get a rental boat in Florida and start the next adventure in your life.
Comparing your choices?
The evaluation of online boat rental services which match renters with boat owners to help you plan your getaway. It has allowed the industry for customers to become very unre