Boat Rentals in Florida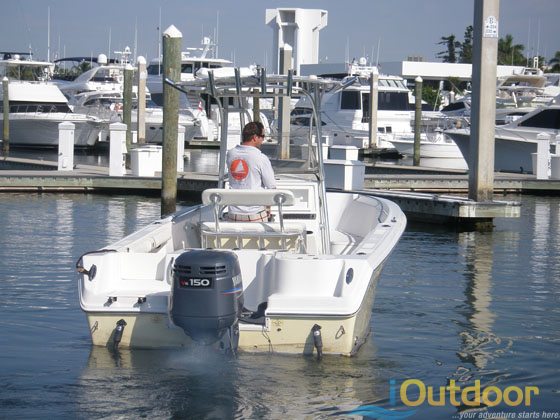 Florida
is a boater's paradise. In any location in Florida, you will never be more than 50 miles from
saltwater
and more than a few miles from a navigable freshwater lake. There are endless opportunities to enjoy a day on the water. Which will provide some great adventures, asking, tubing, sunning, or
fishing
. There is no better affordable way to explore our beautiful waters than
boat rental
. Then exploring than on your OWN at your OWN pace!
iOutdoors can provide a rental boat either with or without a captain- in size and style that will fit your exact needs. Cruise our inland rivers and estuaries for backcountry fishing, relax on a pontoon boat for jigging or bottom fishing or go offshore for and exciting ocean fishing adventure!
All of our boats are in pristine working condition and are meticulously maintained. You will be riding in style on one of the many boat rentals we have to offer in the wonderful state of FLORIDA!
Reasons for Renting a Boat in Florida?
A birthday party, a romantic cruise. A deep-sea fishing trip. A gathering with friends for a pontoon adventure. With miles of generous coastline and easy access from destination all-round Florida to the Atlantic Ocean or the Gulf of Mexico. The ever-popular relaxing on one of the many lakes and rivers Florida has for boating.
With the huge growth in boating in Florida, it doesn't mean you need to own a boat. But you can still enjoy the lifestyle of the rich and famous by cruising, sailing, and boating through the Sunshine State's quickly accessible waterways. Now it's easier than ever to get a rental boat in Florida and start the next adventure in your life.
Comparing your choices?
The evaluation of online boat rental services which match renters with boat owners to help you plan your getaway. It has allowed the industry for customers to become very unreliable and unstable for new renters. It lacks the oversite, and the online demand is allowing failures in safety, quality control, and most importantly maintenance of the crafts you are renting. As an example, our operations in Kissimmee and Orlando Florida have industry-leading services for over 9 years with the 5 start review rating for this long.
We are not suggesting companions like AirBNB are not reliable. In the online world of rentals, there are two vendors, the tech companies like Boatsetter, Getmyboat, Sailo which simply list independent boat owners boats for a commission. Then there are companies like iOutdoors, which is sold on AirBNB, Expedia, TripAdvisor, and many others where the regulations, insurance other items are required and held to a higher stand for consumers. Travel brand providers understand the value of customers and your entire experience is incredibly important to them. This is why you find them working with only companies like iOutdoors to bring you that separation in service travelers deserve.
With iOutdoors?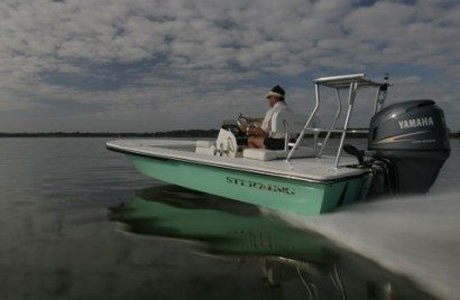 Take the family out for the day or reserve a cruise for two. Enjoy an afternoon sail or head out to the water for a snorkeling adventure.
With iOutdoors, you can choose from more than 400 locations, not only nestled along the Florida coastline, but also available for lakes, rivers, and the Intracoastal Waterway. You'll find everything from bass boats to deck boats to sailboats and pontoons with the company, headquartered in Fort Lauderdale.
With an inventory of boats are all private boats and we have options with the charter captain and without. iOutdoor owns all rentals to make sure vessels are in good working order and are well maintained. Depending on the rental, you can captain the boat yourself or again hire a vessel with a captain.
Giving more people access to outdoor adventures via Florida boating is one of many goals of iOutdoors.
Some of our boat rentals include specialty services such as fishing charters, fishing lessons, or pontoon boats to make it a total experience for everyone of all ages.
But Florida's plentiful waters make boating an adventure anytime. "In Florida, you can take a boat out, dock at a restaurant and have lunch or dinner".
Concierge Service 2nd to none!
iOutdoors also has a concierge service to help customers navigate complex rentals and to make special requests, like food and drinks for a bachelor's party or a family reunion. Inventory coves mutable items, ranges, and topics, this is why our industry-leading concierge service standout amount other in the industry. Every boat is ensured, a security deposit may be taken and gas is NEVER extra, depending on the rental.
Half-day and day-use rentals are most common, but overnight rentals are becoming more popular and available upon request. "There are many more options for boating in Florida, way more than comparable places in the U.S.
"Most of our customers are tourists, but an equal amount of local users that do not want to own a boat. They all love exploring Florida from different perspectives, doing things exciting on the water which you can't do at home or in the office.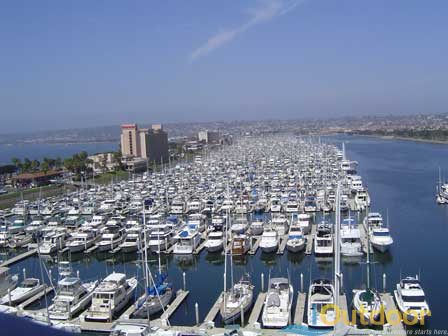 iOutdoor has the
BEST Boats
and fishing
Equipment
in the state of Florida. Our fleet is: clean, modern and
Coast Guard Certified
for your safety and enjoyment. Prior to your launch, iOutdoor will provide all of the
Safety
information you will need to operate the vessel. We make sure you understand the operation of the boat, safety gear and how to obtain help in an emergency prior to launch.
iOutdoor ensures your vessel will fit your needs and budget. Met with friendly and knowledgeable staff that will answer any questions you may have; including where to stay if an overnight stay is necessary, what areas will yield the best results for the adventure you are looking for, appropriate boat size for your party and planned activities, etc. Whatever your Boat Rental needs may be, iOutdoor will make it happen!
Even though you may not be roughing the
deep seas
in the rental boat, some people still suffer from seasickness. The problem generally with getting sick on a boat is you are stuck, with nowhere to go.
Boat rentals
offer a unique different sustenance for you on the water. If you feel you would be or are prone to seasickness, take the necessary precautions number one.
iOutdoor has noticed that taking your
sea sickness
medicine is best before the launch. It typically has little or no effect once you are already feeling sea sick. If you do get sick, you have control and the options to head for land.
You have two ways of reserving a trip with iOutdoor.
Choose any of the BOOK NOW buttons on the site or simply call +1 (888) 412-1117 and talk with one of our reservations. iOutdoors requires a small deposit at the time of your reservation. If you must change or cancel your reservation, it must be done 12 hours prior to the departure. Your date and reservation are fully refundable.
1. If iOutdoor is forced to cancel a trip for any reason. A 100% refund will be made if another date cannot be arranged to your satisfaction.
2. iOutdoor cannot provide the boat you reserved do to uncontrollable maintenance items you will be fully refunded.
3. When renting boats. tips are necessary like with charters. But if the boat is cleaned and serviced well, you have the option to tip the crew for excellent service.
4. iOutdoors will clean, fuel, and service the boat after the rental. NO additional charges like others. But be sure to check that this is not offered on all rentals do to Rental state laws.
Call us at +1 (888) 412-1117 and let's start planning your Offshore fishing!
For additional Rental information be sure to go to VistFlorida.com.
Back to: >>Boat Rentals