FISHING PANAMA CITY FLORIDA
>>Florida Fishing
Fishing Panama City Florida
Panama City – Bottom fish for Grouper, Snapper, Cobia
Fishing Panama City Florida:
The Grand Lagoon! Panama City is an angler's paradise for Spanish Mackerel, Bluefish, Redfish, Trout, Grouper, Amberjack and Shark. iOutdoor can put you on these most sought after game fish.
Charter a boat for the BEST offshore fishing possible! Take an Offshore Charter for a fun and economical way to drift fish the thousands of wrecks and reefs! Inshore and Flats fish for Tarpon, Permit and Cobia.
Our Panama City and Emerald Coast fishing charters are convenient to these towns and cities: Rosemary Beach, Inlet Beach, Seagrove, Seaside, Alys Beach, Seacrest and Panama City Beach. So where ever you may be staying, there is a fishing adventure afoot!
Just call us at +1 (888) 412-1117 and let's start planning your Fishing Panama City Florida trip.
Panama City's finest Captain's and Crew's are motivated to show you the best fishing experience!
Panama City Fishing Options
Tuna and Wahoo and Cobia – Ohh my! There are so many tasty fish off the Panama City Florida waters in so many places, you will have a blast Deep Sea/Offshore fishing in one of iOutdoor's charters!..Read More…
Take a charter out to explore the Deep Seas, Backcountry, Wrecks and Reefs of Panama City! The BEST fishing anywhere in the WORLD! The Gulf offers fish of so many diverse species- fishing simply doesn't get any better than this!..Read More…
With miles of shore line, Inshore saltwater fishing in Florida's Panama City is endless! Surf cast from one of the beautiful sandy beaches, wade in the backcountry to sight fish for Redfish and Trout, or experience the explosion of a Tarpon or Snook breaking the surface of the shallow pristine Inshore grass flats!..Read More…
Our Locations in Panama City
We have many convenient locations where we run our boats from, here are few you can select from or call us to find one near you:
Panama City Marina: 1 Harrison Ave, Panama City, FL 32401
646 Bay Point Marina 3824 Hatteras Lane, Panama City Beach, FL 32408
Know your Fish in Panama City
Panama City offers a fishing adventure extravaganza! There are so many species, you never know what you'll pull into the boat! Fish the thousands of wrecks and reefs for every kind of Grouper, Snapper and Cobia- or fish the inshore for Permit, Tarpon or Reds. Check our list of fish native to Florida! Read more…
Snook
Snook are seasonal in Florida waters. They can be found in inlets, backcountry mangroves and flats. Snook on light tackle and fly rod are a favorite method for serious anglers. Snook like live bait best like shrimp, crabs and fingerlings but will take artificial and flies. Read more…
Trout
Speckled trout are a river, backwater and flats favorite. They are good eating and are fun to catch on live shrimp under a popper cork. Speckled trout hit surface lures in the mornings, and buck tails jigs really anytime of the day! Drift fishing across a grass flat- watch out! Read more…
Local Panama City Information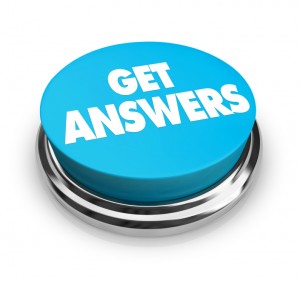 See what is happening in Panama City , Florida! The hottest tackle shops, marinas, hotels, and restaurants are all right here! Read more…
iOutdoor Panama City Reviews
Call us at +1 (888) 412-1117 and let's start planning your Fishing Panama City Florida Adventure!
For additional Panama City information be sure to go to Visit Panama City.