FISHING PALM BEACH
Palm Beach – Bottom fish for Grouper, Snapper, Cobia
Fishing in Palm Beach, Florida:
Welcome to Palm Beach- Florida's premier fishing destination! In just minutes from our dock you can be deep sea fishing in the amazing waters off of Palm Beach- home to a wide variety of species including Marlin, Sailfish, Dolphin, Wahoo, Sword Fish, Shark, Tarpon and Kingfish.
The gulf stream passes just miles off the Coast of Palm Beach bringing in nutrient rich, cobalt blue waters teaming with fish. Pursue your favorite game fish for an unforgettable day of outdoor adventure! iOutdoor offers fishing at its finest.
Start planning your Palm Beach Fishing trip!
Call us at +1 (888) 412-1117 and let's start planning the Fishing Palm Beach Florida adventure you want.
Our Palm Beach Captain's and Crew's are motivated to show you the best fishing experience!
Palm Beach Fishing Options
PALM BEACH PEACOCK BASS FISHING TRIP
Peacock bass fishing in Palm Beach has become overwelemly the most popular species of fish to catch in freshwater or saltwater. It's some of the best action for fishing that you will ever experience. Located on Lake Ida and Lake Osborne in Palm Beach county in the middle of urban america located close to everyone. There is not a place that our Captains have not uncovered, fish for trophy peacock bass, clown knife fish and largemouth bass…[Read More…]
PALM BEACH BASS FISHING TRIP
Palm Beach has the most famouas lake in the world, Lake Okeechobee. It's some of the best bass fishing you will find anywhere, we call it the the land of the giants. iOutdoor offers bass fishing fishing trips out of downtown Palm Beach to literally the best destination in the world. There is not a BASS that our Captains have not uncovered, fish for trophy largemouth bass, crappie, bluegill…[Read More…]
PALM BEACH INSHORE FISHING
With miles of shore line & Intercoastal waterways, Inshore saltwater fishing in Palm Beach area is endless! Run the Beach to sight fish for Snook and Tarpon. iOutdoor offers inshore fishing trips in literally every nook and pool of Palm Beach county for all the top species with the best area captains….[Read More…]
PALM BEACH DEEP SEA FISHING TRIP
Tuna, Wahoo and Mahi Mahi – Ohh my! There are so many tasty fish off the Palm Beach Florida waters in so many places, with iOutdoors you will have a true Palm Beach Deep Sea Fishing Adventure during your fishing charter! We have the best equipment and the top Captains to track down the big-water game you seek: Sailfish, Mahi Mahi, Swordfish, Grouper and Wahoo…[Read More…]
PALM BEACH SPORT FISHING
Palm Beach is the Sport Fishing Capitol of the Southeast! FANTASTIC Sport fishing offered be iOutdoor, Sport fishing trips out of Palm Beach to literally for every species that swims in the sea. There are many HOT SPOTS that our Captains have, and depending on the trip you will uncovered them all! Fish for: sailfish, Wahoo, shark…….[Read More…]
iOutdoor Palm Beach Reviews
Better than expect!
★★★★★
"
Guide was excellent, Dave called prior to my outing to discuss the type of experience I was looking for and he met all of my expectations. Knows the lake and can put you on fish.
"
Bass Fishing with Dave Lauer
★★★★★
"
3 of us fished with Dave Lauer at Lake Okeechobee, met at Slim's Marina for bait and launched at the boat ramp nearby. We were in the boat leaving the boat ramp at the crack of dawn and we fished all morning and caught a lot of fish. So many, we lost track of the count. Each of us caught at least one bass over 4 lbs, one of us caught one about 5 lbs and all of us caught at least 6-8 bass and several channel catfish. We caught fish nearly non-stop and really didn't have time to eat lunch. Fishing with Dave was like fishing with a family friend, he was comfortable to fish with, funny and he really put us on the fish. Any time I'm bass fishing near Okeechobee Dave Lauer is the only guy I'll go with. He's a confident pro and knows bass. All of us said his was our best day of fishing- ever. Here's one the the biggest bass my son caught. What a day!!
"
Awesome day on the water.
★★★★★
"
Dave was extremely knowledgeable and very helpful with putting us in the right spot for the wind and sun conditions. I caught several fish and Dave took awesome pics of the biggest ones. I caught several more than expected. I will definitely do another trip with Dave on my next trip to Florida.
"
Palm Beach Florida Weather
Palm Beach Florida Weather
88°
Weather from OpenWeatherMap
Palm Beach Fishing Calendar
iOutdoor Palm Beach fishing calendar has all the information you will need to see what is biting and when! See what type of fish you will be reeling into the boat. Read more..
When spending multiple hours in the outdoors, it is best to be prepared! Dress in layers, wear light colored clothing- preferably long sleeves to protect from the sun. Bring Sunscreen- nothing ruins a trip faster than a bad sunburn. A wide brimmed hat helps shield your face and keep you cool.
Wear comfortable shoes with non-scuff soles (tennis shoes are perfect) Polarized sunglasses a great choice, light jacket, rain jacket are all things you may consider taking on your charter. Don't forget to bring the camera. You will also need to bring your own food and speciality beverages!
Even though you may decide not be rough the deep seas waves of the Ocean, while Palm Beach fishing the water movement can still get you sick. Some anglers can still suffer from seasickness on boating adventures. If you feel you would be or maybe prone to seasickness no problem, just take the necessary precautions ahead of time.
iOutdoor recommends that taking an over the counter seasickness medicine starting the day before works best let the body actuate. Then again in the morning before arriving, it typically works ten times better doing this procedure even for those of you that really don't like it. Remember the seasickness medicine will have little or no effect once you are already feeling seasick.
iOutdoor Palm Beach Captains are driven to provide you the best and most successful fishing experience possible!
First and foremost your SAFETY is of utmost importance. All of our Captains are Professional, Experienced, and Coast Guard Certified.
iOutdoor Captains are selected based on their fishing success, safety at sea and the condition of boat and equipment. iOutdoor will have all the fishing tackle, bait, gear and licenses required catch the trophy fish you want. If you have a special lure or fishing rod you would like to use, bring it along!
We want your trip to be a safe, successful, and exciting adventure that you will enjoy telling your friends and family about -with the pictures to prove it! Get your Palm Beach Fishing adventure started NOW! Simply fill out the form on this page or call +1 (888) 412-1117 to book your Palm Beach Fishing trip. iOutdoor friendly and knowledgeable staff will answer any questions you may have; including: where to stay if an overnight stay is necessary, what fishing areas will yield the results you are looking for, appropriate boat size for your party, etc. Whatever your needs may be, iOutdoor will make it happen for you!
Our Locations in Palm Beach
We have a convenient location wherever fishing Palm Beach, here are few you can select from or call us to find one near you:
2626 Lake Driver, Singer Island, Riviera Beach, Florida 33404
400 North Flagler Drive, Suite A, West Palm Beach, Florida 33401
Town Docks, 500 Australian Avenue, Palm Beach, Florida 33480
98 Lake Drive, West Palm Beach, FL 33404
Local Palm Beach Information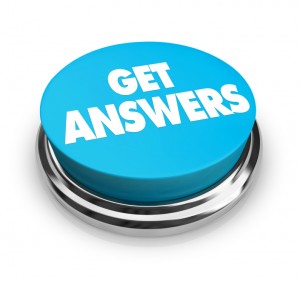 Local Palm Beach Information
We want your fishing Palm Beach adventure to be the best possible. Check out what is happening in the Palm area! Restaurants, hotels, bait and tackle shops, marina information!
Read more…
Call us at +1 (888) 412-1117 and let's start planning your Palm Beach Fishing adventure now!
For additional Palm Beach information be sure to go to Visit Palm Beach.