LAKE BLUE CYPRESS FISHING CHARTERS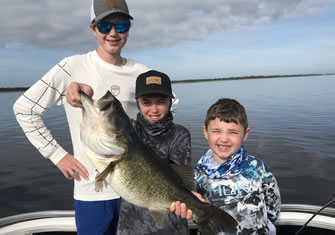 Lake Blue Cypress Fishing Charters welcomes you in Lake Blue Cypress, located on the Treasure Coast of Florida around 20 miles west of Vero Beach, covers 6,555 acres land of prime central Florida.
Lake Blue Cypress is located at 27°45′15″N 80°44′37″W. It is the headwaters of the St. Johns River. The lake is 21 mi (34 km) in diameter and it's around 6,500 acres (26 km²). It is in the west of Fellsmere, 11 miles away. Towards north is Palm Bay, to the west is Yeehaw Junction, and in the east is Fellsmere.
The bluish glow of the lake's cypress trees is the main factor for lake's name, as the morning sun reflects off the lake's surface.