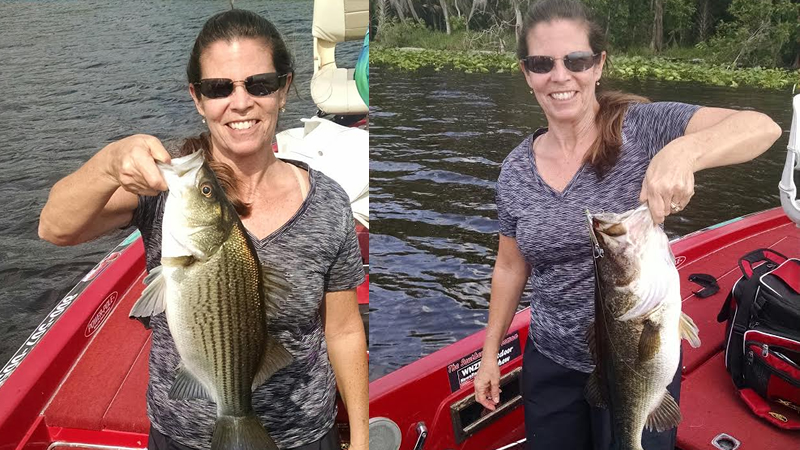 Steel Shad Lure Florida Bass Fishing
Today, I had the pleasure of fishing with Dwayne and his wife Linda. They were traveling around the state of Florida and wanted to take a stop on the St. Johns River. Outdoor Adventures are what they love to experience when traveling Florida.
The bass are schooling with water levels becoming lower due to the warm weather. You were able to see a multitude of fish blowing up bait fish.
Most of the quality fish we caught today though were on deep schooling fish using the Steel Shad Lure. We could not get them to blow up on our artificial baits.
Dwayne caught a number of largemouth bass on the Steel Shad and Linda caught her first ever hybrid striped bass as well. A hybrid is a striped bass and a largemouth cross bred.
Dwayne and Linda had blast fishing with me and I am looking forward to fishing with my new friends again.
For everyone else out there, for all your fresh and salt water needs, contact iOutdoor today and we would be glad to help!
Come Catch Yours Today with Captain Steve Nieomeller on the St. John's River.
If you enjoyed this report with Captain Steve Niemoeller, you might also enjoy afishing report from the same area.
Don't forget to follow us on Facebook, YouTube, Twitter and Instagram.