Kayak Fishing in the USA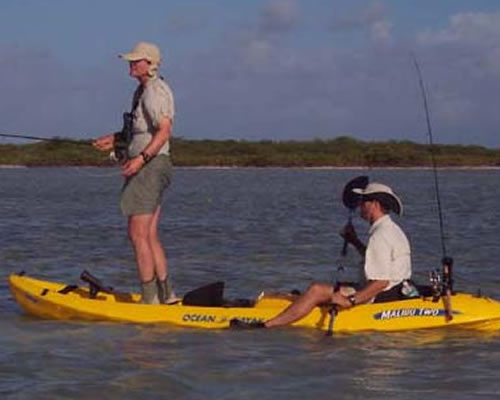 There is absolutely nothing like exploring the waters of a particular destination on a Kayak. When it comes to getting outdoors and being one with nature, hopping on board a Kayak is a fantastic way to experience what your destination has to offer. If you love to fish, Kayak Fishing may be a great way to hook into some hard-fighting species that your destination has to offer.
Fishing from a Kayak has been utilized for centuries. We believe it is the challenges that come along with fishing from a Kayak that make it truly addicting rush. When you embark on an iOutdoor Kayak Fishing adventure, you can be sure to get the full experience of what this sport is all about. From freshwater to saltwater, we have you covered!
Come aboard our fully equipped kayak with professional safety equipment, rods, reels and tackle to enjoy relaxing day of fishing. Cast away in the waters of your destination and surrounding fisheries in search of that once in a lifetime fish.
TOP 5 TIPS FOR FISHING FROM A KAYAK
1. Have a kayak that has multiple rod holders for ease of access and organization
2. Invest in elevated seating for comfort and visibility
3. Use a GPS/Fish Finder to help locate and navigate new waters
4. Have a Paddle Holder or retractable pedal power propeller
5. Always bring along dry storage for electronic devices and extra clothing
BEST SPECIES TO CATCH ON A KAYAK:

Largemouth Bass

Crappie (Speck)

Sailfish

Snook

Trout