Kayak fishing is a fantastic outdoor activity that has been rapidly growing in popularity in the last few years. The idea of gliding to a hidden spot where boats can't access and fish is the main reason why this activity has grown in popularity. And the introduction of fishing-specific kayaks made this outdoor activity even more fun and relaxing.
However, without proper preparation and training, kayak fishing can be quite dangerous. So, if you plan to purchase a fishing kayak or take part in this activity, you should take some time and consider the following safety tips. These tips will ensure that your fishing adventure is safe and fun.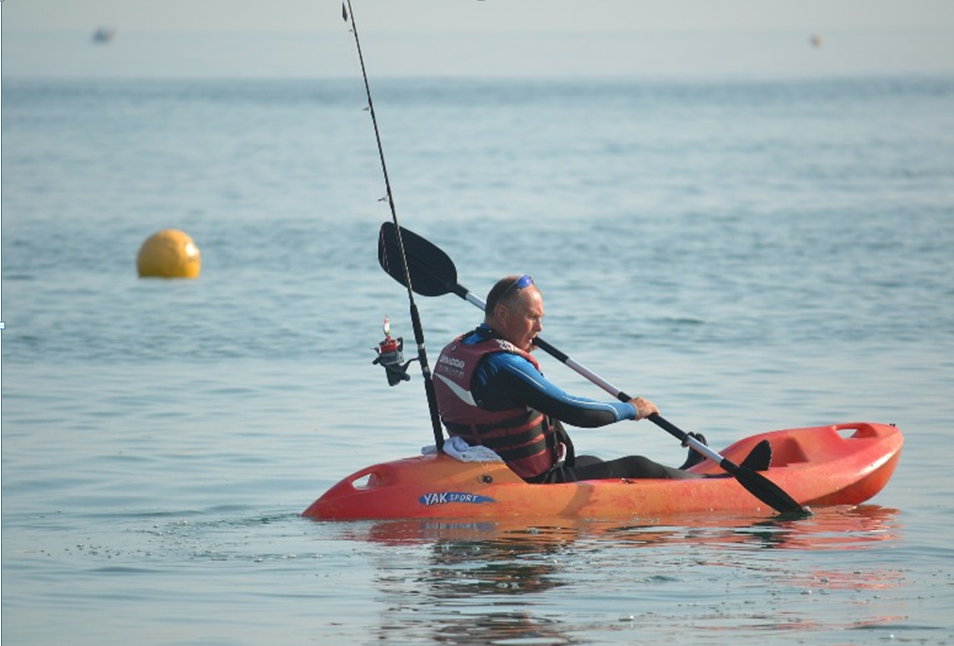 Kayak Fishing Safety Tips for Beginners
1. Start Your Kayak Fishing Journey With an Experienced Kayak Angler
One of the best methods of learning kayak fishing safely is taking your first trips with experienced kayak anglers. Other than the buyer guides, the experienced kayak fishermen can be a great source of information on anything to do with the best fishing kayaks. Experienced fishermen can give you numerous crucial tips to help you purchase the best fishing kayak and get started.
They can also guide you through your initial sessions and help you improve your skills and confidence. The skills you will gain from the experienced anglers when starting your kayaking journey is invaluable. They can show you the best fishing spot with less traffic and help you perfect your paddling and casting skills.
If you don't know anyone with a fishing kayak or any experienced kayak angler, look for kayaking groups in social media. Kayak fishing is a new activity that is quite popular so that you will find other beginners. You can use social media to connect with experienced kayak anglers in your home town.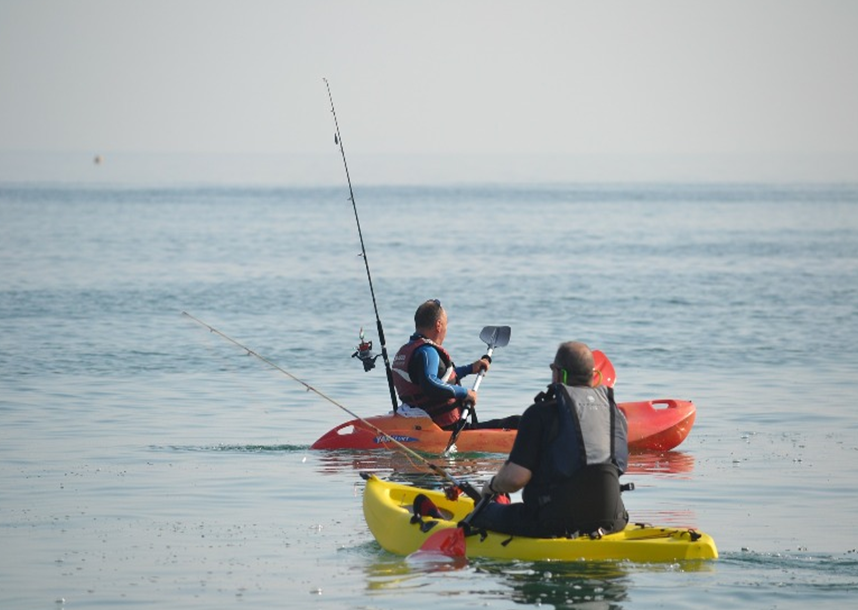 2. Learn How to Predict Safe Weather Conditions
Never put yourself in unnecessary risk by going out in poor weather conditions. Instead, learn how to use weather apps to predict and understand the weather forecast. This will help you plan the exact date for your trips and also keep you safe. Take your time and learn how to predict the strength and direction of the wind.
Another thing that has a great impact on your fishing ground is the swell patterns. The swell tends to flatten when the wind is blowing from behind you. For many experienced anglers, the best time to fish is when the wind speed is below 6.2 miles/second towards the sea. There are numerous free tools that can help you predict the swell and wind. With these weather apps, you can determine the right time and date to go fishing.
3. Always Wear Your PFD (Personal Floatation Device)
Wearing a life jacket, also referred to as a PFD is a must when kayak fishing. The PFD can save your life from numerous unpredictable situations. Therefore, you should always wear your PFD regardless of where you are fishing or weather conditions. Look for a fitting non-inflated PFD with waterproof pockets.
These jackets have canisters that inflate when they detect that you are in the water. So, make sure they are serviced regularly. After all, nobody wants their PED to fail them when they go overboard.
4. Look for a Reliable Kayak Fish Finder
Other than helping you find the best fishing grounds, a fish finder can keep you safe. Fishfinders can help you understand the water depth and temperature. They can also help you navigate using a GPS tracker. A finder can help you maneuver in low visibility situations or new territories.
5. Make Sure You Have a Kayak EPIRB and PLB
Even though these devices are not mandatory, they can come in handy when you get lost or need emergency services. The EPIRB (Emergency-Position Indicator Radio Beacon) is designed to stay on your kayak while the PLB (Personal Locator Beacon) should be with you. You can contact the emergency service using these devices when you need rescuing or assistance.
6. Be Visible to Others
Wear highly visible clothes when kayak fishing and, if possible, mount a flag on your vessel. This will show the others where you are on the water. Keeping a small distance between your vessel and the others, particularly the big boats or powered watercraft, will allow you enough time to react. This will guarantee you enough time to get out of dangerous scenarios.
If you plan on kayak fishing when it's dark, make sure you have a kayak light. These lights will allow others to see you and also help you navigate. Look for a visibility kit that has a flag.
7. Communicate With Others
The most basic but crucial safety tip is informing your family member or pals exactly where you are. Tell them where you plan to launch from, who you have gone fishing with, and the time you plan to return. Tell them any potential or predicted risk that might occur on that day. You can also communicate with other anglers using a walkie talkie. Walkie talkies are affordable and can be quite fun.
8. Be Organized
Even though loading your kayak with your fishing gear and setting sail is tempting, you should always be organized. Being disorganized when kayak fishing can be almost impossible for you to navigate and fish. So, don't carry several fishing rods on your vessel. Make sure you have a secure spot for all the sharp equipment like scissors, pliers, and knives. A great fishing kayak should have space for your catch, bait, and tackle box.
9. Be Ready for the Sun
The Ultraviolet rays tend to reflect strongly on the water and can easily cause sunburn. So, you should be sun smart. Try and protect a huge percentage of your skin when kayak fishing under the sun. Don't forget to pack the following:
● UV gloves
● A hat
● Multiple UV shields for your neck and face
● Sunscreen
● Ample water to keep you hydrated
Final Thoughts
Eco Kayak tours are a great outdoor activity that is loved by many anglers. It can be a fun way to fish, relax, and also keep fit. However, without proper preparations and training, your fishing experience can turn hazardous in no time. So, before venturing into the water alone, make sure you spend some sessions with experienced anglers. You can learn everything you need to know about kayak fishing from them.