If Florida isn't the fishing capital of the world it ought to be!! Where else can you find so many different species of salt, fresh and brackish water game fish, while having so many exciting ways to pursue them! Whatever your dream fishing adventure entails, iOutdoor will create it!
Just call us at 1-888-412-1117 and let's start planning the trip you want, we will do the work for you! Imagine chartering a state of the art, fully equipped deep sea boats for some offshore trolling! Until you have experienced the thrill of reeling in a Giant marlin, sailfish or kingfish; you haven't experienced fishing at its finest. The options are endless! Get your lucky fishing cap on and join us on a fishing adventure of a lifetime!
If Florida isn't the fishing capital of the world it ought to be!! Where else can you find so many different species of salt, fresh and brackish water game fish, while having so many exciting ways to pursue them! Read more…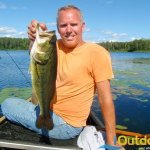 iOutdoor connects you to some of the best bass fishing in the United States. The Sunshine State is a virtual Mecca for bass fishing and is the premier fishing destination in the world. With over 1,700 lakes, ponds, canals and creeks throughout Florida, and bass lurking in nearly every one. Read more…
No matter what the game fish, what the method of fishing, the type of vessel required or where you are located in Florida, iOutdoor can put you with one of our captains and boats to accomplish your fishin' mission! We have Boat Charters for any of the outdoor possibilities in Florida, from flats to offshore trolling. Read more…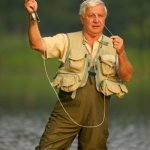 Florida has more target species for Fly Fishing than any other place in the US! Whether you are looking for salt, brackish or fresh water species, Florida offers unlimited opportunities for the fly fisherman! Wading, flatboats, canoe, kayak, and shore fishing are all strategic ways to Fly Fish in one of Florida's many bodies of water. Read more…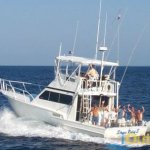 Tuna and Wahoo and Flounder – Ohh my! From the Panhandle to Key West from Port Canaveral to Daltona from Jacksonville to Miami; there are so many tasty fish in the Florida waters in so many places, you will have a blast Deep Sea/Offshore fishing in one of iOutdoor's charters! Read more…
Florida is the Tarpon Fishing Capital of the world! Tarpon are everywhere in Florida: back waters, estuaries, mangroves and flats. Juvenile Tarpon eat insects and smaller fishes, while the adults are strictly carnivores- eating their prey in one giant gulp! Read more…
Florida is home of the BEST Sport Fishing in the World! The Sunshine State has so many species of the biggest and most aggressive game fish; your options are endless with iOutdoor's Sport fishing adventures! Read more…
Fish from a Kayak is a fantastic way to enjoy the beauty of Florida's waterways- up close and personal! Stealthy maneuver your kayak into the fish-filled nooks and pools of the waters! The fish have nowhere to hide! Catch: Reds, Bonefish, Tarpon, Trout, Snook and Shark. Read more…
With 1,100 miles of shore line, Inshore saltwater fish in Florida is endless! Surf cast from one of the beautiful sandy beaches, wade in the Mosquito Lagoon to sight fish for Redfish and Trout, or experience the explosion of a Tarpon or Snook breaking the surface of the shallow pristine Inshore grass flats! Read more…
Saltwater fishing with iOutdoor is endless! You can fish inshore or offshore with thousands of coastal shorelines and hundreds of cities. Anywhere you find yourself on coastal shorelines, we can get you fishing for the area's largest quarry. Read more…
There is no more relaxing way to enjoy the day with family and friends in the outdoors than Surf Fishing! Hang out on the beach, stick your pole in the sand; and enjoy the salt air and sunshine! It is the finest way to enjoy the outdoors and still get some exciting fishing under your belt. Read more…
Shark fishing is synonymous with Florida waters! With thousands of miles of shoreline, sharks are everywhere! These lean, powerful fish are the most thrilling animal on the planet to try to reel in. If you want to feel nature's power first hand, then Shark fishing is for you. Read more…
Florida is the BEST destination to fish the Flats! Some of the best shallow water Flats Fish that can be found in destinations like the Keys, Mosquito Lagoon and the Everglades; but there are many others! Florida's shallow water grass Flats are world renowned for its Bone and Tarpon fish. Read more…
Drift Fishing is a popular way to fish the offshore Wrecks, Reefs and Bottom structures for species like Grouper, Snapper, Cobia, Kingfish, Mackerel, Tuna, Bonito, Mahi Mahi, Wahoo! iOutdoor even has evening drift fishing charters available to catch Yellowtail Snapper or Swordfish! Read more…
Snook is one the most sought after game fish in Florida; it has a lot of fight and it's delicious to eat! Snook feed on small fishes, shrimps and crustaceans. Found most anywhere in Florida's inland waterways, inlets, flats and mangrove estuaries- Snook can be taken by any number of fishing methods including light tackle and fly! Read more…
Bring home dinner tonight! One of the tastiest fish out there- Grouper can be found in all of the Florida's salt waters. Many species of Grouper, like the Goliath Grouper can weigh up to 600 pounds! Grouper can be caught on bottom with live bait (fish, crab, lobster, and octopus). Read more…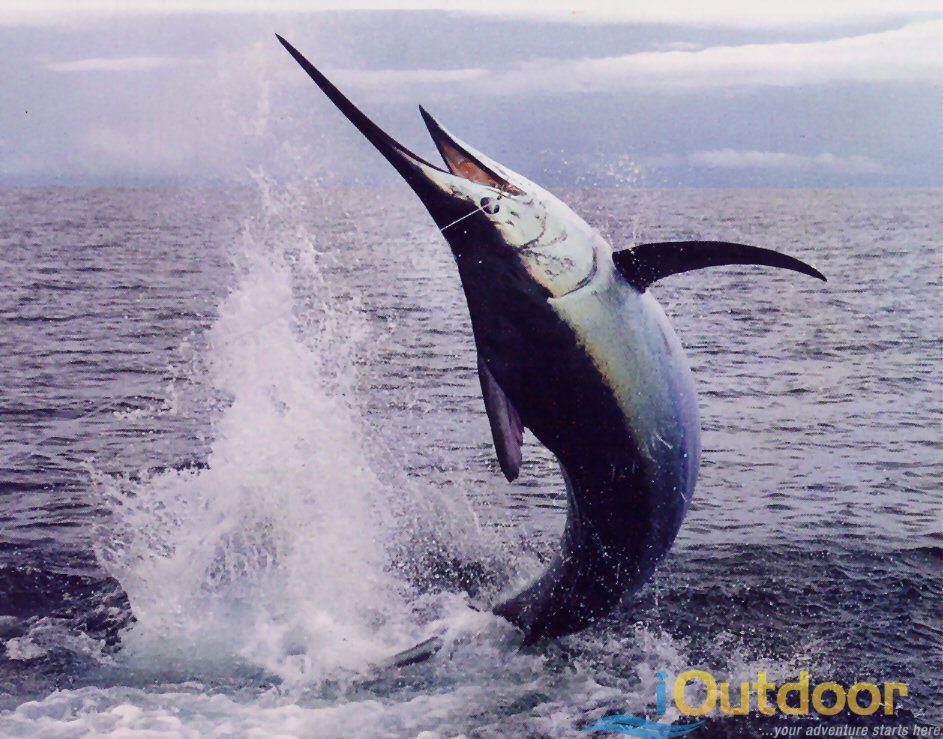 Marlin fishing is the pinnacle of game fishing! Florida offers trips for Marlin fishing at its finest! Keep in mind, fishing Marlin is not for a mere amateur. Equipment and Vessel are critical. iOutdoor will provide you the best and most experienced Captain and crew, a modern, large and comfortable vessel. Read more…
Redfish are found nearly in all Florida waters, both inshore and backcountry. They are backcountry and flats favorites. The Redfish is a super-challenging opponent on fly rod and light tackle. Redfish can be found on the grass beds and flats of Florida estuaries and the Gulf of Mexico. Generally red fishing is a shallow water sport…Read more…
Tuna can be found in Florida waters in both the Atlantic and the Gulf of Mexico. Not only are Tuna excellent to eat but they make a great fighting game fish;Pound for pound, tuna are the best fighting fish around. The most common tuna caught in Florida waters is the football sized Blackfin and Skipjack…Read more…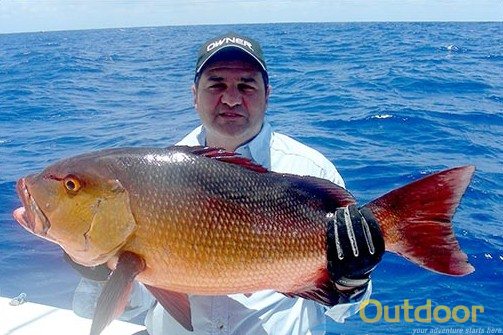 Snapper fishing is a favorite among Florida bottom species: there are a lot of them, and they're darn tasty! You can catch: Yellowtail Snapper, Mangrove Snapper, Cubera Snapper, Red Snapper, Lane Snapper, Silk Snapper and Mutton Snapper! Read more…
Pound for pound, Bone fish are the hardest fighting fish there is! Florida boasts one of the largest sub species of bone fish some weighing up to 13 pounds. Bone Fish like the warm waters of the shallows and flats; therefore Southern Florida has PRIME bone fishing! Read more…
These fish are the BEST TASTING fish in the Gulf- Bar none! Pompano can also be found on Atlantic coast as well! These small, silver fish can be found where there is "structure" available in inshore waters. A relatively small fish, Pompano can reach up to a couple of pounds. Read more…
Flounder fishing and EATING is a favorite of fisherman everywhere and flounder can be caught in nearly all of the waters off Florida's shores. Flounder are a bottom fish and prefer live fingerling mullet as bait. There is a special technique to catching flounder and that is to patiently wait for the flounder to mouth and….Read more...
LOBSTER-mmm delicious! Florida's waters are teeming with them! And almost anyone that can snorkel or dive can catch lobster for the table. This is a very popular family fun event at its best but you need to make definite advance arrangements for a guide, boat rental and lodging before you start out on your trip…Read more…
Cobia is a delicious table fish and can be caught trolling, sight fishing or bottom fishing. They are strong fighters and can grow to over 100 pounds. Site fishing migrating Cobia is one of the most productive methods for using artificial baits and lures and catching one on a fly rod. Cobia spend the winter along the Atlantic Coast of Florida…Read more…
The Everglades, thousands of mangrove estuaries, thousands of flats, brackish water rivers like the St John's and Banana River: Florida has FANTASTIC Backcountry fishing…Simply put, there is no more beautiful or relaxing way to enjoy Florida then Backcountry fishing…Read more…
Fish a Party Boat, the most economical and user friendly family outing you can do! Party Boats can be found everywhere along Florida's Gulf and Atlantic coast in nearly every port. No level of experience is necessary to fish on a Party Boat; the crew prides themselves on being able, helpful and…Read more…
Florida is the Sail Fishing capital of the world! You can catch Sails in the Gulf of Mexico and Florida's east coast waters from Jacksonville to Key West. It is one of the world's favorite sport fish. Sails can be caught trolling live and artificial baits year round but winter time is the best time to Sailfish in Florida…Read more…
Florida is a boater's paradise. In a state where no one lives more than 50 miles from salt water and more than a few miles from some type of navigable fresh water, there are endless opportunities to enjoy a day on the water. If you are visiting Florida there is no better way to explore our beautiful waters than rent a boat…Read more…
iOutdoor Fish Charters catch you fish. Jump aboard some of the best boats with incredible captains in any or our locations. Get ready for drag screaming runs and lots of smiles Read more…
The Gulf of Mexico on Florida's west coast is known for its calm waters and great inshore and offshore environment. The Gulf of Mexico is one of the prime migratory routes for a variety of species. Access to this giant body of water is easy from many Florida Gulf Coast ports and offers the most popular offshore game fish like shark…Read more…