Bonefishing in Florida
About Bonefishing in Florida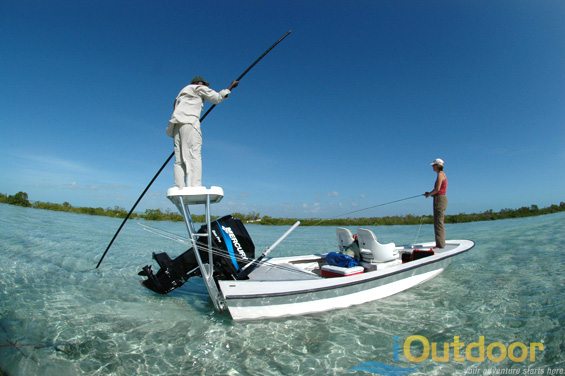 BONE FISHING pound for pound, Bonefish are the hardest
fighting fish
there is! Florida boasts one of the largest subspecies of bonefish some weighing up to 13 pounds. Bone Fish like the warm waters of the shallows and flats; therefore Southern Florida has PRIME bonefishing!
Bonefish are caught on a
fly rod
and light spinning tackle and are stalked by sight! The most vital piece of equipment you can have is a good pair of polarized sunglasses, the ability to carefully watch any movement in the water is imperative! Reflection and glare off the water when sight fishing is not your friend. Not the easiest fish for
kids to catch
for the obvious reasons.
Ways to fish for them?
Bonefish can be fished by wading, flats boats, kayak, and canoe. A seasoned bonefish guide is essential to your fishing experience. iOutdoor Captains are the best bone fishermen in the business- they know the mannerisms of these wary fish- and how to pursue them!
One thing for sure, bonefish can be caught on live bait such as shrimp and small crabs. The most effective way is to catch them on the fly- which is also the most difficult. In addition, once you are hooked up- watch out! You are going to experience a blazing first run and a fight to remember!
Where to Catch Bonefish in Florida?
Florida is surrounded by the Gulf of Mexico on the west, and the Atlantic Ocean to the east seems like Florida was perfectly designed for fishing. Florida has great saltwater fishing throughout, but a few special areas stand out when targeting Bonefish in Florida. Here are the Top 5 Best Florida Bonefish destinations for anglers hunting the ghost!
1. Islamorada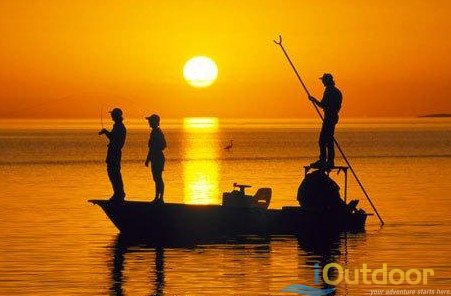 Islamorada, not the most popular town in the Florida Keys it is known as the biggest for fishing. Midway to Key West, just north of Marathon is a collective group of 6 islands which is Islamorada Florida. These include Plantation Key, Tea Table Key, Windley Key, and others. This is an area of the Florida Keys is called the Florida Straits, because of the location of Islamorada like Key West it gets the benefits of two currents which fish use for migration.
Why Florida is known as the "Fishing Capital of the World", the Florida Keys has the unofficial title of "Sport Fishing Capital of the World."  Sportfishing means a lot of different things to many people. But in the context of sport fish, the Florida Keys has merit for claiming the name. Few locations provide opportunities for Marlin, Sailfish, Swordfish, Mahi Mahi which offshore fishing. Permit, Grouper, Snapper, Tarpon while inshore fishing. As well as flats fishing for Redfish, Snook, and Bonefish.
Because of the flats opportunity provided along all the beaches of the six Islands and other places like Highway flats, Anne's Beach and Long Key State Park Islamorada is rated #1 for Bonefishing in Florida.
2. Key West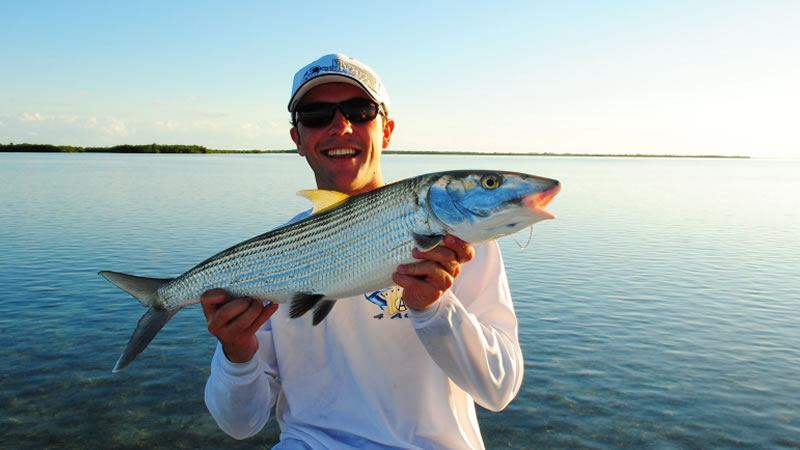 So Key West has many of the same traits as Islamorada, the Bonefish are available all year round and are pretty plentiful. The unique difference is Key West has the Marquesas Keys, a series of islands south of Key West and directly north of Havana Cuba. These include the bigger Bonefish that are found in Islamorada, but the Key West islands offer excellent and very unique opportunities.
The Marquesas Keys is a group of islands about 20 miles southwest of Key West, the largest island is 4 miles in size and uninhibited. They are protected as part of the Key West National Wildlife Refuge. The Marquesas Islands are part of the Florida Keys, separated from the rest of the Keys. The funnel for all species to the area is the Boca Grande Channel, which is 6 miles wide. This channel allows all species to migrate and replenish seasonally.
Why Key West has been rated #2 Bonefishing in Florida is it's vulnerability to weather, Islamorada simply has more stable and fishable areas all year long then Key West for Bonefish!
3. Miami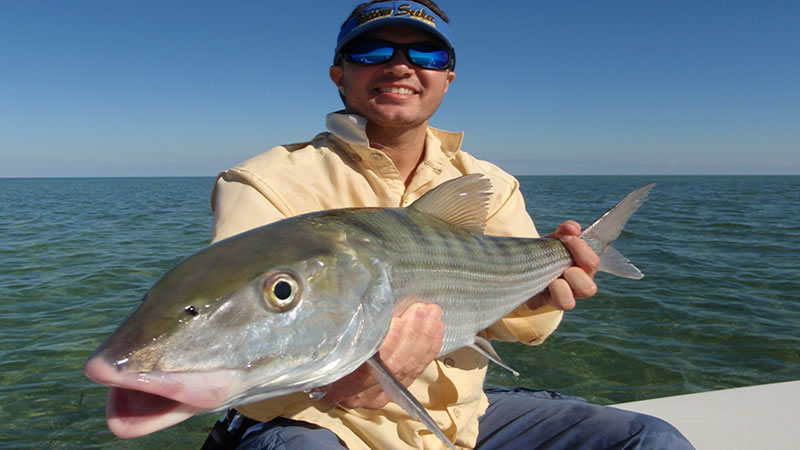 Miami's Biscayne Bay Bonefish are among the hardest fish to catch. Bonefish confine themselves mainly to feeding solely on the shallow flats. When fishing Miami Biscayne Bay especially in very popular Bonefish areas like Stiltsville, your focus is to be stealth-like and look forward to mudding fish. Bonefish are known for rubbing the bottom of the grass flats causing the shallow crystal clear water to "muddy" up unfortunately giving away their location.
Unlike the FloridaKeys, Miami Bonefishing provides a lot more pressure on the fish. But even so, a good fishing guide in stealth mode can still produce, it's all about the presentation. Fly fishing is the purest way to catch them, but spin casting is equally effective with the right cast. The attraction to catching a bonefish begins when it's hooked and starts to ripoff 100-150 yards of line in a matter of seconds. In Miami, the big flats and open areas provide lots of fighting room without obstruction.
I spoke earlier about Biscayne Bay is home to Stiltsville and the 172,000 acre Biscayne Bay National Park that includes more than a dozen islands, many of which are artificial havens for Bonefish. This is what leads us to rate it #3 in the Bonefishing in Florida.
4. Fort Lauderdale & Palm Beach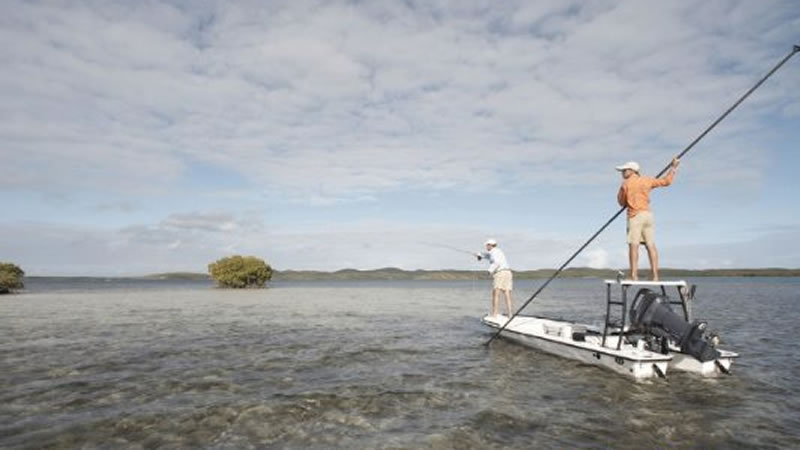 Why not as plentiful as it's southern city counterparts. Bonefish are located nearly everywhere in the tropic islands of Florida. South Florida in general is one of the most popular Bonefish destinations in the world because of its proximity to large destinations with even larger populations. Palm Beach as well as Fort Lauderdale provides easy access to beaches, islands, and some flats fishing for bonefish.
Bonefish can be caught year-round in the local waters of Palm Beach as well as Fort Lauderdale. Why the species is not as big and abundant they are caught by locals and guides. The warm convenient location of the Gulf Stream, many South Florida species of fish remain consistent all year round. A mild winter always helps with the species' spreading future north. Targeting Bonefish in Fort Lauderdale is best in March through May and October through December before the temperatures start to drop and are optimal for Bonefish.
Miami a 60-minute drive from the Florida Keys, Fort Lauderdale a 60-minute drive from Miami and Palm Beach equally spread out. When you think about the location logistically and that the Tarpon, Snook, and many others travel the Gulfstream it makes sense why we rated it the #4 Bonefishing in Florida.
5. Tampa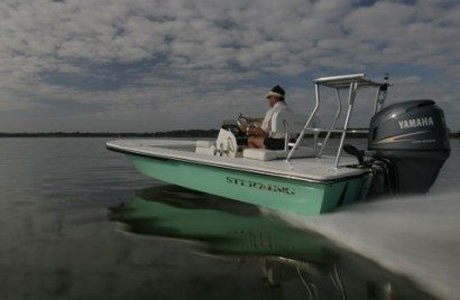 Why the world puts fishing in the Keys for bonefish fishing as the top, we want to acknowledge there is a list of many other locations to catch Bonefish. A must-do list should consist of the Bahamas, Venezuela, and Cuba if you're in search of the finest Bonefish location in the world. But we see locally bonefish have been found in other parts of Florida, even as far north as Tampa Bay. Yes, that's correct Tampa?
Tampa is a mecca for hard-to-catch species, including permit, tarpon, grouper, and snook. The locals in these waters are starting to catch Bonefish and are humbled by the mighty bonefish fight. Why Tamps, many think its the habitat. Conveniently bonefish are usually found in clear water less than one foot deep when feeding. Because of the excellent eyesight, it means that bonefish can see an angler from over 120 feet away.
More About Tampa Fishing
All fish have a means of defense, Bonefish only has its speed. Because of feeding in the shallows, they become the favorite prey of both sharks and barracuda. Also, part of there nervousness, especially in skinny water.  While the species will travel in schools in heavily populated areas, in areas like Tampa its not uncommon to see one fish at a time. The average size of the bonefish caught in the Florida Keys is 3 to 5 pounds, even fish weighing up to 10 pounds. But in Tampa, you are more likely to run across juvenile fish weighing 1 to 2 pounds with the occasional 4 pounders. A 16-pound 3-ounce Bonefish was once caught in Islamorada, which has the current state of Florida record.
Look for March through October in Tampa to be a good time to catch bonefish. Because of this unique location and stable fishing the area has, we ranked it #5 in Bonefishing in Florida list.
If the 5 destinations a