SPORT FISHING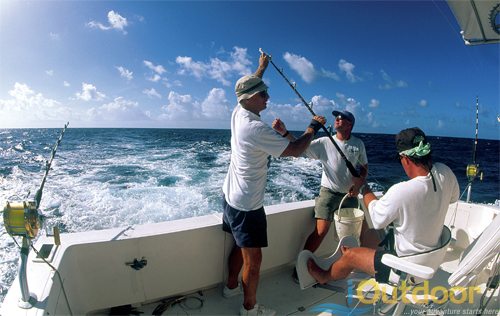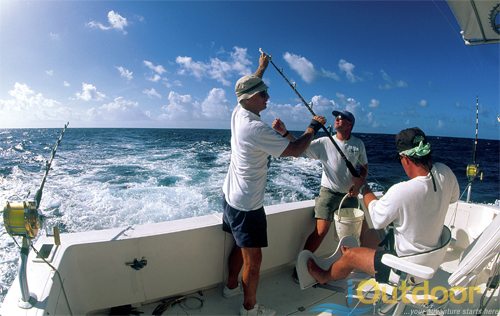 Sport Fishing:
Sport Fishing is incredibly popular, but where more then Florida which is considered the home of the BEST Sport Fishing in the World! The Sunshine State has so many species of the biggest and most aggressive game fish; your options are endless with iOutdoor's Sport fishing adventures! You can fish the flats for Reds, Snook, Trout, Tarpon and Shark! Or hit the offshore for Wahoo, Dolphin, Marlin, Sailfish, Kingfish, Shark, Swordfish and more! Bottom fish: Grouper, Snapper, Shark and Cobia! iOutdoor has a boat in our fleet that is sure to fit your Sport fishing adventure! Try a large Party Boat, or fast and agile Deep Sea/Sport fishing boat, or a stealth Flats boat that doesn't create a ripple in the water! iOutdoor equipment is top of the line, utilizes the latest fishing technology, and our fleet is the best in all of Florida! Your Sport Fishing possibilities are endless! Get ready to test your strength against the largest game fish in the sea!
Call iOutdoor to customize your Sport Fishing trip NOW. +1 (888) 412-1117
Sport Fishing Destinations:
Sport Fishing Why iOutdoor?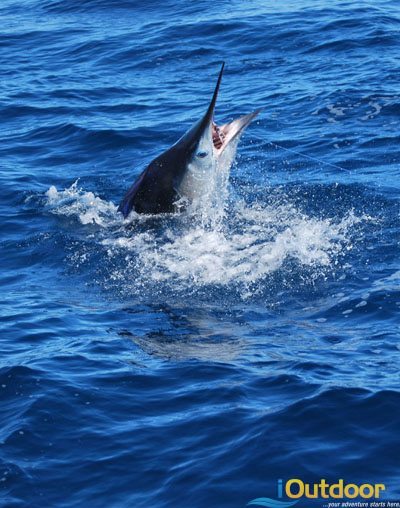 At iOutdoor our Captains and Crew are driven to provide you the best and most successful Sport Fishing experience possible! Rest assured your
safety
is of utmost importance. All of our Captains are seasoned professionals who are experienced and Coast Guard Certified. iOutdoor Captains are selected based on: 1) Fishing Success, 2) Safety at Sea. 3) Condition of Boat and Equipment. You will be provided all the necessary fishing tackle, bait and gear required catch the trophy fish you want. A Florida salt water fishing license will be provided to you as part of your fishing package. iOutdoor will make your Sport Fishing adventure a safe and successful time that you will enjoy telling your friends and family about -with the pictures to prove it! Get your Sport Fishing adventure started NOW!
Simply fill out the form on this page or call +1 (888) 412-1117
. iOutdoor's friendly staff will answer any questions you may have; including: where to stay if overnight is necessary, what fishing areas will yield the most game fish, appropriate boat size, etc. Whatever your needs may be, iOutdoor will make it happen!
Sport Fishing Why iOutdoor?
Had a wonderful exciting offshore fishing trip, can't wait to go again. iOutdoor is the best.
– Bill Franklin, WI
Sport Fishing Why iOutdoor?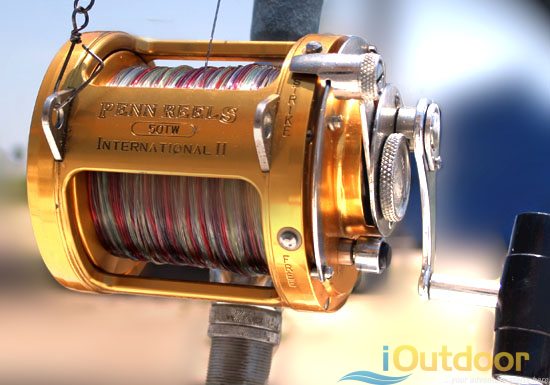 When you're Sport fishing- you're out in the sun, wind and sometimes rain, so be prepared! Bring polarized sunglasses, a hat, sunscreen, seasickness tablets and comfortable shoes with non-black no scuff soles. Rain gear and layered clothing will also help protect you from extended exposure in the outdoors. You will need to bring a cooler of food and beverages- or have iOutdoor provide you with our wonderful catering services! Let us take care of everything- so you can focus on the fishing!
Sea Sickness Policy: Please note that if you decide to end your Sportfishing adventure early, you will still be required to pay the full amount. No refunds (or partial) will be given for Sportfishing charters that come back to shore due to seasickness. Plan ahead! Helpful tips for staving off sea sickness: stay hydrated, take sea sickness medicine (per instructions) prior to launch, eat something beforehand, limit alcohol consumption the day before and during your fishing adventure.
Pricing and availability are a function of region, type of charter, number of participants, etc. iOutdoor will help you select a charter that is perfect for your needs and budget. Call us now to start creating the Sport Fishing adventure of a lifetime!
+1 (888) 412-1117